Michael Foust
| ChristianHeadlines.com Contributor
| Tuesday, July 26, 2022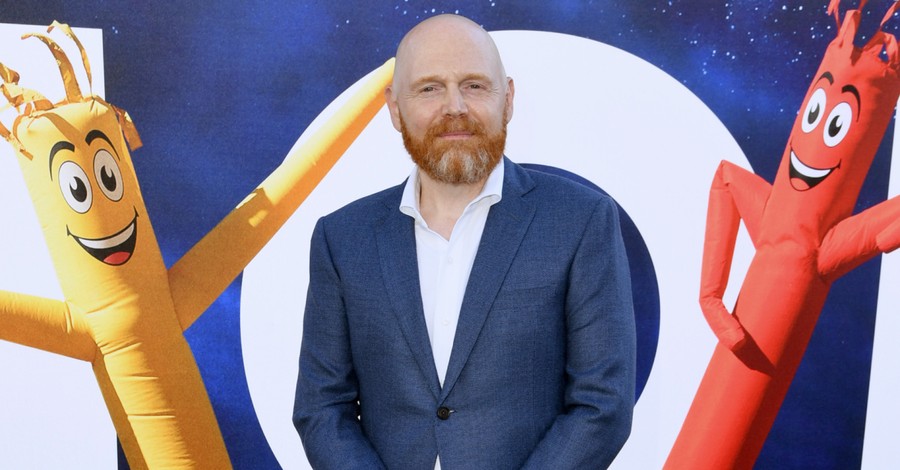 A clip from comedian Bill Burr's new Netflix special has gone viral for its blunt criticism of pro-choice talking points, even though Burr himself says he sides with those who support legal abortion.
The raunchy new special, titled Live at Red Rocks, is rated TV-MA, yet a clip of Burr discussing abortion has been widely shared within the pro-life community and has garnered more than 2.5 million views on Twitter. His comments on abortion take place in the final 10 minutes of the special.
Burr calls his beliefs a "really weird take" on the issue.
"I'm 100 percent pro-choice – always have been. Always have been. ... Pro-choice always made sense to me. Because I don't like people telling me what to do. And I always was just like, 'It's your body? Who the [expletive] am I to tell you what to do with your body?' So that always made sense, alright?
"However, I still think you're killing a baby," he said to laughter from the audience. "See? That's where it gets weird. Like, I sit on the fence, and the whole thing makes sense to me."
"... If we're gonna be honest, that is the whole purpose of the procedure," he said of the pro-life argument that the procedure kills a living baby. "You know, you're not going in there because you got an earache. You're going in there because you're like, 'I got a baby in there. Get it the [expletive] out of here.' Right? You walk in with a baby, you come out without one. What happened to the baby? Something [expletive] happened. So pro-choice people are like, 'Well, it's not a life yet. It's not a baby yet.' My gut tells me that doesn't make sense," he said.
Burr then drew a parallel to a cake in discussing the illogical nature of a key pro-choice argument.
"That would be like if I was making a cake, and I poured some batter in a pan, and I put it in the oven. And then five minutes later, you came by, and you grabbed the pan, and you threw it across the floor. And [I'm like,] 'What the [expletive] you just ruined my birthday cake,'" he said to laughter. "And then you were like, 'Well, that wasn't a cake yet.' [I'm like,] well, it would have been if you didn't do what you just did. That would have been a cake in 50 minutes. Something happened to that cake, you cake murderer."
Photo courtesy: ©Getty Images/JC Olivera/Stringer
---
Michael Foust has covered the intersection of faith and news for 20 years. His stories have appeared in Baptist Press, Christianity Today, The Christian Post, the Leaf-Chronicle, the Toronto Star and the Knoxville News-Sentinel.
---
---