Michael Foust
| ChristianHeadlines.com Contributor
| Friday, September 21, 2018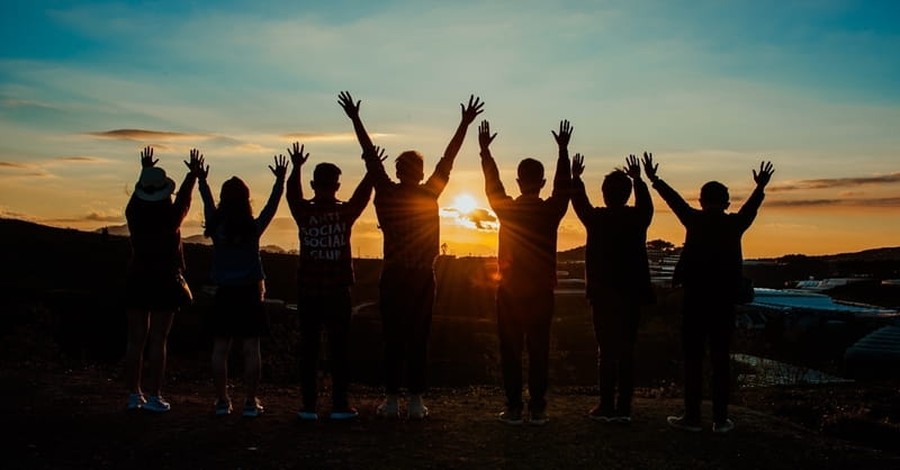 A Michigan high school has removed a video of community members praying for a coach's ill daughter after complaints from an atheist group.
In August, members of the community came together to form a "family circle" on the football field and support and pray for a young girl named Harper, who is the daughter of the Lake City High School head football coach. She is in the hospital suffering from a severe intestinal infection.
The Freedom From Religion Foundation, an atheist group, says the event was unconstitutional because it included a public prayer. The high school subsequently removed the video to avoid more controversy and a possible lawsuit.
"The school district can get involved in a number of ways but if it involves sponsoring religion they can't be involved," Freedom From Religion Foundation legal fellow Colin McNamara told WPBN/WGTU television. 
He added, "The First Amendment Establishment Clause forbids government actors from endorsing religion."
But members of the community are now upset. 
"Outside factors should stay out of our community," Bruce DeBoer, owner of the Tasty Treat, told the television station. "At that point in time this was to help a young girl everyone supported it."
Signs saying "#HarperStrong" can be seen throughout the town. 
Officials from the school released a statement implying they didn't want to take down the video.
"But since our attorneys have advised us that in this situation we may not act on the basis of our personal preferences, we reluctantly opted to remove the posting," it said.
Michael Foust is a freelance writer. Visit his blog, MichaelFoust.com.
Photo courtesy: Pexels/Min An
Video courtesy: Up North Live
---
---