Michael Foust
| ChristianHeadlines.com Contributor
| Updated: Oct 05, 2023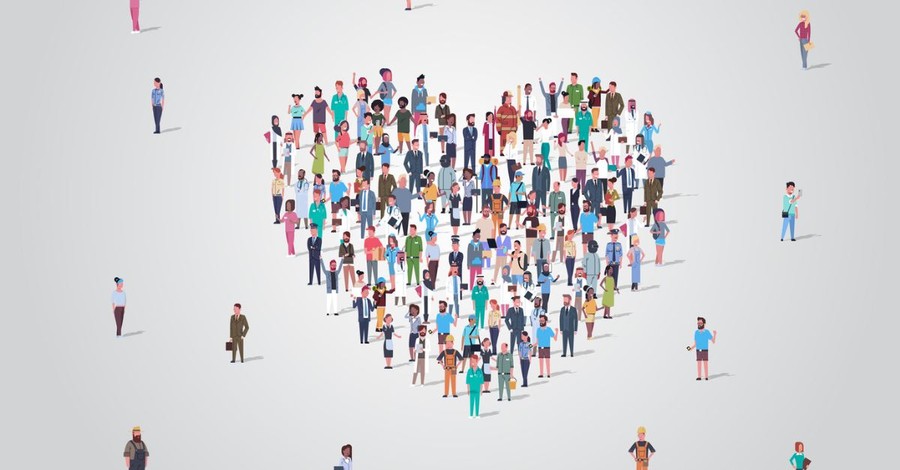 Megachurch pastor Andy Stanley is promoting a "dangerous" theology that is quietly mainstreaming "pro-gay theology and pro-transgender ideology" in the evangelical church, says a well-known apologist who attended the controversial Unconditional Conference at Stanley's church last week.
Alan Shlemon, an author and an apologist for Stand to Reason, said in an interview with Biola professor Sean McDowell Tuesday that no one at the conference defended the biblical, orthodox position on sexuality and gender. The event, held at Stanley's North Point Community Church in Alpharetta, Ga., was billed as a conference "for parents of LGBTQ+ children and for ministry leaders looking to discover ways to support parents and LGBTQ+ children in their churches," according to its website. Two of the speakers are gay and in same-sex marriages.
"Virtually every speaker, every leader, every facilitator, every story told, every resource, every website, every book recommendation, seems to believe that homosexual sex and satisfying transgender ideation is morally permissible," Shlemon said.
Shlemon said he spoke with speakers and attendees and "didn't find a single person who held the view that homosexual sex was a sin." The books sold at the conference, Shlemon said, were LGBT-affirming.
Stanley, on Sunday, defended the conference and said his theology differs from theologian and seminary president Albert Mohler, who had criticized the conference.
"In my opinion, it is my opinion, his version of biblical Christianity is the problem. … His version of biblical Christianity is why people are leaving Christianity," Stanley said.
Same-sex couples, Stanley said, choose to marry "for the same reason many of us would -- love, companionship and family." For them, a celibate, single life "is not sustainable," he said.
Shlemon said Stanley's theology conflicts with Scripture.
"I take no pleasure in saying this: Andy Stanley is either naive, or he's crafty. But either way, I think he's dangerous," Shlemon said. "Because he's naive if he thinks that you can host this conference, where virtually all of the teaching is done by people who are pro-gay or pro-trans and think that that kind of a conference is not going to have some kind of corrosive effect on the church and its theology. … He's naive to think that you can ignore doctrine or that theology doesn't matter when it comes to discipleship and ministry.
"If I wanted to quietly mainstream pro-gay theology and pro-transgender ideology into the evangelical church," Shlemon said, "I would build this conference. Why? Because they avoid talking about what the Bible teaches about sex and marriage and identity and same-sex marriage and stuff like that, but they assume pro-gay theology and pro-transgender thinking in all their teaching. Every aspect of the conference operated with the premise that homosexual sex or satisfying transgender ideation is permissible. I just think it's dangerous for that reason."
McDowell, associate professor of Christian apologetics at Biola University, said he views himself as having a "big tent" but felt a "necessity to speak up." He and Shlemon talked for nearly 90 minutes on McDowell's YouTube channel. Shlemon said the speakers tried to avoid hot-button topics such as the sinfulness of homosexuality. Yet every speaker was LGBT affirming, he said.
"Functionally, this conference is acting as an affirming conference. It's affirming," McDowell said. "... Isaiah says, 'Woe to the one who calls good evil, and the one who calls evil good.'"
The body of Christ, the two men said, should be speaking the truth in love on the LGBT issue. They noted that Stanley's church is failing to stand up for God's Word.
"What a church should be doing is being gracious, and being loving, and welcoming anybody to come and attend and hear the gospel, but preach the gospel in a biblical view of marriage and other issues, not just this issue," Shlemon said.
The issues of sexuality and gender, he added, are not "agree to disagree" topics.
"First Corinthians 6:9-10 tells people if you're a professing believer, but you're engaging in ongoing, unrepentant sin of any kind, not just sexual sin, you should not have any confidence in your salvation," Shlemon said. "So to tell a kid that they can engage in ongoing sexual sin and that they're fine with Jesus is a dangerous, dangerous message. … The Bible doesn't treat those as agree-to-disagree topics."
McDowell said Stanley's apparent change in positions is a landmark event.
"This is the first time as far as I'm aware of somebody who's been a trusted Bible teacher, a massive platform, a household name" has changed to becoming LGBT affirming, McDowell said.
Meanwhile, Mohler responded to Stanley on his Tuesday edition of The Briefing podcast.
"We're going to find out pretty quickly where the faithful church stands, and this is where we must recognize that the faithful church has nowhere to stand but upon the authority of Christ as given to us, revealed to us in the Holy Scriptures," Mohler said. "... The Scriptures are not unclear, the gospel is at stake, so we had better be clear."
Related:
Andy Stanley: Evangelical Churches Must Change on LGBT Issue: 'Learn from Us'
Photo Courtesy: ©Getty Images/gmast3r
Video Courtesy: Sean McDowell via YouTube
---
Michael Foust has covered the intersection of faith and news for 20 years. His stories have appeared in Baptist Press, Christianity Today, The Christian Post, the Leaf-Chronicle, the Toronto Star and the Knoxville News-Sentinel.
LISTEN: How United Should the Global Church Be?
The views and opinions expressed in this podcast are those of the speakers and do not necessarily reflect the views or positions of Salem Web Network and Salem Media Group.
WATCH: 5 Signs Your Church Might Be Heading Toward Progressive Christianity
Stock Footage & Music Courtesy of Soundstripe.com Thumbnail by Getty Images

---
---