Michael Foust
| ChristianHeadlines.com Contributor
| Updated: Oct 04, 2023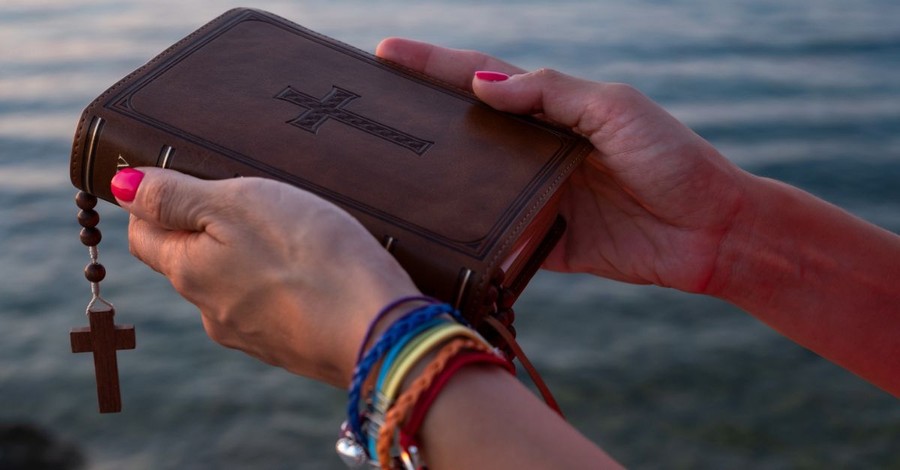 Megachurch pastor Andy Stanley delivered rare remarks on the issue of gender and sexuality Sunday, defending his church's hosting of a conference with LGBT-affirming speakers and asserting that evangelicals must change their approach on the issue of homosexuality.
Last week, Stanley's North Point Community Church in Alpharetta, Ga., hosted the Unconditional Conference. This event was billed as a conference "for parents of LGBTQ+ children and ministry leaders looking to discover ways to support parents and LGBTQ+ children in their churches." The conference's speakers included individuals who have argued Christianity has been wrong on the issue throughout its history. Among the speakers were two gay men.
Protestia posted the audio from Stanley's sermon.
Stanley criticized theologian Albert Mohler without using his name. The seminary president had written a column denouncing the conference as a departure from historic Christianity and had used an illustration, arguing the theological train for Stanley had left "the station."
"I have never subscribed to his version of Biblical Christianity to begin with. So, I'm not leaving anything," Stanley responded. "... In my opinion, it is my opinion, his version of biblical Christianity is the problem. … His version of biblical Christianity is why people are leaving Christianity. … [It's] because they can't find Jesus in the midst of all the other stuff and all the other theology."
Stanley added, "That version of Christianity draws lines. And Jesus drew circles."
The North Point pastor revealed that his church hosts a quarterly event for parents of LGBT-identifying children and teens.
"You shouldn't be criticizing us. You should come and learn from us," he said, addressing critics. "We've been doing this for years. Every evangelical, every conservative church needs to figure this out."
The two gay men who spoke at the conference, he said, previously spoke at the quarterly event for parents of LGBT-identifying children and teens. Those two men are Brian Nietzel, the co-founder of Renovus, and Justin Lee, the executive director of Nuance Ministries.
"Their stories and their journeys of growing up in church and maintaining their faith in Christ and their commitment to follow Christ all through their high school and college and singles and all the way up to the time that they were married -- their story is so powerful," Stanley said. "... These two guys have an incredible way of helping parents understand what's going on in the mind and the heart specifically, of their gay kids."
Being gay, Stanley asserted, has no parallels.
"All of us have felt shame about things we've done. All of us have felt shame about things we haven't done. But I bet you've never carried shame about who you are. That's the difference," he said.
The purpose of the conference, Stanley said, was to "equip parents to connect with their kids, and to reconnect with their kids and to stay connected with their kids so they would have influence and keep their kids connected to their faith."
Nietzel and Lee, he said, are "so excited about what we are doing."
Meanwhile, Stanley asserted that North Point teaches "about marriage the same way Jesus and the apostles do."
"Every instruction in the Bible regarding marriage references or assumes a husband and a wife, a man or a woman," Stanley said. "So biblical marriage is between a man and a woman. We've never shied away from that. We don't change the words that we're not to offend people. Now, here's what may surprise all of us, straight people. The gay attendees in our churches aren't shocked that we talk that way. They aren't shocked by that. They expect that. They grew up on that. They hoped for that. They prayed for that. They prayed that God would change them so they could experience that. … They prayed for that, and God didn't answer their prayer."
North Point, Stanley said, has many attendees who identify as LGBT. Some of them choose to live a chaste life. But "for many, that is not sustainable."
"So, they choose a same-sex marriage -- not because they're convinced it is biblical," Stanley said. "They read the same Bible we do. They chose to marry for the same reason many of us would -- love, companionship, and family. And in the end, as was the case for all of us -- this is the important thing I want you to hear me say -- it's their decision. Our decision is to decide how we respond to their decision. Our decision as a group of local churches is how are we going to respond to their decision."
Denny Burk, director of the Center for Gospel and Culture at Boyce College in Louisville, Ky., said Stanley's reference to "biblical marriage" conflicts with the rest of his words. Burk wrote a column about the sermon at CBMW.org.
"This message is crafted to lead Christians to believe that as long as they give lip-service to the Bible's definition of marriage, they can affirm unrepentant homosexual sinners as Christians," Burk wrote, quoting 1 Corinthians 6:9-10 and Ephesians 5:5-6. "Indeed, Stanley argues that critics should stop criticizing and come and 'learn' from North Point to see how pastoral ministry should actually be done."
Stanley's sermon is "subversively anti-Christian," Burk charged because it is "designed to sound like authentic Christianity."
"Indeed, it's designed to try and persuade the consciences of Christians that they can affirm unrepentant sinners as brothers and sisters in Christ," he wrote. "It's designed to convince listeners that churches should affirm the unrepentant as followers of Christ."
Andrew T. Walker, a fellow at the Ethics and Public Policy Center, said Stanley is "drawing a distinction between doctrine and pastoral practice."
I was able to listen to Andy Stanley's messages from today on the topic of same-sex attraction and marriage.

What's clear from Stanley's teaching is that he's drawing a distinction between doctrine and pastoral practice. What does that mean? It means the doctrine has not…

— Andrew T. Walker (@andrewtwalk) October 2, 2023
"It means the doctrine has not *officially* changed, which is why he can technically affirm a 'Biblical view,' but for all practical purposes, there is a pastoral accommodation that allows for LGBT-identified persons to disobey Scripture and remain in good standing as a Christian," Walker said. "... Nowhere in the messages was there any expectation that someone would turn from their same-sex relationship. … Stanley is attempting to be more compassionate than Jesus, which is impossible. Scripture embraces truth and love as mutually reinforcing (1 Cor. 13:6)."
Photo Courtesy: ©Getty Images/D-Keine
---
Michael Foust has covered the intersection of faith and news for 20 years. His stories have appeared in Baptist Press, Christianity Today, The Christian Post, the Leaf-Chronicle, the Toronto Star and the Knoxville News-Sentinel.
Related podcast:
The views and opinions expressed in this podcast are those of the speakers and do not necessarily reflect the views or positions of Salem Web Network and Salem Media Group.
---
---