Michael Foust
| ChristianHeadlines.com Contributor
| Thursday, August 30, 2018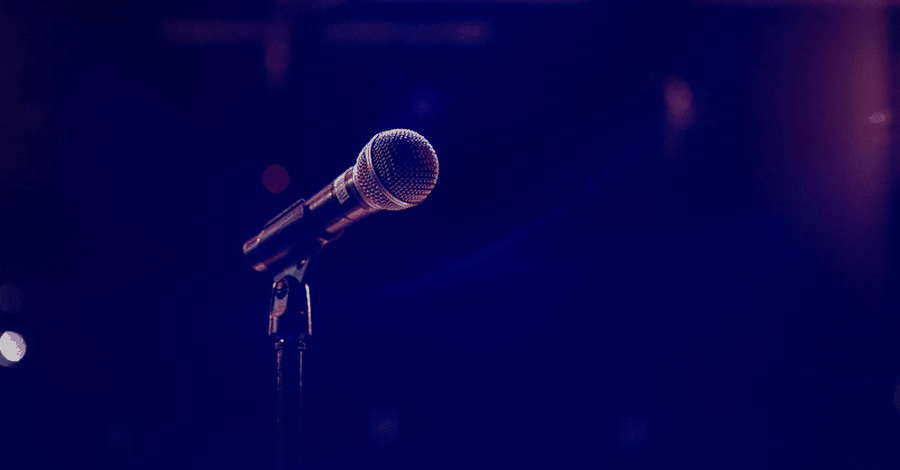 A singer who boasts the titles of "part-time worship leader, part-time pediatric nurse and full-time father" advanced to the semifinals of NBC's America's Got Talent Wednesday night, the same day that the non-profit organization I Am Second released a video interview with the rising star. 
Michael Ketterer's advancement to the semifinal round means he is now one of the final 21 acts competing for the $1 million prize. His life story – he and his wife have six children, including five adopted through foster care – captured the attention of judge Simon Cowell, who was brought to tears during this week's performance and gave him a standing ovation. 
Heidi Klum, another judge, also was moved.  
"We just need more men like you," she said this week. 
Michael and his wife, Ivey, gave their testimony on the video released by I Am Second, which regularly interviews well-known people about their Christian faith.
In the video, the couple reveal how their first daughter – who was biological – was born weighing only three pounds, 10 ounces. Ivey and the baby nearly died. 
"The doctors told us that it would happen again if we ever had another pregnancy, so we just made the choice to not have any more children," Michael says, "but then at the age of eight years old, my daughter began having dreams, and in her dream these three little boys were her brothers and the youngest was always in danger."
The couple assumed they didn't have the money to adopt, but then they learned about the foster care system. It made adoption virtually free for the couple.
Soon, though, they adopted three boys – boys Michael says were "too wild" for other foster homes. They had been neglected and raised around a meth lab, Michael says. One of the boys, Michael reveals, was attacked by a demon. 
"His eyes began to roll back in the back of his head. And he was just laughing this weird laugh and my daughter looked up at my wife: 'Mom, I think that's a demon. I think one of these boys has a demon.' And I just laid over top of him," Michael says, "and I told every demon in hell, I said: 'You have no right to this child any longer. He is under my roof and he is under my name.'
"I just understood in that moment, you know, exactly what the Father has done for us, that He covers us, and He covers us with his name and it drives out all the darkness."
With four children, Michael and Ivey adopted two more. One had cerebral palsy. Another had been homeless. 
It hasn't been easy, Michael says, but he wouldn't change anything. The children have opened his eyes to spiritual truths. 
"Even if you're completely disabled … you're still my son. I believe that's really who our Father is," Michael says. "He's not afraid to get down in the dirt with us. As a matter of fact He sent his Son to be just like us, to experience all of our same issues and see us healed and set free."
Michael Foust is a freelance writer. Visit his blog, MichaelFoust.com.
Video courtesy: I Am Second
Photo courtesy: Unsplash/Matthias Wagner
---
---