Michael Foust
| ChristianHeadlines.com Contributor
| Wednesday, March 27, 2019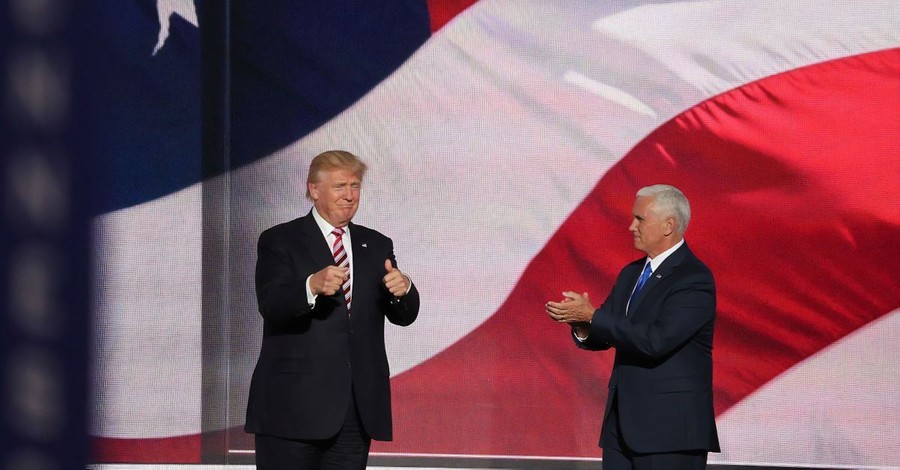 ---
A large majority of evangelicals continue to approve of the way President Trump is handling his job, although support among other religious groups is significantly lower, according to a new Pew Research Center report.
A total of 69 percent of white evangelicals say they approve of the way Trump is handling his job as president, a slight decline from the 78 percent who answered the same way in February 2017.
Still, the percentage is the highest among any religious group or subset. 
Trump's job approval number among other groups is: 
48 percent of white mainline Protestants (49 percent in February 2017).
44 percent of white Catholics (52 percent).
26 percent of non-white Catholics (13 percent).
12 percent of black Protestants, the same number as in February 2017.
Among the religiously unaffiliated, 20 percent support the job Trump is doing, a decrease from 24 percent in February 2017.
"[W]hite evangelicals make up a staunchly and increasingly Republican group that generally backs Trump and his policies," wrote Pew's Philip Schwadel and Gregory A. Smith in an analysis. "In the January 2019 survey, for instance, nearly three-quarters of white evangelicals expressed support for substantially expanding the wall along the U.S. border with Mexico."
Support for Trump is even higher, at 70 percent, among white evangelicals who attend church weekly.  
Pew said "smaller religious groups such as Mormons and Muslims" cannot be reliably analyzed "from a single poll because of the limitations of sample size."
The report was based on surveys conducted in 2017, 2018 and 2019.
Michael Foust is a freelance writer. Visit his blog, MichaelFoust.com.
Photo courtesy: History in HD/Unsplash