Michael Foust
| ChristianHeadlines.com Contributor
| Tuesday, October 22, 2019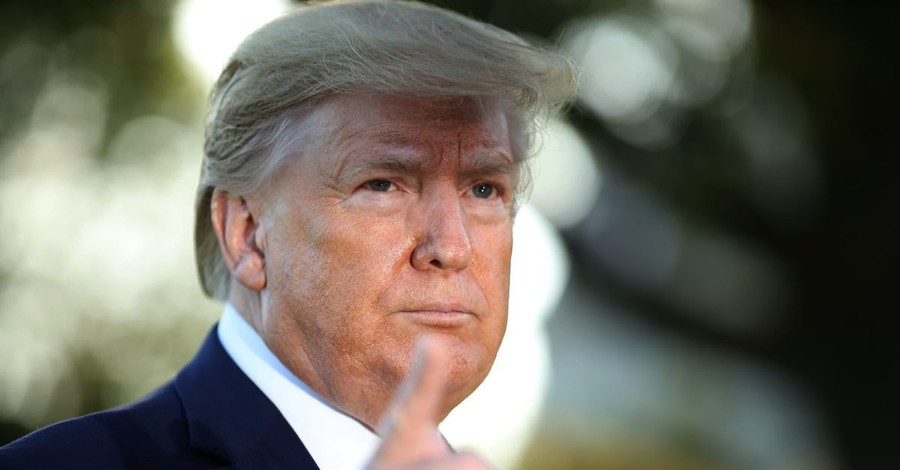 Three-quarters of white evangelicals support the job President Trump is doing, and many of them say there is "almost nothing" he could do to lose their vote, according to a new survey by the Public Religion Research Institute. 
The poll of 2,527 U.S. adults showed that although only 39 percent of all Americans give Trump a positive job approval, 77 percent of white evangelicals approve of his job handling – the highest of any religious subgroup. This includes 31 percent of white evangelicals who approve and say there is "almost nothing" he could do to lose their support and 44 percent who say they approve of Trump, although he could lose their approval. 
The poll was part of a "Fractured Nation" report examining the political divisions among Americans.
Similarly, although 62 percent of U.S. adults say Trump's personal behavior makes them less likely to support him, only 36 percent of white evangelicals agree with that statement – the lowest among any religious demographic in the poll. Forty seventy percent of white evangelicals say Trump's personal behavior does not make a difference in their support, and 16 percent say his behavior makes them more likely to back him – for a total of 63 percent who say his personal conduct either has no effect or a positive impact.
Only 52 percent of white evangelicals say they wish Trump's speech and behavior "were like past presidents" – the lowest percentage among any religious group. By comparison, 70 percent of Catholics, 72 percent of white mainline Protestants and 81 percent of black Protestants say they wish Trump behaved more like past presidents.
Although 65 percent of Americans say Trump has damaged the dignity of the presidency, white evangelicals disagree, with 63 percent saying he has not damaged the office of the presidency. Here, white evangelicals are the outlier again; majorities among ever other major religious group say Trump has done damage. 
Michael Foust is a freelance writer. Visit his blog, MichaelFoust.com.
Photo courtesy: Getty Images/Win McNamee/Staff
---
---