Amanda Casanova
| ChristianHeadlines.com Contributor
| Monday, February 13, 2023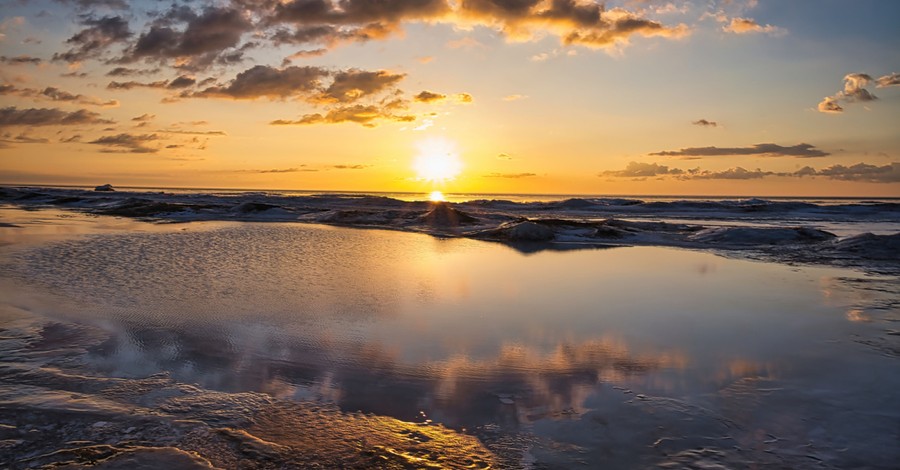 According to reports, a U.S. fighter jet struck down an "unidentified object" over Lake Huron on Sunday.
The Associated Press reports that the strike was the fourth such downing in eight days.
The military efforts come after a spy balloon from China appeared over U.S. airspace in late January, NORAD and U.S. Northern Command head Gen. Glen VanHerck said in a news briefing.
Fighter jets also reportedly shot down objects in Canada and Alaska airspace, but it's unclear if they were security threats, the Pentagon said in a statement.
"We have been more closely scrutinizing our airspace at these altitudes, including enhancing our radar, which may at least partly explain the increase," said assistant defense secretary for homeland defense Melissa Dalton.
The U.S. has also adjusted radar operations to track slower objects.
"With some adjustments, we've been able to get a better categorization of radar tracks now," VanHerck said, "and that's why I think you're seeing these, plus there's a heightened alert to look for this information."
VanHerck added, "I believe this is the first time within United States or American airspace that NORAD or United States Northern Command has taken kinetic action against an airborne object."
Reporters also asked if the UFOs could be extraterrestrials.
"I haven't ruled out anything at this point," VanHerck said.
According to a senior administration official, the object was octagonal and had strings hanging off it. The object did not appear to be carrying anything, but it was flying low at about 20,000 feet. The official who spoke to The Associated Press insisted on remaining anonymous.
Saturday, a U.S. fighter jet previously shot down a "small cylindrical object" over Canada, and on Friday, a fighter jet struck down another cylindrical object over Alaska. Sources said both had payloads.
Photo courtesy: ©Getty Images/Wirestock, this is a stock image of Lake Huron.
---
Amanda Casanova is a writer living in Dallas, Texas. She has covered news for ChristianHeadlines.com since 2014. She has also contributed to The Houston Chronicle, U.S. News and World Report and IBelieve.com. She blogs at The Migraine Runner.
---
---