Amanda Casanova
| ChristianHeadlines.com Contributor
| Wednesday, August 16, 2023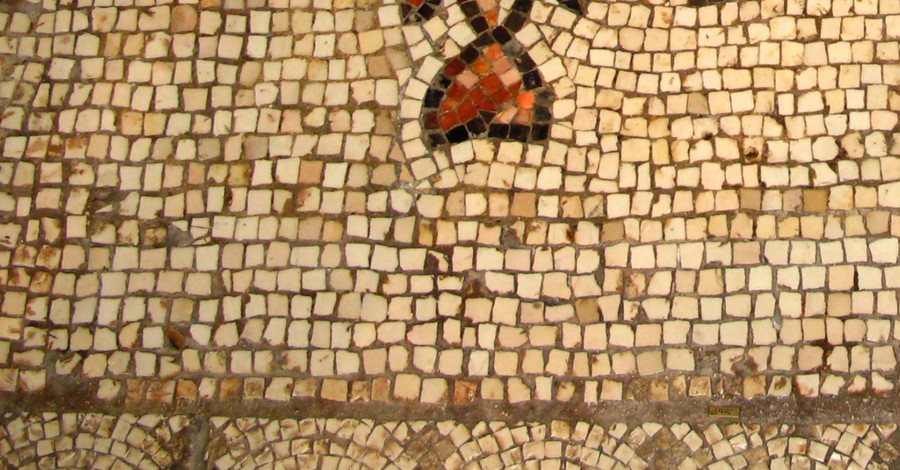 The Megiddo Mosaic, an ancient Christian mosaic that was once in northern Israel, may be uprooted and moved to the Museum of the Bible in Washington, D.C.
The mosaic is believed to be a remnant from the world's earliest Christian prayer hall, CBN's Faithwire reports.
It was first discovered during an excavation from 2004 to 2008, and researchers with the Israeli Antiquities Authority found that it contained the inscription "to the God Jesus Christ."
"This structure is interpreted as the oldest Christian prayer house in the world … and, in fact, it tells the story of Christianity even before it became official," the IAA stated at the time, according to The Associated Press.
However, the mosaic is located in a modern Israeli prison. The discovery happened as archaeologists were working to excavate the area for a planned expansion of the prison.
The prison is at a crossroads just south of Tel Megiddo in the Jezreel Valley.
Many believe that the area is where Armageddon will take place and the Second Coming of Christ.
A final decision has not yet been made about moving the mosaic. If the mosaic is moved, it could be loaned to the Museum of the Bible in Washington.
"There's an entire process that academics and archaeologists are involved with," said IAA director Eli Eskozido. The organization said that moving the mosaic from its original location was the best way to protect it from upcoming construction at the prison.
The Museum of the Bible's chief curatorial officer, Jeffrey Kloha, said they would "welcome" the special piece, saying it would "educate our thousands of visitors on important pieces of history such as this mosaic."
Meanwhile, opponents of a possible relocation of the piece say it shouldn't go to the Museum of the Bible.
"It is seriously premature to move that mosaic," said Matthew Adams, director of the Center for the Mediterranean World, a non-profit archaeological research institute, who is involved in digs at Tel Megiddo.
The mosaic dates back to the third century before the Roman Empire converted to Christianity.
Photo courtsey: ©Getty Images/Bogdan Lazar, this is a stock image.
---
Amanda Casanova is a writer living in Dallas, Texas. She has covered news for ChristianHeadlines.com since 2014. She has also contributed to The Houston Chronicle, U.S. News and World Report and IBelieve.com. She blogs at The Migraine Runner.
---
---