Scott Slayton
| ChristianHeadlines.com Contributor
| Thursday, August 15, 2019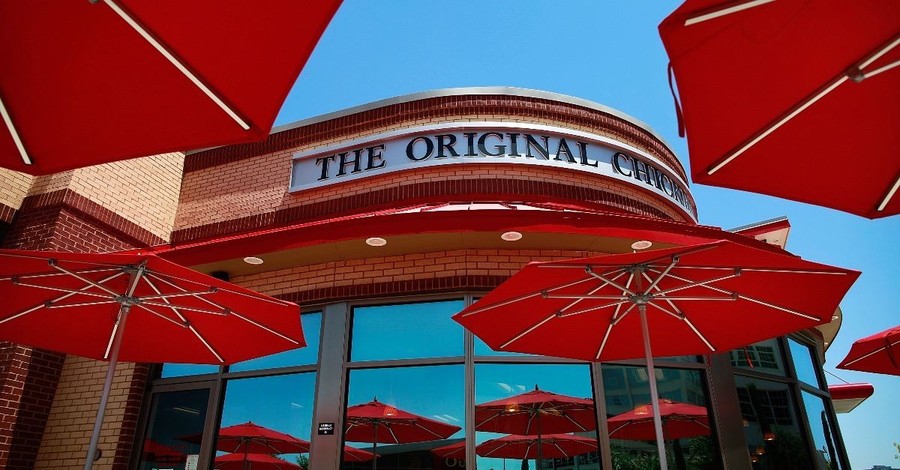 Pastors of 101 Ohio churches of various denominations have united around their common love of Chick-fil-A. The pastors, who are members of the Richland Community Prayer Network, released a statement supporting the building of a stand-alone Chick-fil-A in Richland, Ohio after a food truck from the popular restaurant made several stops in the city in July, Frontlines Ohio reports.
The pastors' statement reads, "The exceptional reputation of Chick-fil-A as a business and as a community stakeholder is unmatched. The company's mission statement includes the goal of 'glorifying GOD' which provides perspective on the regal treatment it gives its customers. The faith community in Richland County, Ohio has a strong tradition and while this has not been the case in other parts of the country, we wholeheartedly support the prospects of Chick-fil-A choosing our neighborhood as its next franchise destination. We are eagerly 'setting the table' in anticipation for the arrival of Chick-fil-A, and firmly believe that our families will taste and see that the LORD is good."
The pastors released the statement after a Chick-fil-A food truck came to the city over the summer. It made several stops in order to see if there was enough business to permanently build in the city.
Pastors were overwhelmingly positive in their praise for Chick-fil-A. Rev. Hank Webb said, "Any business that chooses to honor GOD in the way they have holds great esteem. One of the outstanding things they do is close their doors on Sunday to honor GOD. Not many businesses want to lose Sunday revenue, but they have chosen to stay true to their convictions and consequently, have prospered."
As CBN News reports, Rev. Jim Marshall said, "I believe we need more faith-based businesses to help bring positive change that Richland County is ready for. More people are beginning to look upwards to the heavens for answers to bring this change."
Chick-fil-A has encountered resistance in several cities and on several college campuses recently, but they continue to remain one of the most love and profitable restaurants in the country.
Chick-fil-A has not set a timetable for when the pastors may find out if their prayers have been answered.
Scott Slayton writes at "One Degree to Another."
Photo courtesy: Getty Images/Tom Pennington/Stringer
---
---