Scott Slayton
| ChristianHeadlines.com Contributor
| Tuesday, September 11, 2018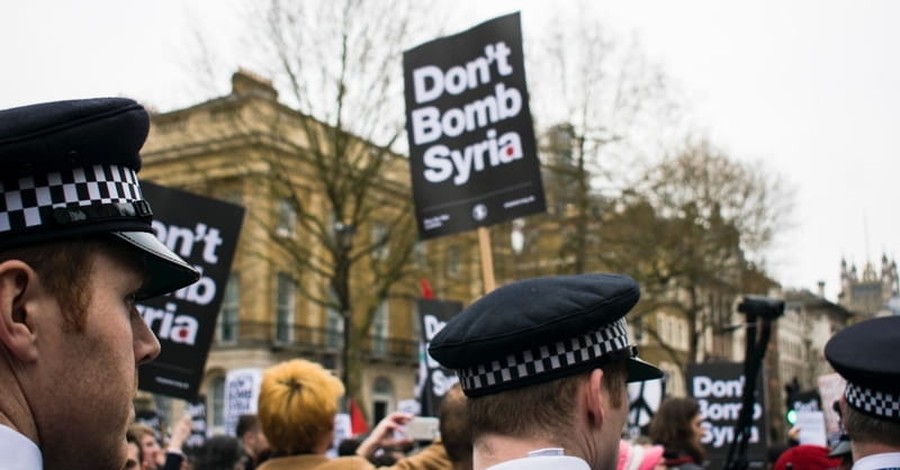 A United Nations official reports that more than 30,000 people have left their homes in the wake of the latest round of air and ground attacks by the Syrian government. President Bashar al-Assad's regime began the assault to recover Idlib and surrounding areas in northwest Syria, the only areas that remain under rebel control.
David Swanson, spokesman for the UN Office for the Coordination of Humanitarian Affairs (OCHA,) said that 30,543 people had been displaced across Idlib since the rocket and mortar attacks, backed by Syrian allies Iran and Russia, began. Syria resumed their campaign against the rebel-held areas after the presidents of Turkey, Iran, and Russia could not come to an agreement on a ceasefire.
OCHA estimates that 2.9 million people live in the areas held by rebel forces. Half of those who live there have already been displaced from other regions in Syria. Officials on the ground are preparing for more people to leave their homes if the attacks continue. OCHA coordinator Mark Lowcock told a press conference in Geneva that an escalation in the attacks could cause "the worst humanitarian catastrophe with the biggest loss of life in the 21stcentury." He said, "We are very actively preparing for the possibility that civilians move in huge numbers in multiple directions." 
While Moscow and Tehran have backed Assad's government, Turkey sided with the rebels. They have troops in the country and built 12 observation posts in Idlib. However, Turkey closed its border to Syrian refugees, leaving limited options for fleeing the escalating violence.
The western world has only intervened in the crisis when chemical weapons have been used. National Security Advisor John Bolton said the United States, France, and the United Kingdom are prepared for a "much stronger response" if Assad uses chemical weapons again. German media reported that their government has debated joining the air strikes if needed.
Unless talks produce a ceasefire, the violence will likely continue. The opposition forces remain intent on keeping control over Idlib and President Assad said he plans on regaining every inch of Syrian territory.
Photo courtesy: Unsplash/J S Romeo
---
---