Scott Slayton
| ChristianHeadlines.com Contributor
| Monday, October 8, 2018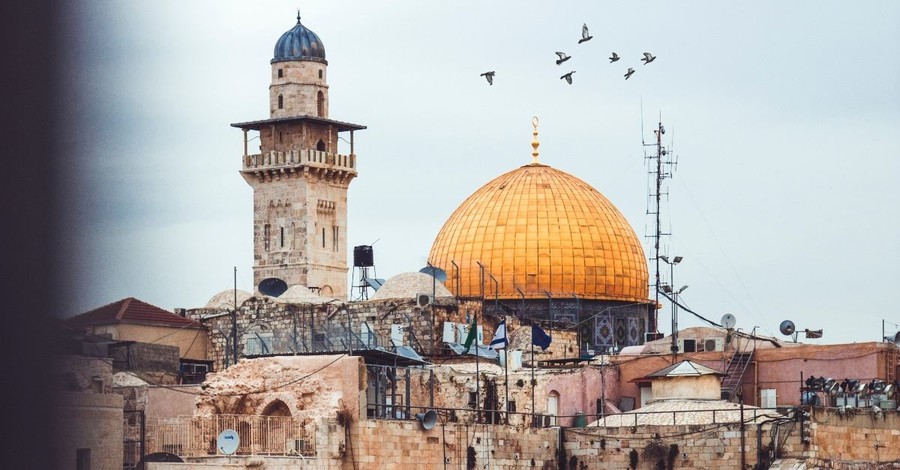 Jewish and Catholic leaders agreed with a plan devised by the secretary-general of the Muslim World League for leaders from the three Abrahamic religions to travel to Jerusalem in what he called a "peace caravan."
In an interview with Fox News, Muhammad bin Abdul Karim Alissa, said, "They should be Muslim, Christian, and Jewish, and they should visit all the holy sites. They should meet everyone and find common ground, and they should provide fertile ground to find solutions for peace.
Alissa believes the contingents should not represent any particular nation or political ideology. He said, "They will be more influential without a political agenda because they are independent." He also added that "This visit is not from Saudi Arabia," his homeland, but rather, "It comes from the Muslim world, the Christian world, and the Jewish world. It has no relevance to any country whatsoever."
Leaders from all three faiths, meeting at the Conference for Cultural Rapprochement Between the United States and the Muslim World, agreed with Alissa's vision.
The executive president of the New York Board of Rabbis, Rabbi Joseph Potasnik, said the current situation in the region can no longer be ignored and that a new way must be found to bring peace. He said, "Peace can't be reached by more fighting. Palestinians are not going anywhere, and Israelis are not going anywhere, and therefore a way has to be found to allow these two peoples to live together."
Marwan Faouri, secretary-general of the Global Forum for Moderation expressed his hope that a peace caravan could bring a uniting force to the region. He said, "The peace caravan can help bridge the hate gap that exists on both sides.
The associate superintendent of schools in the Archdiocese of New York signaled his desire to include the next generation in the effort. He remarked, "We need to find a way to train children so that they can fill the caravan for peace. This can only be done through education."
Alissa expressed his reasoning behind the conference and his hopes for how it can change the dialogue between the Muslim world and the West. He said, "The chief role of this conference is to keep extremists from taking any advantage of any intellectual holes that they can use to promote their extremist ideologies and have the opinions of well-established scholars. The extremists are not happy with this conference. We encourage civilized dialogue with the United States, and this does not make the extremists happy. We are here to thwart this extremism."
Observers see Alissa as an ally of Crown Prince Mohammed bin Salam, who they believe is moving Saudi Arabia towards "moderate Islam." 
Saudi Arabia and Israel have quietly worked together in recent months out of their common concern over the threat Iran poses to the region.
Scott Slayton is a pastor and writer. Visit his blog One Degree to Another.
Photo courtesy: Unsplash/John T.
---
---