Scott Slayton
| ChristianHeadlines.com Contributor
| Tuesday, March 26, 2019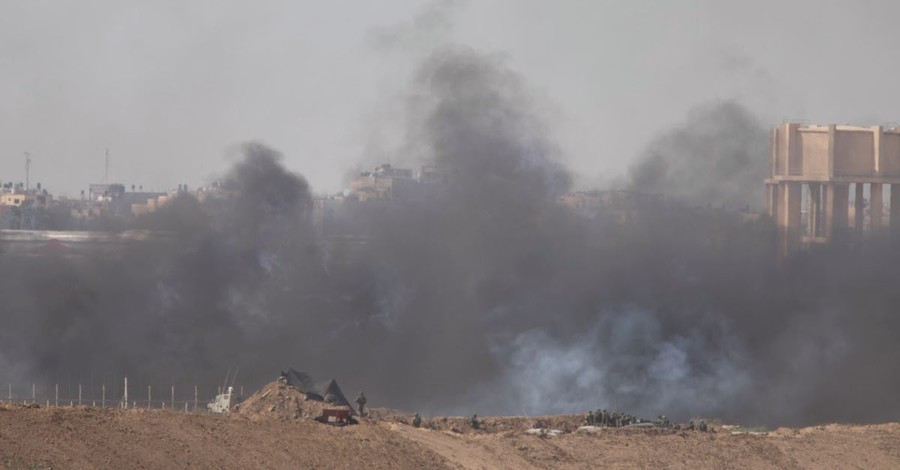 The Israeli military reported that they bombed sites throughout the Gaza Strip in retaliation to rocket attacks by Hamas. This came just days after Egyptian authorities believed they had brokered a cease-fire between the two parties.
ABC News reports that the Israeli Defense Force struck what they believed to be the office of Hamas leader Ismail Haniyeh. They said the building had "served as an office for many military meetings." There were no reports of casualties, Israel fired warning shots intended to evacuate the buildings before the air strikes. The Gaza health ministry said seven people were injured.
The Israeli Air Force routinely uses what they call a "knock on the roof" technique when bombing structures in the Gaza Strip. They drop a non-explosive round on a building so that they scare people out of it. Only then do they drop a live explosive on the building.
According to the Times of Israel, the IDF believes they also hit another high-value target during the campaign. They said in a statement that, "Fighter jets just now attacked a three-story building in the area of Sabra in the Gaza Strip. This is a secret headquarters of the Hamas terror group, which is used by the internal security, central intelligence and military intelligence branches of the group."
The strikes came as Prime Minister Benjamin Netanyahu faces a tough re-election vote on April 9th. He was in Washington to celebrate the Trump Administration's recognition of Israel's claims on the Golan Heights. He cut his trip short after the Hamas rocket attacks and spent most of the day on conference calls with Israeli security officials.
Hamas fired rockets towards Tel Aviv two weeks ago. Israel retaliated, but the fighting quickly faded after Hamas leaders said the rocket was fired accidentally. Israel's Iron Dome defense system did not stop the rockets since they did not anticipate attacks on central Israel. 
Israel has rolled out a host of precautionary measures, fearing violence which could be spawned by a Hamas-sponsored protest which they hope will draw more than one hundred thousand people. Israel set up additional Iron Dome batteries around the country, sent two additional brigades to Gaza, and called up 1,000 reserves. They have also warned against any public gatherings of more than 300 people.
Photo courtesy: Getty Images/Ilia Yefimovich/Stringer
---
---