Scott Slayton
| ChristianHeadlines.com Contributor
| Monday, September 17, 2018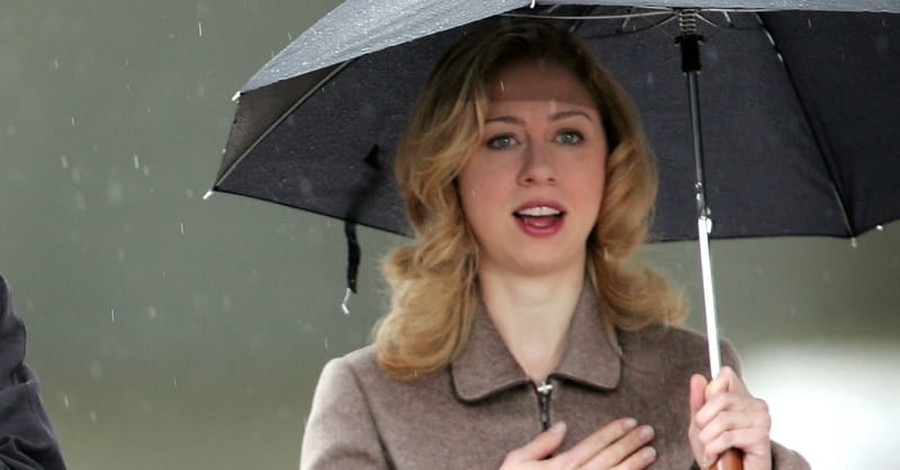 Chelsea Clinton continued her public opposition to Supreme Court nominee Brett Kavanaugh last week, this time saying that rolling back abortion rights would be "unconscionable" and "unchristian."
Clinton made the comments on SiriusXM's "Signal Boost" when the hosts asked her how she stayed optimistic in the fight to keep abortion access legal. She said that she looks at her children and makes "the moral choice to stay optimistic."
Then, she made a moral and religious argument for continuing to provide access to abortion for women. She said, "When I think about all of the statistics that are painful of what women are confronting today in our country, and what even more women confronted pre-Roe and how many women died and how many more women were maimed because of unsafe abortion practices, we just can't go back to that."
Then the former first-daughter and author added, "That's unconscionable to me, and also, and I'm sure that this will unleash another wave of hate in my direction, but as a deeply religious person, it's also unchristian to me."
Clinton's "wave of hate" comments refer to the backlash she recently faced after advocating an economic argument for abortion. She told a crowd at a "Rise up for Roe" event in New York that women entering the workforce because they have access to abortion likely added 3.5 trillion dollars to the economy.
She told the hosts that she was called compared to Nazis and slave-owners after video of her speech surfaced. 
One person who made the comparison was evangelist Franklin Graham. He said in a Facebook post that, "Hitler probably also claimed that killing the Jews would be good for their economy. Legalizing abortion hasn't added anything to our country, it has only taken away. It has cost this nation more than 60 million lives — lives precious to God."
Abortion rights supporters have been rallying against Judge Brett Kavanaugh, whom President Trump nominated to fill the Supreme Court seat vacated by Justice Anthony Kennedy this summer. They believe that Kavanaugh's confirmation would give conservatives a 5-4 majority on the Supreme Court and a path to overturning Roe v. Wade.
This was not the first time Clinton linked abortion and religion. In 2016, Clinton revealed that she left the Baptist church she attended with her father when she was six-years-old because they had talked about abortion in Sunday School. After leaving her father's Baptist church, she was raised in the United Methodist Church her mother attended.
Photo courtesy: Getty Images/Scott Olson/Staff 
---
---