Chris Bolinger
| Crosswalk.com Contributing Writer
| Monday, March 23, 2020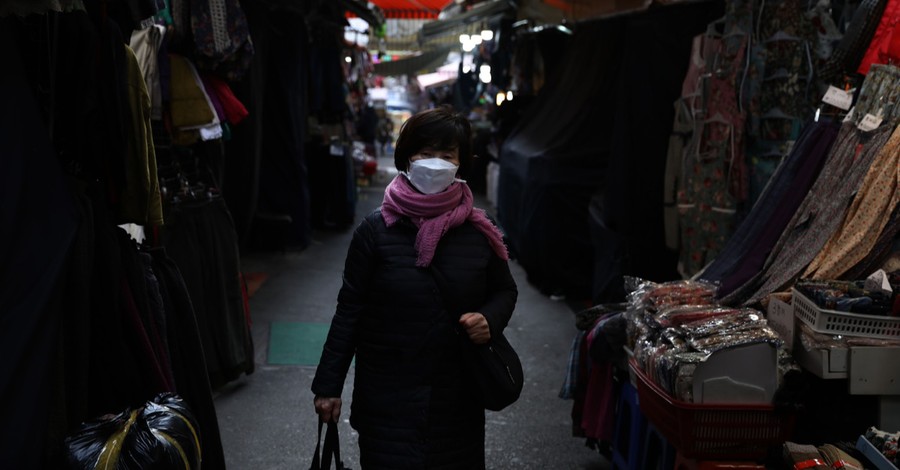 In mid-February, China was reporting nearly 2,000 new coronavirus cases a day, but three weeks later that number had dropped below 100, and it continues to fall. While some people distrust the numbers and other information coming out of China, others believe that we can learn from the measures that China took. Those measures reportedly included more than a month of city-wide lockdowns of the hardest-hit areas (such as the Wuhan area, where the first cases of COVID-19, the disease caused by a coronavirus, were detected), extensive public monitoring of citizens and "extremely proactive surveillance" to detect cases, immediate isolation of patients, strict social distancing, and various methods of punishment and rewards to encourage adherence to such measures.
About the time that new coronavirus cases in China were beginning to decline, daily new cases in Italy began to ramp up: 335 new cases reported on March 2, 1,797 on March 9, and 3,233 on March 16. On March 10, Italy began a nationwide lockdown that is supposed to last until April 3. So far, however, the lockdown has done little to slow the new cases of coronavirus or deaths from COVID-19. On March 21, Italy reported that the previous day, the country saw 6,557 new cases and 793 deaths. Even though Italy's total of diagnosed infections (53,578 on March 21) is far below China's, Italy's overall COVID-19 death toll (4,825 on March 21) is the highest in the world.
South Korea's approach to coronavirus has been much different than those in China and Italy. No lockdowns. No roadblocks. No restriction on movement. The results, however, are quite close to those reported in China … and potentially even better.
Test, Test, Test
What is the approach to coronavirus in South Korea? The first step is testing.
Every week, nearly 140,000 people are tested for coronavirus in South Korea. While that's less than 0.3% of the population, the per-capita testing rate is the highest in the world. Results from dozens of drive-through testing centers go to 96 public and private laboratories, where test teams work around the clock to determine results – estimated at 98% accurate – and deliver them via a phone call (if positive) or a text (if negative).
When the virus hits in large numbers in a particular area, then a makeshift test center is created. For example, when there was a mass infection at a call center in Seoul, medics set up outside and quickly took swabs from hundreds of staff members in the building.
M*A*S*H-Style Triage
What happens when your test is positive? That depends on how sick you are.
After studying early coronavirus infection cases, South Korean officials determined that about 80% of the cases are mild and, of the remaining 20%, only half need medical treatment at a fully-equipped hospital. So, on March 1, the country's Centers for Disease Control and Prevention made the decision to stop admitting every confirmed patient into a hospital.
Now, what health officials do is divide patients into four groups: asymptomatic, mild, severe, and critical. Only those in the latter two categories – such as those running fevers more than 100 degrees, having difficulty breathing, or aged 50 or above – go to the hospital. The others are instructed to recuperate at home or, if they need some level of care, at company dormitories – such as those owned by Samsung Life and LG – that have been reclassified as "residential treatment facilities."
Encouraging Results … and a Go-Forward Strategy
Medical experts in South Korea believe that early detection via accurate tests followed by isolation can lower the mortality rate and prevent the virus from spreading. So far, the approach seems to be working. The fatality rate for coronavirus in South Korea is 0.7%, whereas globally it is reported at 3.4%, although the latter number may be higher than actual because not all cases are reported.
South Koreans are doing their part to help slow the spread of the disease. Schools are closed, offices are encouraging people to work from home, and large gatherings have stopped. Every day, however, more people are venturing back onto the streets of Seoul, and restaurants are beginning to get busy again. Seoul offers plenty of bottles of hand sanitizers in places such as elevators, and people dressed in costumes at subway entrances remind you to wash your hands.
A South Korean Approach in a Small Italian Town
Italy's first coronavirus-related death was recorded in Vò, a town of 3,300 that is 30 miles from Venice. Now, health authorities appear to have stopped the spread of COVID-19 in that town, preventing any new infections.
In late February, when roughly 3 percent of Vò residents were infected with coronavirus, authorities began testing and retesting each of the town's inhabitants, even if they displayed no symptoms. Anyone with a positive test was put into quarantine, as were all people who had come into contact with that person. Days after testing and isolation began, the infection rate had fallen to 0.3%.
By testing everyone and not just those who showed symptoms, local authorities were able to quarantine asymptomatic carriers. "We were able to contain the outbreak here because we identified and eliminated the 'submerged' infections and isolated them," says Professor Andrea Crisanti, an infections expert at Imperial College London on sabbatical at the University of Padua in Italy. "It is clear that you cannot test all Italians—but you can test people close to those who are asymptomatic. We must use asymptomatic cases as an alarm bell to widen our action."
Why the U.S. Hasn't Followed South Korea's Lead … Yet
The U.S. and South Korea each recorded its first case of coronavirus on January 21. While South Korea spent the following two months developing and implementing its testing-based strategy, with excellent results, the U.S. had trouble getting out of the starting blocks with testing. As of March 17, South Korea had tested over 5,000 people per million; the U.S. only 125 per million.
The problem, according to Alec Stapp of the Progressive Policy Institute, is that U.S. officials stuck to rigid regulations. Under ordinary circumstances, it often takes a decade or longer for a new diagnostic test or therapeutic drug to earn approval by the Food and Drug Administration (FDA). In a crisis, the FDA can allow public labs and private companies to circumvent the regular approval process under its Emergency Use Authorization (EUA) authority. But rather than accelerating approvals for test kits and test labs, the requirement to get an EUA – which went into effect on January 31 – actually slowed down approvals, because labs were forced to undergo greater scrutiny than in non-emergencies.
Finally, on March 16, the FDA expanded the EUA exemption to all commercial manufacturers and labs using new commercially developed tests, and the FDA also devolved regulatory oversight of these labs to the states. Later that week, government officials announced that they expect to have 1.9 million tests available thanks to high throughput automated machines at commercial labs.
Testing soon should be available in most parts of the country. For example, Target, Walgreens, CVS, and Wal-Mart have announced that they soon will offer drive-through testing.
Testing alone will not solve the coronavirus pandemic but, as South Korea has demonstrated, widely available testing is a critical part of a strategy to "flatten the curve" and reduce the impact of the virus.
Photo courtesy: ©Getty Images/Chung Sung-Jun/Staff
---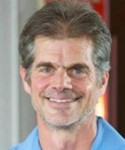 Chris Bolinger is the author of three men's devotionals – 52 Weeks of Strength for Men, Daily Strength for Men, and Fuerzas para Cada Día para el Hombre – and the co-host of the Empowered Manhood podcast. He splits his time between northeast Ohio and southwest Florida. Against the advice of medical professionals, he remains a die-hard fan of Cleveland pro sports teams. Find him at mensdevotionals.com.
---
---