Scott Slayton
| ChristianHeadlines.com Contributor
| Updated: Apr 30, 2021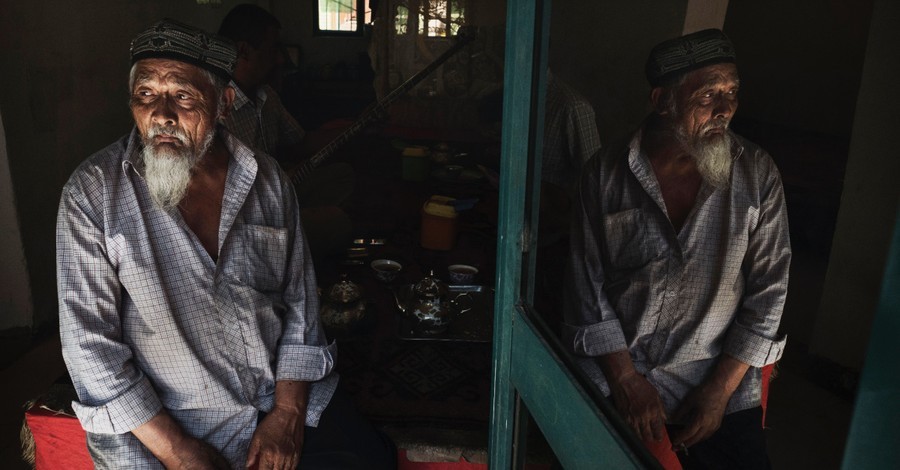 Earlier this month, Secretary of State Anthony Blinken denounced China for committing genocide against Uyghur Muslims who live in the Xinjiang Province of China. PBS reports that more than one million Uyghurs have been sent to more than 85 prison camps since 2017. A Washington think tank, the Newlines Institute for Strategy, reported that the Uyghurs "are suffering from systematic torture and cruel, inhumane, and degrading treatment." Many who were unaware of the plight of the Uyghurs expressed shock in late 2019 when a video showed hundreds of shackled and blindfolded people at a train station surrounded by police.
It can be tempting for Christians living in western nations to think that the mistreatment of Muslims in another part of the world has nothing to do with them.
However, Christians need to understand that threats to religious liberty around the globe are our concern, even when they affect people who do not share our faith in Christ. Jesus's command to love our neighbors as ourselves and the command to take the Gospel to "the ends of the earth" motivate our desire to see religious liberty thrive in every place on earth.
A lawyer once asked Jesus what the most important commandment was. Jesus said the first commandment was to love the Lord your God with all of your heart, mind, and strength. Then he said that the second commandment was like it – love your neighbor as yourself. (Matthew 22:36-40) With these words, Jesus took away every excuse that we have for not caring about the suffering of our fellow man. One lawyer, who wanted to justify himself, asked Jesus to be specific about which neighbors he was to love. Jesus responded by telling him the parable of the Good Samaritan. (Luke 10:25-37)
For Christians, this means that every person I encounter is my neighbor. Whether they share my faith, my ethnicity, my background, my language or my citizenship is irrelevant. What matters is that they are made in the image of our God and Father. Love for our neighbors demands that we want the same thing for them that we want for ourselves. When we see human suffering, even if it is halfway around the world, we should be moved to intervene with government officials and to advocate for the humane treatment of every person around the globe.
Christians rightly recognize the importance of religious liberty. In 1 Timothy 2, Paul commanded that Christians pray for "kings and all who are in high positions." Then, Paul explained the reason for these intercessions, "that we may live a peaceful and quiet life, godly and dignified in every way." Christians long for the unhindered ability to both share and live out our faith. Because the government is not God but rather ordained by God for keeping civil order, the government cannot demand that we ascribe to a religious creed or punish people for the creed they confess. Freedom of religion guarantees that Christians can proclaim the Gospel without government interference and that we can obey God's word and follow the dictates of our conscience without government marginalization.
Because we know the importance of these freedoms in our own lives, we want them for our neighbors as well. The government is not God, so we must not expect the government to enforce our religious beliefs, or anyone else's, on people who do not share that faith. If we lived in a majority Muslim country, we would want the freedom to peacefully assemble with our church family for worship and the freedom to speak plainly about our faith in Christ. In the same way, we should want our Muslim neighbor to be able to freely practice his faith. This is not a form of religious universalism but rather a recognition that the conscience is captive to God alone. In addition, if we force people who are not Christians to pretend to be Christians, how do we know who needs to hear the Gospel message?
The implications of our love for our neighbors and desire to see them have genuine freedom of religion will lead us to make decisions that seem strange on the surface. Several years ago, multiple entities of the Southern Baptist Convention signed an amicus brief in support of a mosque in New Jersey. Local officials refused to allow the congregation to open a mosque because of local zoning ordinances, and the congregation filed a lawsuit.
Baptist leaders faced harsh criticism for signing the brief, but their decision was in keeping with how many Christians have understood religious liberty.
Three Southern Baptist professors, writing to explain why Baptists should support the mosque in its lawsuit, made the case that the suppression of religious liberty hinders the Christian mission. They said, "any attempt to inhibit religious liberty will only prove to be a hindrance to reaching these precious men and women, created in God's image, with the saving Gospel of Christ."
There can be no true religious liberty for anyone if there is not religious liberty for everyone. If local officials can stop a mosque from opening, then they can stop a church from opening. If the government can force a Christian baker to bake a cake, they can force Muslim butchers to serve pork. If the government can load hundreds of thousands of Muslims onto trains and take them to prison camps, they can do the same to our brothers and sisters in Christ.
The views expressed in this commentary do not necessarily reflect those of Christian Headlines.
Photo courtesy: ©Getty Images/Kevin Frayer/Stringer
---
Scott Slayton writes at "One Degree to Another."
---
---