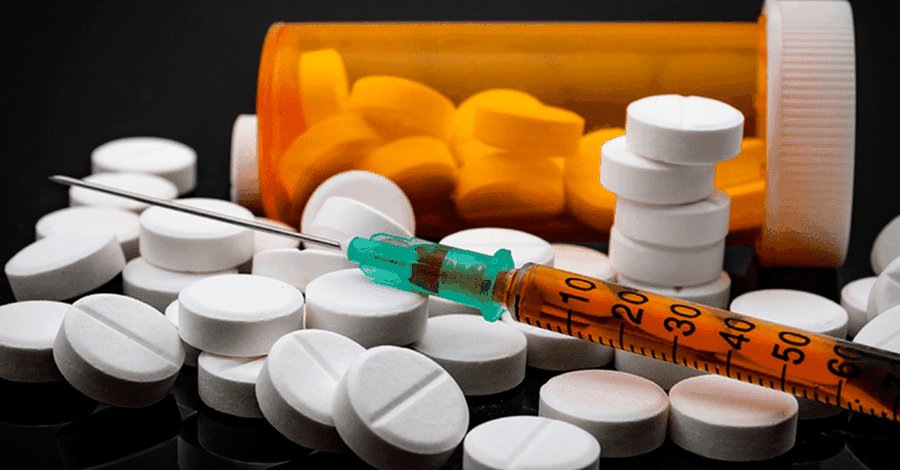 BLOUNTVILLE, Tenn. (RNS) — In the worship center of a nondenominational church in Blountville, Tenn., Jason Greer told a room of about 450 that he wasn't used to public speaking. But his rhetorical skills hardly mattered: His story — of years of drug abuse, incarceration and, now, the long road to recovery — powerfully put a human face on the opioid addiction crisis.
"Every day is a blessing to wake up because I've been through a lot," said Greer.
Greer was speaking in May at the inaugural Holy Friendship Summit, led by several Duke University theologians, medical care professionals and church leaders. His testimony was a bright spot at the two-day conference, which was aimed at facing a dark reality: At least 70,000 Americans died of drug overdoses in 2017. Of those, about 49,000 were opioid-related, according to CDC numbers.
In northeast Tennessee, the rate of neonatal abstinence syndrome — a set of problems infants face when withdrawing from drugs they were exposed to before birth — is five times the national rate. And 80 percent of crimes in Tennessee involve drugs.
The summit was an attempt to engage Christians in "healing the heart of Southern Appalachia." That goal might sound simplistic, but it was an example of how faith communities are responding to the crisis: offering a place where those struggling with addiction can be known, loved and embraced on the way to recovery.
Last fall, President Trump called the epidemic a public health emergency and promised that stronger enforcement at the U.S.-Mexico border would stem the tide of illegal drugs entering the country. This month, Trump asked Attorney General Jeff Sessions to pursue lawsuits against large pharmaceutical companies.
But such measures primarily address the supply side of the crisis and overlook the demand side. In other words, why are so many people using painkillers?
The answer, said summit speakers, demands a more holistic understanding of the human person than the medical community typically offers. Plenary talks and breakout sessions underscored the emotional, social and psychological reasons for why people become addicted — and how relationship with God and others can restore and heal.
"The pain that people bring to doctors is often responded to by doctors with tools we have in our toolbox, which is narcotics," said Farr Curlin, a Duke University physician who serves on the summit's steering committee. "That is not restoring people to health. They aren't getting better as a result."
This year, under Duke's Theology, Medicine and Culture Initiative, Curlin is serving as principal investigator of a research project on how medical and faith communities can work better together to address pain. At a followup meeting in July, East Tennessee churches learned how they could participate in post-conference projects, and the steering committee is considering hosting a second summit.
Greer's story highlights how effective an interdisciplinary approach can be. In 2014, trying to get clear of the prison system once and for all, he sought help from a Day Reporting Center, an alternative to incarceration for high-risk offenders. Having found Christian faith while in jail, he also became connected to Christ-Reconciled Church, a small Southern Baptist congregation that has attracted others in recovery.
Naturally, other faith traditions want to help. This week, New Brunswick Theological Seminary in New Jersey hosted an interfaith summit, convening clergy, medical practitioners and local law enforcement to address the role spiritual leaders play in addressing the opioid crisis. The day started with prayers from the Jewish, Muslim, Christian, Hindu, Buddhist and Yoruba-Kukumi traditions.
In Atlanta, Community Health Interfaith Partnership engages diverse faith communities to provide physical and spiritual support. In LA, Chabad Treatment Center uses Jewish prayers and teachings on Torah to help people in recovery.
Many faith-based programs receive grants via the U.S. Department of Health and Human Services to provide services. For faith communities to be effective, though, they have to overcome the stigma attached to addicts and the subtle condescension that can occur when "the healthy" help "the sick."
"Those suffering with behavioral health conditions and addiction are much more than patients or clients," said Holy Friendship organizers. "They are our sisters and brothers in Christ."
As Raymond Barfield, a Duke University oncologist and speaker at the summit, told Religion News Service in May, "If you can get church leaders to begin to change the perception of these broken, fragile people who are in need of love and help and healing, it can have some significant impact."
(The views expressed in this commentary do not necessarily represent those of Religion News Service.)
READ THIS STORY AT RELIGIONNEWS.COM
Article orignially published by Religion News Service. Used with permission.
Photo courtesy: RNS/USDA/Creative Commons
---
---