Jim Denison
| Denison Forum
| Tuesday, September 12, 2023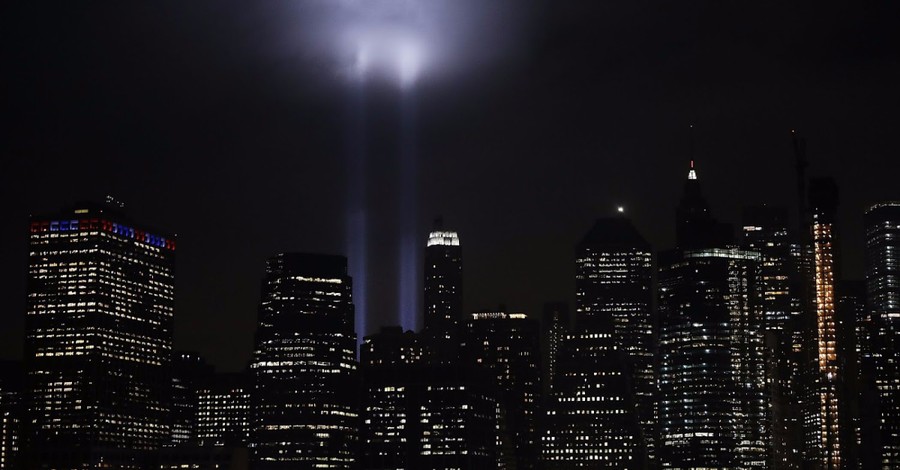 New York Jets star quarterback Aaron Rodgers was injured on his fourth play of the year last night. The team fears he tore his Achilles; an MRI is scheduled for later today to confirm. In other news, Aerosmith lead singer Steven Tyler suffered vocal cord damage over the weekend, forcing the band to postpone their remaining September concerts.
Why are the two making headlines this morning? It's not because their stories are so unusual: Rodgers would be one of approximately sixty thousand people who injure their Achilles annually, while Tyler is one of an estimated 17.9 million US adults who have problems with their voice each year.
The answer is obvious: they're Aaron Rodgers and Steven Tyler. And what happens to celebrities interests the rest of us, which is why they're celebrities.
Another way to make the news is to do something unusual, like the dog that escaped its crate at the Atlanta airport and was found after three weeks on the loose. Or the horse that was rescued from a backyard swimming pool in North Carolina. Or the Pennsylvania man who went to 777 movies in a single year, earning a Guinness World Record in the process.
By contrast, some of the most significant events of our lives can become routine over time and lose their apparent urgency. For example, how much did you think about 9/11 this time last week? When last did you consider its consequences for our everyday lives, from enhanced airport security to increased government oversight to the ongoing threat of terrorism as the "new normal"?
Here's one more normalized casualty of the worst terrorist attack in American history: the waning of religion in America.
If America continues down this path
America's growing disinterest in religion is now so often reported as to be routine news. Worship attendance has declined significantly; the younger you are, the less likely you are to be religious. The percentage of Americans who said they belonged to a church, synagogue, or mosque has fallen below 50 percent for the first time.
But here's my point: 70 percent of us claimed such a commitment in 2001, compared with 47 percent today. By contrast, around 16 percent of Americans said they had no religious affiliation in 2001; that number has risen to 29 percent today.
Many reasons are typically cited for the decline of religious interest in America, from divisive political engagement to the pandemic to clergy abuse scandals to our busy lives. But we should not overlook this fact: 9/11 not only provoked a widespread reaction against Islam—it has been frequently cited by atheists and skeptics as proof that religion in general is dangerous to society.
Christopher Hitchens' 2007 bestseller, god is not Great, is subtitled "How Religion Poisons Everything." I took part in a debate with Mr. Hitchens some years ago at which he made the emphatic point that "religion," not just specific religions, is outdated, superstitious, mythological, and dangerous to social progress. For skeptics like him, 9/11 was proof positive that religion flies planes into buildings and otherwise endangers our well-being.
If America continues down the path Mr. Hitchens and others have popularized, we will continue to jettison the moral and spiritual foundations upon which our Founders constructed our democracy. We will consign our young people to increasing confusion and damage from LGBTQ ideology, expose our unborn children and the infirm to rising abortion and euthanasia activism, and watch our God-rejecting society speed ever closer to his inevitable judgment.
How can we respond for the sake of our national future?
Three redemptive responses
There are three ways we know everything we know (called "channels of epistemology" by philosophers): the rational, the practical, and the intuitive. You do math rationally, you start your car practically (unless you're an automotive engineer, in which case you do so rationally), and you like someone intuitively. All three apply to our conversation today.
A rational response: Rejecting all religion because of one subset of one religion—Islamic jihadism, in this case—is an illogical category mistake. There is no such entity as "religion," only religions, just as there is no such entity as "medicine," only medicines. Few people would refuse all medicines just because one particular drug is flawed or reject all doctors just because one physician is ineffectual.
A practical response: Becoming the change we wish to see is imperative for all Christians. God's word is clear: "The one who sows to his own flesh will from the flesh reap corruption, but the one who sows to the Spirit will from the Spirit reap eternal life" (Galatians 6:8). When we submit every day to God's Spirit (Ephesians 5:18), we are empowered and led to meet felt needs, thus earning the right to meet spiritual needs, and God uses our influence to draw those in the dark to the light of Christ in us (cf. Philippians 2:15-16).
An intuitive response: When we pray and yearn daily for spiritual and moral awakening in our time, God hears us and answers us in ways we may not fully understand on this side of eternity (Mark 11:24; 1 Corinthians 13:12).
"Change our love from a spark to a flame"
To this end, on this day after 9/11, I'll close with a prayer by the well-known Christian worship leader and hymn writer Graham Kendrick:
Beauty for brokenness
Hope for despair
Lord, in your suffering
This is our prayer
Bread for the children
Justice, joy, peace
Sunrise to sunset
Your kingdom increase!
Lighten our darkness
Breathe on this flame
Until your justice
Burns brightly again
Until the nations
Learn of your ways
Seek your salvation
And bring you their praise.
Friend of the weak
Give us compassion we pray
Melt our cold hearts
Let tears fall like rain
Come, change our love
From a spark to a flame
Would you make his words your prayer today?
NOTE: If you stand with our calling "to equip the saints for the work of ministry" (Eph 4:12), please schedule your North Texas Giving Day gift for Denison Forum today. Any gift will be DOUBLED by a generous matching grant of $75,000. And know that you will be supporting our ministry on its largest day of giving each year. Thank you for prayerfully considering your NTX Giving Day gift.
Publication date: September 12, 2023
Photo courtesy: ©Getty Images/Spencer Platt/Staff
The views expressed in this commentary do not necessarily reflect those of Christian Headlines.
For more from the Denison Forum, please visit www.denisonforum.org.
The Daily Article Podcast is Here!
---
---