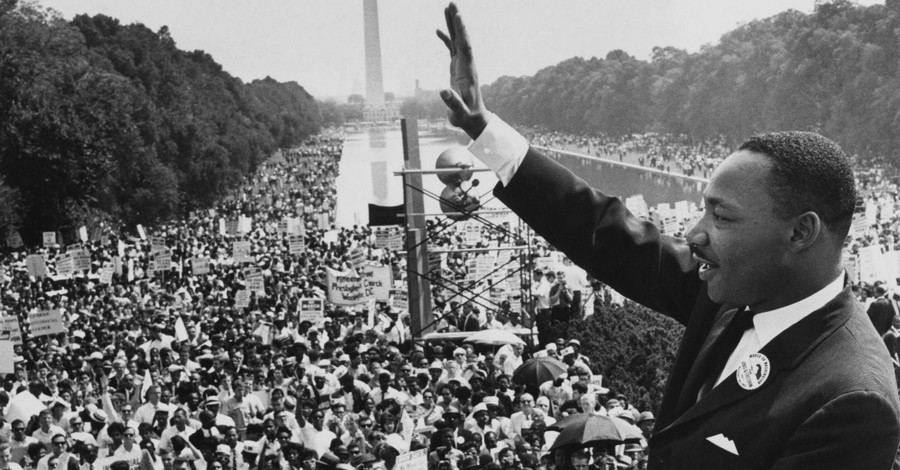 There's an old Chinese curse which supposedly goes "May you live in interesting times." It's a version of what's my favorite Facebook meme for 2020 so far, "God please give us precedented times." I think we've all had enough of the unprecedented times.
In truth, of course, there's nothing new under the sun. We aren't the first followers of Christ forced to navigate a dizzying array of global, political, cultural, and health challenges. Not only are we part of, with centuries of the faithful before us, what Hebrews calls "the great cloud of witnesses," but we have much to learn from their examples and their failures as we, too, journey to what Scripture calls that "better city."
And, not only is it helpful to know what the faithful before us believed, but we need to know how they behaved. Specifically, it is helpful to know how Christians in the past navigated the cultural storms of their day.
Our next Colson Center Short Course looks at four such Christians: the great Church Father St. Augustine of Hippo, Russian dissident Alexander Solzhenitsyn, the novelist Flannery O'Connor, and Martin Luther King Jr. The course is titled "How Four Christians from History Confronted Cultural Chaos," and begins next Tuesday, October 20th, and continues each Tuesday (except for election night) through November 17th.
Each of these individuals we will deal with in this course dealt themselves with particular cultural challenges that, in many ways, mirror ours. Each week, a stellar instructor will explore how these Christian forebears understood and responded to the cultural crisis of their times.
Augustine of Hippo, for example, lived in the midst of the collapse of the Western Roman Empire. After the Goths sacked Rome in A.D. 410, his native North Africa was conquered by the Vandals. Geneva College President Dr. Calvin Troup will examine Augustine's question, "Who is a Christian to be" when the pillars of civilization seem to be crumbling and when human government fails? The relevance for us today is obvious.
Author and Soviet dissident Alexander Solzhenitsyn famously said that "the line between good and evil runs through every human heart." Dr. Bill Brown, Senior Fellow of Worldview and Culture at the Colson Center, will wrestle with Solzhenitsyn's understanding of human nature in the face of grave political and cultural evils, and why the world is both broken and eminently worthy of redemption.
Dr. Jessica Hooten Wilson of the University of Dallas will discuss how novelist Flannery O'Connor, through her storytelling, confronted the cultural imagination and prejudices of the "God-haunted South," where Christianity was a cultural phenomenon but pretty much neutered in its effectiveness and power, as well as the cultural imagination of the elites of her time, who were inclined to dismiss anything distinctly Christian or Southern.
The final session of our Short Course will be taught by Rev. Derek McCoy and will focus on Dr. Martin Luther King, Jr.'s, specifically his approach to justice work and his work for reconciliation. Rev. McCoy has years of experience building urban coalitions to promote human flourishing. It's fitting that this short course begins with Augustine and ends with Dr. King, who famously cited Augustine in his Letter from a Birmingham Jail that "an unjust law is no law at all." And it was that appeal to that eternal truths of the universe to ground his cause that makes Dr. King's work so different from the activism we see today.
By design, this short course will begin before the election and end after it. The temptation to be locked in to the chaos of the cultural moment, captivated by the minute-by-minute, ever-changing headlines of the day. Instead, our perspective must be tempered by the knowledge of the larger Story that Christians are part of, and how Christians in the past calibrated their understanding of what was true and good accordingly. What is true on October 20, when we begin the course, will still be every bit as true on November 17, no matter how the election turns out: Christ is risen! Christ is Lord! Christ is making all things new.
Please join us, starting Tuesday October 20, for our next short course on "Augustine, Solzhenitsyn, O'Connor and MLK: How Four Christians from History Confronted Cultural Chaos." The course is offered live via Zoom, with a time for instruction, followed by a time for questions and answers. All who register will receive a link to the recording and resources of each session, so if you must miss a live session, you won't miss any of the content.
Come to BreakPoint.org to register today.
Publication date: October 14, 2020
Photo courtesy: ©GettyI mages/Hulton Archive/Stringer
The views expressed in this commentary do not necessarily reflect those of Christian Headlines.
---
BreakPoint is a program of the Colson Center for Christian Worldview. BreakPoint commentaries offer incisive content people can't find anywhere else; content that cuts through the fog of relativism and the news cycle with truth and compassion. Founded by Chuck Colson (1931 – 2012) in 1991 as a daily radio broadcast, BreakPoint provides a Christian perspective on today's news and trends. Today, you can get it in written and a variety of audio formats: on the web, the radio, or your favorite podcast app on the go.
John Stonestreet is President of the Colson Center for Christian Worldview, and radio host of BreakPoint, a daily national radio program providing thought-provoking commentaries on current events and life issues from a biblical worldview. John holds degrees from Trinity Evangelical Divinity School (IL) and Bryan College (TN), and is the co-author of Making Sense of Your World: A Biblical Worldview.
---
---