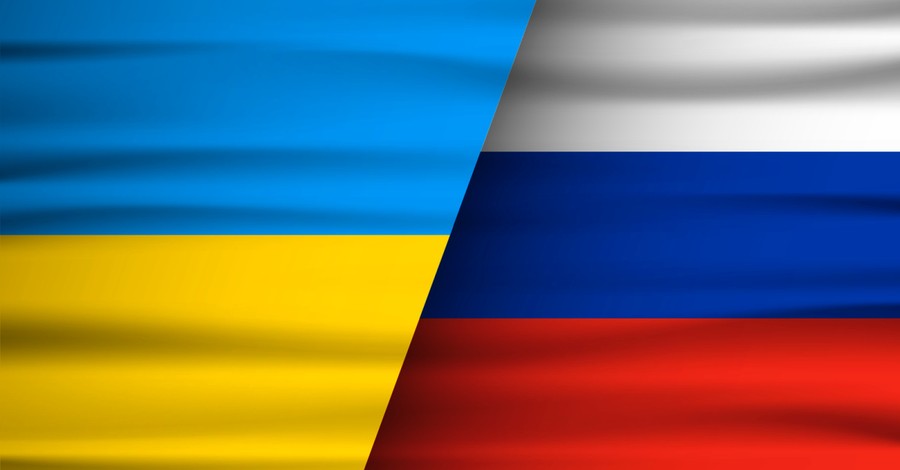 The top headline of the past few weeks has been the saber rattling out of Moscow. This week, Russian leader Vladimir Putin stepped even closer to war. On Monday, Russian troops entered Ukraine, and Moscow formally recognized the pro-Russian breakaway parts of Ukraine as independent states (independent of Ukraine, that is).
There will likely be further developments by the time this is posted. In addition to a build-up of forces, Russia has ratcheted up the rhetoric against America, NATO, and Ukraine. In his speech Monday, Putin declared that Ukraine has no real right to exist, and only lives as a colony of the West. Cross-border cannon fire has increased, along with accusations of Ukrainian terrorist activity. Russian authorities have forced ethnic Russians living in separatist regions of Ukraine to leave their homes, supposedly for their own safety, but also to provide an excuse to fight a war of "liberation."
Many in the West are being reminded that we've actually not evolved beyond this kind of thing. Wars are not only fought in other, "less-enlightened" parts of the world, and not only instigated by rogue agents of unstable nations.
The truth is that in our small part of the world, the last several decades have been remarkably peaceable. Recent conflicts have been fought on the periphery of the world order. The wars we've seen have been, for the most part, across the sea, away from our shores and our lives.
Of course, not everyone has been as fortunate as we have been. Full-scale war in Ukraine could cost tens of thousands of lives in a matter of days, might lead to an ongoing blood fest in the agricultural heart of eastern Europe, and may result in an even greater remilitarization of the world. In fact, it's possible that this could be the start of something the world has not seen in 80 years: a great power war. If the industrial might and technological prowess of the world's biggest nations are brought against, not ill-equipped insurgents in deserts or jungles, but against those equally capable of hitting back, millions could die. All of our illusions of being invulnerable to destruction would end.
That's certainly a worst-case scenario, but not out of the realm of possibility. Such dark tidings lead to a fear, not just for our lives but that nearly everything we consider sure in this world could come crashing down around us. What if the "personal peace and affluence" we think of as our birthright is relegated to the history books?
When Christ was on Earth, He offered hope to people whose situation was more defined by fear than affluence. He also knew that their world was about to be further rocked by turmoil, the likes of which they'd never seen. And, He knew He would not be with them in person.
In fact, He issued a somewhat vague warning about what was to come. Wondering what His words meant, His disciples asked for direction, clarification, and hope. In Matthew 24, He replied:
"See that no one leads you astray. For many will come in my name, saying, 'I am the Christ,' and they will lead many astray. And you will hear of wars and rumors of wars. See that you are not alarmed, for this must take place, but the end is not yet. For nation will rise against nation, and kingdom against kingdom, and there will be famines and earthquakes in various places. All these are but the beginning of the birth pains."
Jesus doesn't pull any punches, does He? He issues no false promises of world peace. He assures them that there would be wars, troubles, and calamities, and that would just be the beginning. Despite the chaos, He said, it's possible to not lose our way. Or, as He puts it in John 16:33, "I have said these things to you, that in me you may have peace. In the world you will have tribulation. But take heart; I have overcome the world."
It's been 20 centuries since He said these words, and there have been wars and rumors of wars. There have been revolutions and famines and earthquakes and plagues. Yet, through it all, it's still true: Christ has overcome the world. Christ remains on the throne of the universe. This is no Pollyannish "hope of heaven." The fear is real because the danger is real, and the Bible never treats our pain as imaginary. Like the Hebrew children proclaimed, God does not promise to keep us from the fire, but He does promise to be with us in there as well as out here.
It may be tomorrow that this global threat fizzles out, and we sigh collectively at what a close call it was. Or, it may flame up into a conflagration the likes of which few alive today have seen. It's not trite to say we don't know what the future holds, any more than it is to say but we know Who holds the future. Because we do, and whatever our moment entails, He has called us to it, to play our role in His greater story.
Publication date: February 23, 2022
Photo courtesy: ©Getty Images/Vector Plusb
The views expressed in this commentary do not necessarily reflect those of Christian Headlines.
---
BreakPoint is a program of the Colson Center for Christian Worldview. BreakPoint commentaries offer incisive content people can't find anywhere else; content that cuts through the fog of relativism and the news cycle with truth and compassion. Founded by Chuck Colson (1931 – 2012) in 1991 as a daily radio broadcast, BreakPoint provides a Christian perspective on today's news and trends. Today, you can get it in written and a variety of audio formats: on the web, the radio, or your favorite podcast app on the go.
John Stonestreet is President of the Colson Center for Christian Worldview, and radio host of BreakPoint, a daily national radio program providing thought-provoking commentaries on current events and life issues from a biblical worldview. John holds degrees from Trinity Evangelical Divinity School (IL) and Bryan College (TN), and is the co-author of Making Sense of Your World: A Biblical Worldview.
---
---