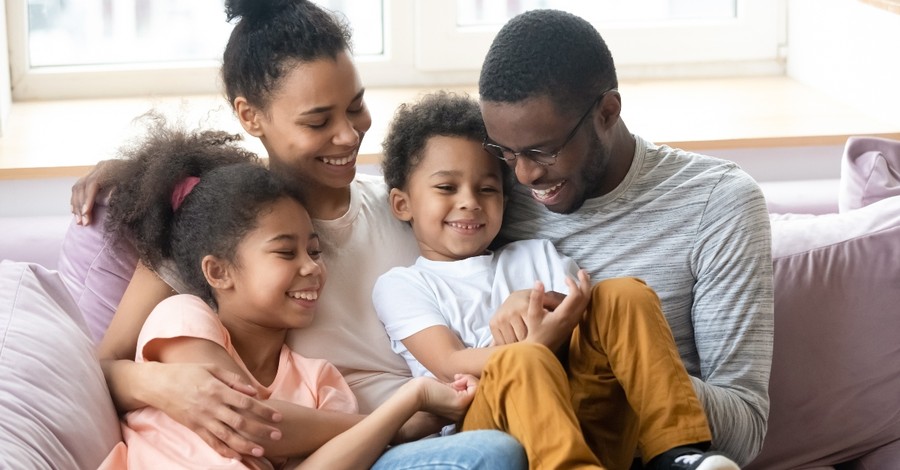 Earlier this summer, the U.S. Department of Education announced new regulations regarding Title IX, which is designed to ensure and protect access for women and girls in education. These new rules are 700 pages long and are being trumpeted by organizations such as the National Education Association as a victory for victims of sexual harassment and clarification of discrimination based on sex. However, what is meant by "sex" will be a disaster for women.
The massive document is infected with the presumptions of transgender ideology, specifically that "sex" includes "gender identity," ignoring the biological reality of sex. Not only will these rules limit our daughters' opportunities to participate in sports and lead to dangerous violations of their privacy, but they will erase parental rights and free speech in favor of state-centered authority. There is a limited time to speak into these regulations before they are instituted.
In 1972, Title IX was enacted to provide equal access to education and athletics for girls and women. Recent reinterpretations of sex threaten the good goals of Title IX by turning reality on its head. In a recent meeting of ministry leaders, Vernadette Broyles, general counsel and president of the non-profit law firm, Child & Parental Rights Campaign, explained three major implications of this regulation.
The first concern has to do with the removal of parental rights. Minors who decide to transition at school will be supported by the schools and led into the process of "social transition," including using preferred pronouns, without requiring the consent of parents. It's Broyles' belief that this will "weaponize" government agencies like Child Protective Services and channel these children to "gender-affirming" counselors and clinics, eliminating the influence of parents in the process. This is already happening in some states, such as California.
A second and primary concern is the remarkable damage that will be done to children's bodies and emotions by encouraging and furthering social experimentation. For example, in July, the FDA announced that puberty blockers, which activists claim are harmless, can cause brain swelling and vision loss. Their long-term cognitive effects are still being studied. We also know that cross-sex hormones cause permanent sterilization. And of course, that doesn't even get into what happens when things go "right" with the devastating permanent injuries caused by so-called "gender-affirmation" or "sex-reassignment" surgeries.
Finally, Broyles spoke of the scandal intrinsic to girls having no private spaces in locker rooms or on school trips, and the heartbreaking irony of women and girls' losing place to male athletes, all under the banner of Title IX.
Even if your state has already acted, as some have, to protect parental rights and girls' opportunities in sports, these rules will challenge state legislation at the federal level.
So, what can be done? Every American has the opportunity to submit comments on these new rules before September 12. Through bureaucracy, the Biden administration has skirted the legislative process and accountability to elected representatives as it did with the mandate from the U.S. Department of Health and Human Services regarding insurance supporting "transgender medicine."
When contacting Congressional Representatives and Senators about legislation, it is acceptable to use a copied script. In this situation, however, comments must be submitted through the Federal Register, the online journal that publishes the federal government's rules and regulations. Rather than a Senate staffer tallying positions for or against a bill, staffers associated with the Register look for unique comments. If thousands of people flood the Register with the same script, that repeated comment would be counted as only one.
So, please comment, in your own voice, laying out your specific concerns with these regulations. The Child & Parental Rights Campaign has provided multiple prompts—not scripts—to assist you in registering a comment. There are "comment starter letters" for parents, educators, and community religious leaders. In your comment, tell a unique story or specify your concerns for your daughter, son, grandchild, or school. If you have a psychological or medical background, refer to that expertise in explaining your perspective. If you have a law degree, use your legal training to explain the issues with these regulations. Express your concerns, not only for parental rights and potential harm to children, but also implications this will have for freedom of religion and speech, especially for teachers.
Please, flood the Federal Register with unique comments before September 12. Visit the Child & Parental Rights Campaign website for resources, links, and prompts.
The future of our children may depend on it.
Publication date: August 25, 2022
Photo courtesy: ©Getty Images/fizkes
The views expressed in this commentary do not necessarily reflect those of Christian Headlines.
---
BreakPoint is a program of the Colson Center for Christian Worldview. BreakPoint commentaries offer incisive content people can't find anywhere else; content that cuts through the fog of relativism and the news cycle with truth and compassion. Founded by Chuck Colson (1931 – 2012) in 1991 as a daily radio broadcast, BreakPoint provides a Christian perspective on today's news and trends. Today, you can get it in written and a variety of audio formats: on the web, the radio, or your favorite podcast app on the go.
John Stonestreet is President of the Colson Center for Christian Worldview, and radio host of BreakPoint, a daily national radio program providing thought-provoking commentaries on current events and life issues from a biblical worldview. John holds degrees from Trinity Evangelical Divinity School (IL) and Bryan College (TN), and is the co-author of Making Sense of Your World: A Biblical Worldview.
---
---