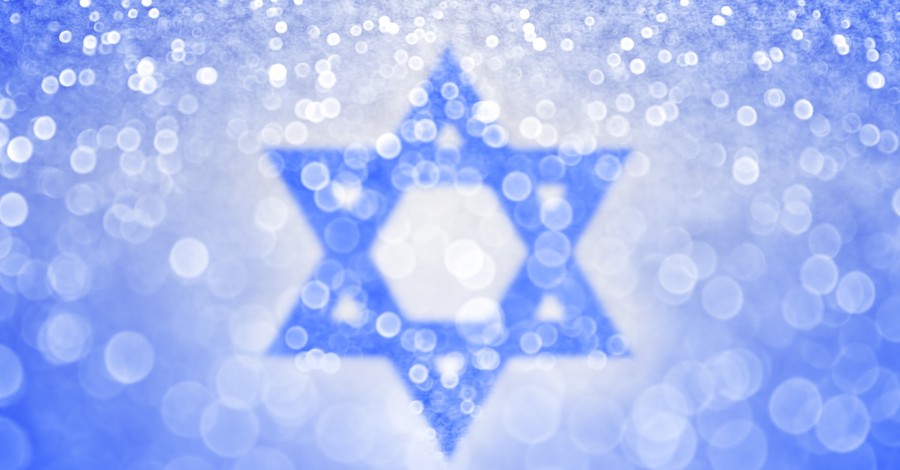 Last week in Germany, vandals desecrated dozens of graves in the oldest Jewish Cemetery in Europe. Some of the stones vandalized date back to the 11th century.
Years ago, one of my colleagues visited Babi Yar, a ravine just outside the city center of Kiev in the Ukraine. There, in late September 1941, Nazi soldiers marched 34-thousand Jewish men, women, and children, before shooting them and burying them in the dirt. On the day my colleague visited, someone had spray-painted a swastika on the memorial at the entrance to the ravine.
Right now, as our nation has a hard but necessary conversation about racism, reckoning especially with the often unjust and hateful treatment of African Americans, the Church must reaffirm that ethnic partiality of any kind is antithetical to the Gospel, which begins by recognizing all humans as made in the image of God. And, if we are to be consistent in upholding human dignity, we must say (unfortunately, again) that anti-Semitism is, still, a very real and growing evil.
Though it often doesn't receive the attention or the unanimous condemnation that other forms of racism do, the Anti-Defamation League reported 21-hundred incidents of assault, vandalism, violence or harassment against Jewish people in America in 2019. That's the highest number reported since they started keeping track in 1979.
Less than two years ago, an American neo-Nazi committed the bloodiest attack on Jewish people in our country's history, when he stormed Pittsburgh's Tree of Life Synagogue and opened fire, killing eleven people and wounding six. Less than a year later, another gunman charged a synagogue just north of San Diego on the last day of Passover, killing one woman and wounding three others.
And, since the beginning of the Coronavirus crisis, we've seen anti-Semitism hit a strange new cultural stride. Global pandemics, it seems, inspire conspiracy theories, and wherever there are conspiracy theories, there's anti-Semitism. I can't begin to explain it, but it's true.
Earlier this month, Louis Farrakhan, the disgraced leader of a dangerous political group calling itself the Nation of Islam, called Jewish people Satan and accused Bill Gates of plotting world domination through a Coronavirus vaccine.
Though many would dismiss Farrakhan as crazy, he enjoys support by more than a few in the mainstream. Shortly after Farrakhan's crazy speech, NFL star DeSean Jackson posted a video of it, offering his support of Farrakhan's delusional claims. National leaders of the Women's March Movement and other celebrities with sizeable platforms have also openly supported Farrakhan, and they're not alone.
Congresswomen Alexandria Ocasio-Cortez and Ilhan Omar, for example, openly advocate for the Boycott, Divestment and Sanctions, or BDS, Movement, an international effort to boycott products made by Israeli companies in an open effort to hurt Israel's economy. The BDS movement is founded on the principle that Israel, as a nation, has no right to exist.
Like any form of racism, I find anti-Semitism baffling. What I mean is that racism is arbitrary and irrational, but a hatred that's persisted for this long and to this degree has supernatural roots. Biblically, it makes sense the Enemy would despise the Jewish people. God chose the nation of Israel through which Jesus would come and bring redemption to all nations. After targeting the Jews for centuries before Christ, the enemy has even been successful, at times, in turning the hearts of Christians against the Jews.
As long as the Jewish people endure, so will hatred of them. If our surrounding culture is going to turn a blind eye to it, or even openly support it, somehow without fear of cultural cancellation, the Church must lead in condemning it. After all, in this moment of racial reckoning, to pretend anti-Semitism isn't a pressing and current problem is to lose our moral authority to fight other forms of racism.
In a recent poignant piece condemning anti-Semitic comments made by a few African-American athletes and celebrities, former professional basketball player Kareem Abdul-Jabaar put it succinctly: "If we're going to be outraged by injustice, let's be outraged by injustice against anyone." Amen.
Publication date: July 30, 2020
Photo courtesy: ©Getty Images/Stephanie Zieber
The views expressed in this commentary do not necessarily reflect those of Christian Headlines.
---
BreakPoint is a program of the Colson Center for Christian Worldview. BreakPoint commentaries offer incisive content people can't find anywhere else; content that cuts through the fog of relativism and the news cycle with truth and compassion. Founded by Chuck Colson (1931 – 2012) in 1991 as a daily radio broadcast, BreakPoint provides a Christian perspective on today's news and trends. Today, you can get it in written and a variety of audio formats: on the web, the radio, or your favorite podcast app on the go.
John Stonestreet is President of the Colson Center for Christian Worldview, and radio host of BreakPoint, a daily national radio program providing thought-provoking commentaries on current events and life issues from a biblical worldview. John holds degrees from Trinity Evangelical Divinity School (IL) and Bryan College (TN), and is the co-author of Making Sense of Your World: A Biblical Worldview.
---
---