Michael Foust
| ChristianHeadlines.com Contributor
| Updated: Aug 11, 2022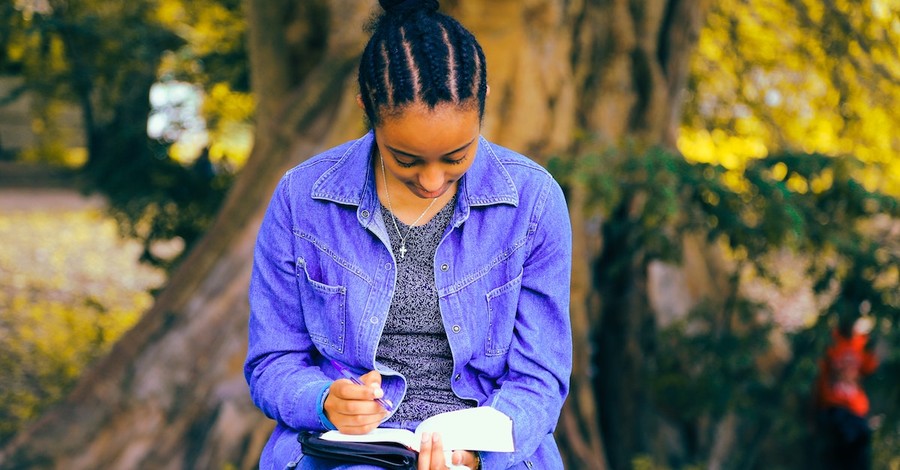 American young adults in their late teens and early twenties report having the most stress of any age demographic, yet those who regularly read the Bible and apply it to their lives are far less stressed than those who don't, according to new research.
The findings, part of the American Bible Society's State of the Bible report for 2022, found that Generation Z – those born between 1997 and 2012 – face "higher levels of stress than older generations."
Researchers used a set of 10 questions that involved such stress-related feelings as sleeplessness, loneliness and a sense of hopelessness.
Members of Generation Z scored a 14.9 on the stress scale, edging Millennials (12 – those born between 1981 and 1996) and more than doubling that of Boomers (6.6 – those born between 1946 and 1964). The score used a 40-point system.
"While this is not a clinical study, the symptom-based self-reporting mirrors the screening methods used in mental health contexts," the report said.
Using the same scale, researchers determined that 35 percent of Generation Z females and 31 percent of Generation Z males have "high anxiety." Both percentages are significantly higher than the national average (18 percent) and also higher than every age group.
"Much has been written about the social and emotional pressures in modern society on young people in general – and especially young women," the report said. "Social media makes constant demands. There's competition for grades and jobs. Sexual permissiveness raises issues of personal worth. The planet may be falling apart."
A 2021 Surgeon General's advisory said that children, teens and young adults have faced "unprecedented challenges" during the pandemic.
"The COVID-19 pandemic has dramatically changed their world, including how they attend school, interact with friends, and receive health care," the report said. "... They and their family may have lost access to mental health care, social services, income, food, or housing. They may have had COVID-19 themselves, suffered from long COVID symptoms, or lost a loved one to the disease."
But there's hope in Scripture, the report said. Members of Generation Z who read the Bible regularly and apply it to their lives report finding greater meaning and purpose in life and report having lower levels of mental health problems, the report said. The report calls people who regularly read the Bible "Scripture Engaged."
"People who read the Bible regularly and apply it to their lives report fewer symptoms of stress, anxiety, or depression," the report said. "This is true throughout the survey data, and especially among Gen Z women. As high as the anxiety and depression levels are for Gen Z women, they're even higher when these women are Bible Disengaged. The stats for Scripture Engaged men and women in Generation Z show normal levels of anxiety and depression symptoms."
When Generation Z adults engage in Scripture, "they overcome the downward trend of their generation," the report said.
"We do not want to imply that picking up a Bible will instantly cure a person's mental health issues and make them thrive in every aspect of existence," the report said. "Scripture engagement is a way of life, in which people meet with God regularly and recast their thoughts and activities in response to God's guidance. According to our data, this ongoing interaction is associated with mental health and human flourishing."
Related:
40 Percent of Generation Z Believes Jesus Sinned: State of the Bible Survey
Photo courtesy: ©Gift Habeshaw/Unsplash
---
Michael Foust has covered the intersection of faith and news for 20 years. His stories have appeared in Baptist Press, Christianity Today, The Christian Post, the Leaf-Chronicle, the Toronto Star and the Knoxville News-Sentinel.
---
---