Jonathan Feldstein
| Inspiration from Zion Host
| Thursday, May 11, 2023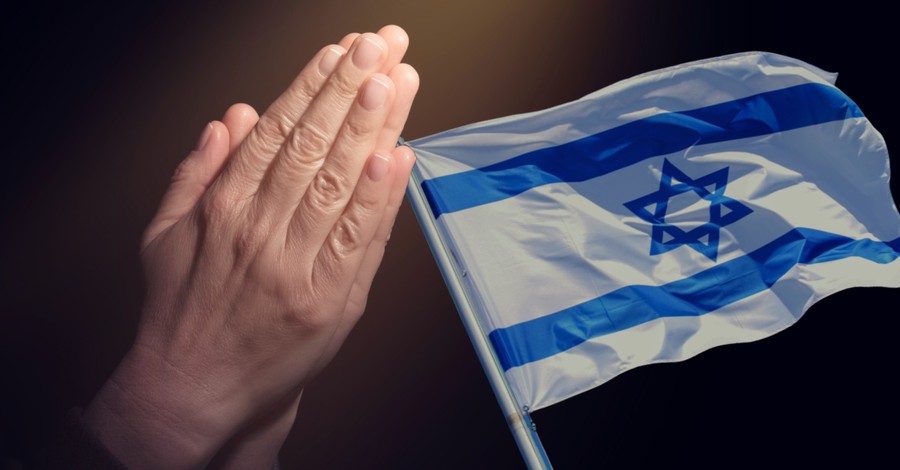 There's an incredible global phenomenon taking place with millions of Christians fasting and praying for Israel this month. While the phenomenon of Christians praying for Israel is not new, this may be the first time that there has been a formal, organized effort to garner Christian support for Israel, all at the same time, over a period of three weeks.
Known as the Isaiah 62 Fast, the effort has been spearheaded by Pastor Mike Bickel. It comes at a time that is monumental historically, with Israel celebrating its 75th anniversary of independence and the 56th anniversary of the reunification of Jerusalem. Jews celebrate Shavuot, the Biblical festival during which Moses brought, and the Jewish people received, the Law, which Christians know and celebrate as Pentecost. It's a redemptive season.
It also comes at a time when Israel continues to experience violence and terror, causing the harm and murder of many citizens and even one tourist from Italy. Amid these prayers, Islamic Jihad terrorists in Gaza have fired more than 500 rockets at Israeli communities, putting millions in their crosshairs, canceling public events and celebrations and creating fear, stress, and trauma. (As of this writing, it has neither escalated to a ground operation nor has there been a cease-fire, and we pray that the wanton and evil terrorist fire will cease and God will change their hearts.)
It also comes at a time when Israel has also been engaged in domestic political strife and division, the level of which is something that Israelis have not experienced in many years, if ever.
While the economy remains strong and tourism has largely rebounded since the pandemic, Israel is also experiencing increases in prices on basic staples, housing, energy and other items that stretch the hard-earned shekel of millions.
Outside Israel's borders, its enemies in Iran, who make no secret of its goal to annihilate Israel, are churning away at their centrifuges and arming themselves with long-range rockets and other weapons that put all of Israel at risk and pose an existential threat. Islamic terrorists in Lebanon and Syria have an estimated 150,000 long-range missiles that can strike all of Israel.
This all comes shortly after Israel was ranked the fourth happiest nation in the world, something that, if you read the challenges that we face above, it's hard to comprehend, but it is the reality. Israelis are happy because our lives have a purpose and destiny. We don't just exist and live for the next day, but rather exist because of our past, because of God's promises and covenant, with all the promises and responsibilities that entails, and mindful of our destiny.
When speaking with Christian friends around the globe and being interviewed by various Christian media about the significance of the Isaiah 62 Fast, one common theme that recurred in these conversations is a sense that while Christians genuinely love and support Israel and their prayers for Israel are heartfelt and sincere, most Christians have little to no deep connection to Israel or with average Israelis. They may truly love us, but they don't know us.
They don't know about these basic challenges and other facets of life, from sending our children to the military, economic issues that make making ends meet sometimes a challenge, or the issues that threaten to divide us, and more.
And they don't experience our joy and pride in having built the incredible society that we have over the past 75 years. Sometimes it is a necessary blessing to have Christian friends to remind us of that because we are caught up in the day-to-day realities of living in the Land and not contemplating the significance or bigger picture all the time.
So, when Christians around the world unite in prayer for our country and our people, it is indeed remarkable, miraculous, and something for which we are grateful. That is why the Genesis 123 Foundation launched a complementary initiative to help Christians praying for Israel focus on the prayer points that are needed the most. Dozens of Jews and Christians in the Land have already joined us in important conversations about why that's important and what to pray for. Each video is being shared on its Facebook page and YouTube channel, and praying that these will be shared widely to focus and motivate the millions praying for Israel daily.
When you watch, follow and share these, you will be inspired by how everyone acknowledges the significance of this global effort. You will also note the wide range of thoughts about what one should be praying for. Some of the prayer points are intuitive, and some of them are innovative, but all of them are important and inspiring. These include an in-depth view of what praying for the peace of Jerusalem means; for Israel to continue to be a light unto the nations and blessing to the families of the world; for true friendship between Jews and Christians; to pray for what's important to the Jewish people: what makes our hearts sing and what breaks our hearts; to turn the hatred by our enemies into hearts of love; to protect the Land of Israel, its citizens, and the soldiers; that the Jewish people should be more united and cohesive. Basically, we're looking to flood God's inbox with prayers from those who are devoted to Him to preserve the well-being, safety, and Biblical destiny of Israel and the Jewish people.
The Genesis 123 Foundation is urging Christians around the world to take a few minutes each day and watch a different video before praying in order to focus and engage your prayers on the things for which Israel needs your prayers the most.
The views expressed in this commentary do not necessarily reflect those of Christian Headlines.
Photo courtesy: ©Getty Images/Olegda88, Getty Images/Photoman, SWN design
---
Jonathan Feldstein was born and educated in the U.S. and immigrated to Israel in 2004. He is married and the father of six. Throughout his life and career, he has been blessed by the calling to fellowship with Christian supporters of Israel and shares experiences of living as an Orthodox Jew in Israel. He writes regularly for a variety of prominent Christian and conservative websites and is the host of Inspiration from Zion, a popular webinar series and podcast. He can be reached at [email protected].
---
---