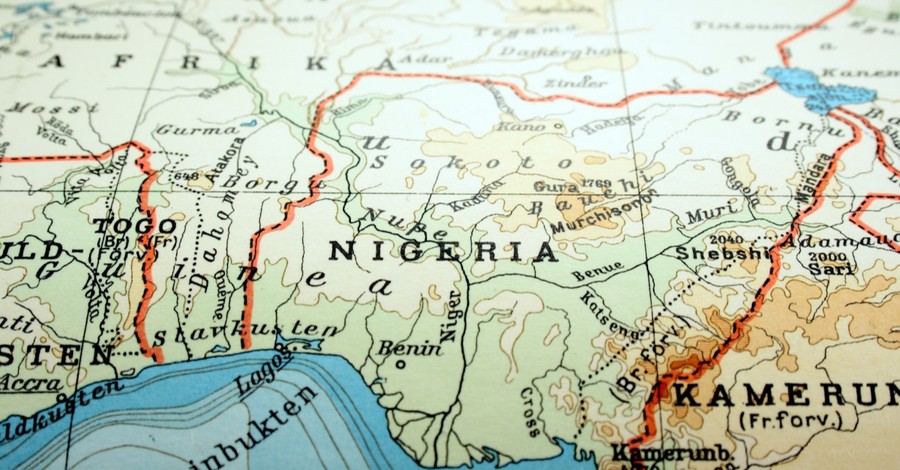 JOS, Nigeria (Morning Star News) – Muslim Fulani herdsmen on Wednesday and Thursday (April 22-23) killed two people, kidnapped another and burned down a church building that included the pastor's home in attacks on predominantly Christian areas in north-central Nigeria, sources said.
Two people were also wounded in the attacks in southern Kaduna state that burned 25 houses, said Luka Binniyat, spokesman for the Southern Kaduna People's Union (SOKAPU), an umbrella body uniting predominantly Christian ethnic groups in the region.
"This and many other savageries on our communities in recent times affirm the fear that, for our vulnerable communities, the danger posed to our existence and well-being by the coronavirus pandemic is less grim than the perennial murderous acts of armed herdsmen," Binniyat said in a press statement.
Fulani herdsmen attacks on Wednesday (April 22) in Atang village, near Gidan Waya in Godogodo chiefdom of Jema'a County, began with gunshots at about 10 p.m., he said.
"After the pandemonium, it was discovered that the invaders had kidnapped Mr. Emmanuel Iliya Atang, son of the chief of Godogodo chiefdom," Binniyat said. "Emmanuel, 47, is married with two children."
The abductors have asked for 30 million naira (US$76,565) in ransom, he said.
On Thursday (April 23), armed herdsmen attacked Kujeni village in Kajuru County, killing Geoffrey Zakka, 25, he said.
"One woman and a child were injured, and more than 25 houses burnt down," Binniyat said. "The ECWA [Evangelical Church Winning All] church in the town and its pastorium were also razed down completely."
On the same day in Kajuru County's Makyali village, herdsmen killed 42-year-old Thomas Micah on his farm, he said. Micah is survived by his wife and seven children.
Prior herdsmen attacks occurred on April 19 in Awake village, Kachia County, where Fulani terrorists killed Lami Adamu and her child and injured one other person, he said. On the night of April 16 in Ungwan Maigero, Kachia County, Fulani herdsmen killed two people, he said.
Another unidentified person and a Nigerian army soldier were killed on Friday (April 24) in predominantly Christian Akwunakwo village, near Gwagwada in Chikun County, he said.
In Mararanban Afogo village, herdsmen on March 22 opened fire on ethnic Adara hunters and killed Michael Yahaya, he added. The Fulanis attacked Bakira-Maro village on March 25 at 11 p.m., killing 12-year-old Beniah Daniel, 43-year-old father of three Ishaku Apiletuwe and Rita Atiteh, 33. Severely wounded were Helen Jonathan, 22, and Ashuli Jacob, Binniyat said.
"Four persons from Tantatu village near Kajuru town, who were on a fishing expedition at a remote river, were attacked by armed Fulani and are still missing," he said.
In addition, herdsmen have kidnapped five people from Farin Gada village, Chikun County, most recently a woman, her three children and a neighbor, he said.
Attacks in Benue State
In Benue state, Muslim Fulani herdsmen attacks last week left one Christian dead, three kidnapped and eight others injured, sources said.
In Guma County, herdsmen attacked Tse Vanbe village the afternoon of April 20, area resident Stephen Aandoka said.
"A Christian farmer, Titus Nyitar, was shot to death, and his head was cut off," Aandoka told Morning Star News by text message. "The farmer was working on his farm when he was killed by the herdsmen."
They proceeded to the village to burn down houses and kidnapped three villagers, he said.
"Villagers who survived the attacks are now taking refuge in the town of Daudu," Aandoka said.
Jonah Tyoyuha, another resident of the area, said herdsmen also attacked Chongu Gugor, Tse Gishe and Mande Gem villages in Guma County on April 20.
"The Fulani cattlemen attacked Chongu Gugor village around 2:30 p.m. on Monday, destroying houses and shooting villagers," Tyoyuha said. "At Tse Gishe village, the Fulani herdsmen shot at villagers and injured many of them, destroying their houses too."
Eight villagers were wounded in shootings at Mande Gem village, he said.
"A woman and her baby were kidnapped there, but they were later rescued by security personnel," Tyoyuha said. "Those injured in the attacks are now being treated at two hospitals in Daudu and Gbajimba towns."
Paul Hemba, special adviser to the Benue government on security matters, confirmed the attacks.
"It is true that attacks were carried out by Fulani herdsmen on some communities in Benue state," he told Morning Star News. "We are making efforts to assist those that have been displaced from these communities."
On Jan. 30 Christian Solidarity International (CSI) issued a genocide warning for Nigeria, calling on the Permanent Member of the United Nations Security Council to take action. CSI issued the call in response to "a rising tide of violence directed against Nigerian Christians and others classified as 'infidels' by Islamist militants in the country's north and middle belt regions.'"
Nigeria ranked 12th on Open Doors' 2020 World Watch List of countries where Christians suffer the most persecution but second in the number of Christians killed for their faith, behind Pakistan.
If you would like to help persecuted Christians, visit http://morningstarnews.org/resources/aid-agencies/ for a list of organizations that can orient you on how to get involved.
If you or your organization would like to help enable Morning Star News to continue raising awareness of persecuted Christians worldwide with original-content reporting, please consider collaborating at https://morningstarnews.org/donate/?
Article originally published by Religion News Service. Used with permission.
Photo courtesy: ©Getty Images/Pontuse
---
---