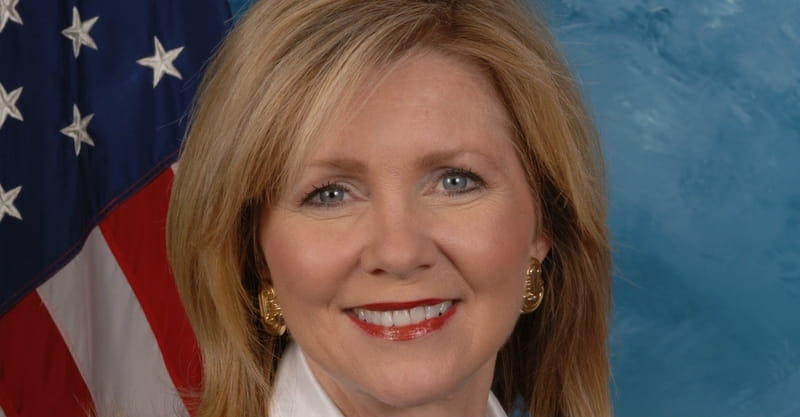 ---
Twitter has reportedly pulled a campaign ad off its platform that spoke about Planned Parenthood negatively.
The Federalist reports that the piece of objectionable content was a campaign ad video for Republican Marsha Blackburn, who is running to replace Tennessee Sen. Bob Corker.
In the video, Blackburn states, "I fought Planned Parenthood and we stopped the sale of baby body parts. Thank God."
A representative from Twitter reportedly told Blackburn's campaign that the statement was "deemed an inflammatory statement that is likely to evoke a strong negative reaction."
Writing for The Federalist, David Harsanyi points out what is so concerning about Twitter's censorship of this ad: there seems to be a double standard since pro-Planned Parenthood statements have not been censored.
Harsanyi also notes, however, that Twitter's banning of Blackburn's campaign ad will likely help her campaign in the end by drawing more attention to it.
You can watch the ad here and decide for yourself what you think about Blackburn's statement regarding Planned Parenthood.
.@Twitter shut down our video ad, claiming it's "inflammatory" & "negative." Join me in standing up to Silicon Valley → RETWEET our message! pic.twitter.com/K3w4AMgW6i

— Marsha Blackburn (@VoteMarsha) October 9, 2017
Photo courtesy: Wikimedia Commons
Publication date: October 10, 2017
Veronica Neffinger wrote her first poem at age seven and went on to study English in college, focusing on 18th century literature. When she is not listening to baseball games, enjoying the outdoors, or reading, she can be found mostly in Richmond, VA writing primarily about nature, nostalgia, faith, family, and Jane Austen.