Kayla Koslosky
| ChristianHeadlines.com Editor
| Tuesday, September 18, 2018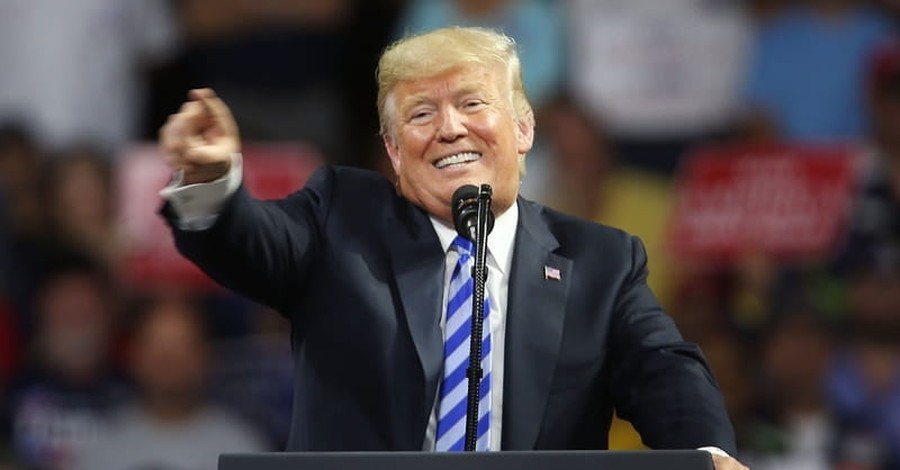 The Trump administration is proposing a reduction to the refugee admittance cap for the 2019 fiscal year.
In 2018, the U.S. had its lowest ever refugee admittance cap at 45,000 people, but for the 2019 fiscal year, the Trump administration is proposing a cut by 15,000, allowing for 30,000 refugees to potentially be admitted. According to Secretary of State Mike Pompeo, this would be the lowest ever cap in the refugee admissions program's 43-year history.
Reportedly, Pompeo maintains that the U.S. is still the most generous nation to refugees, regardless of the admittance cap. 
Nonetheless, the proposal was met with opposition, some refugee resettlement agencies and human rights groups, calling it "appalling," "an affront to American communities," and "a shameful abdication of our humanity in the face of the worst refugee crisis in history."
According to the United Nations, there are more than 68 million displaced people, including more than 25 million refugees worldwide. 
As of last Friday, the U.S. has admitted 20,825 refugees which is the second lowest number of refugees admitted since the program's beginning, second only to 1977, ABC News reports.
In the 2017 fiscal year, 53,716 refugees were admitted into the U.S. The 2017 fiscal year was split between the Obama and Trump administrations.
Obama had set an initial cap of 110,000 refugees, which was reduced to 50,000 once Trump took office.
The administration must now consult with Congress before the start of the fiscal year on October 1, to make a final decision on the reduction.
"This year's proposed refugee ceiling must be considered in the context of the many other forms of protection and assistance offered by the United States," Pompeo said during a briefing on Monday. "Some would categorize the refugee ceiling as the sole barometer of America's commitment to vulnerable people around the world. This would be wrong."
Pompeo noted the billions of dollars in aid America gives out each year. He went on to compare the new refugee limitation to the new 280,000-person cap on asylum seekers that the U.S. will process in the 2018 fiscal year. 
ABC News reports that there are more than 800,000 asylum seekers in the U.S. whose cases have not been adjudicated. Pompeo said that by limiting the number of refugees the government could direct resources from refugee admissions to fixing the asylum backlog.
To distinguish the difference between refugees and asylum seekers, refugees are vetted and granted admission while abroad, whereas asylum seekers must first enter the country and then request asylum to stay.
The Trump administration says they want to take care of those who are already here before admitting new people into the country, "in consideration of both U.S. national security interests and the urgent need to restore integrity to our overwhelmed asylum system."
Photo courtesy: Getty Images/Spencer Platt/Staff
---
---