Kayla Koslosky
| ChristianHeadlines.com Editor
| Thursday, November 29, 2018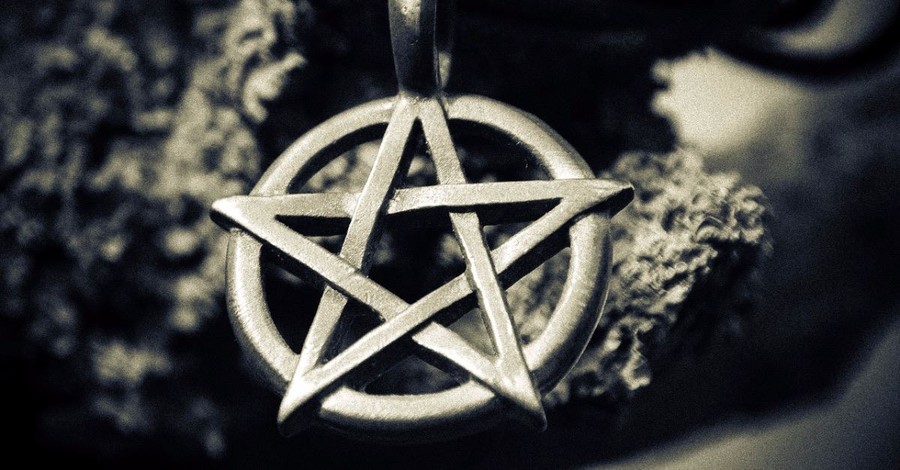 Satanists from the San Francisco Bay area are angry that their handmade satanic Christmas ornaments are being stolen off of their tree.
In the California Bay Area, hundreds of decorated Christmas trees stand in a local park for this year's Christmas in the Park event.  Each tree in the park is sponsored by a different group, and this year, one of the trees is being sponsored by Satanic Bay Area. 
According to ABC7 News, the organization made around 140 handmade ornaments featuring pentagraphs and upside-down crosses for the tree. The group is quickly running out of ornaments as many of them have already gone missing. The organization is claiming that the ornaments are intentionally being stolen off their tree. 
In a press release posted to the groups Facebook page, member Daniel Walker wrote, "We're fairly certain that people are taking [the ornaments] out of admiration rather than antagonism. But we're running out so fast that we're issuing this plea for light-fingered admirers to stop."
According to the press release, last year The Satanic Temple had a similar experience when someone stole their goat-headed tree topper off of their Christmas in the Park tree. 
While the Satanic Bay Area group claims that they are participating in the event to show people that Satanic groups "are part of their local communities too," many are skeptical over the group's participation.
Rory Fry, a visitor of Christmas in the Park told ABC7 News he was surprised nothing more was done to the tree. He said, "It's kind of ironic there's a Satanic Christmas tree, just in general. I'm surprised more hasn't happened to it."
Filipa Barreiros, another visitor of the Christmas display, told ABC7 News, "I think it's not correct to put that here. Especially that they've accepted to have that tree here."
According to Christmas in the Park officials, ornament theft is not an uncommon occurrence during the event. Still, this did not stop the Satanic Bay Area group from leaving a warning to park visitors. 
The group ended their press release saying, "If this keeps up, we might have to put some kind of curse on the new ones – or maybe just stick something gross on the backside, we haven't decided yet."
Photo courtesy: Pixabay/LunarSeaArt
---
---