Amanda Casanova
| ChristianHeadlines.com Contributor
| Tuesday, May 28, 2019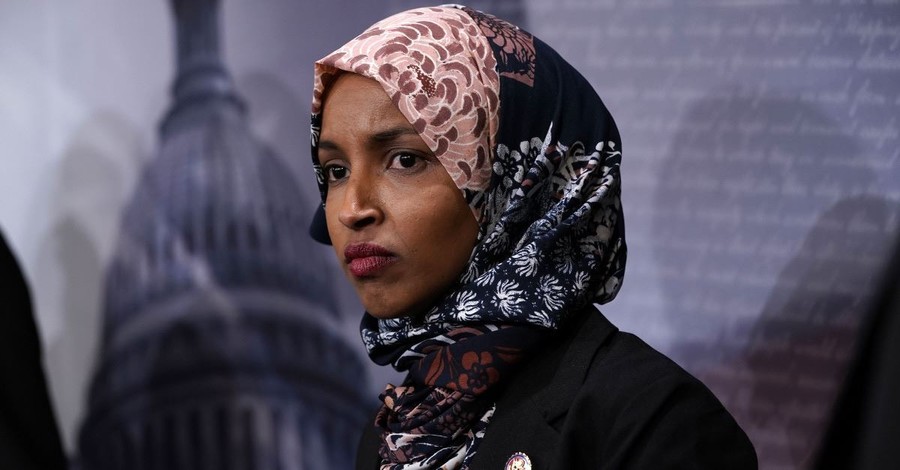 Rep. Ilhan Omar told the House Thursday that pro-life activists do not care about children's lives.
According to Life Site News, the democratic representative from Minnesota was responding to Alabama's new abortion ban, which makes abortion illegal after six weeks, and another abortion ban in Georgia.
"Religious fundamentalists are currently trying to manipulate state laws in order to impose their beliefs on an entire society, all with complete disregard for voices and the rights of American women," she said. "The recent efforts like those in Alabama, in Georgia, are only the latest in a long history of efforts to, to punish us when we don't conform to their attempts to control us."
Omar added that if the "religious right" cared about children, they would also be concerned about "the children that are being detained and those that are dying in camps across our borders. Or the children who are languishing in hunger and facing homelessness."
"I am frustrated every single time I hear people speaking about their faith, and pushing that onto other people, because we know, those so-called religious politicians, when it comes to their life, their choices, they want to talk about freedom," Omar declared. "But when it comes to other people's lives and other people's choices, they want to talk about religion."
Earlier this month, Alabama Gov. Kay Ivey signed the abortion bill into law, making nearly all abortions in the state illegal unless the mother's health is at risk. There are no exceptions under the Alabama law for rape or incest.
"Efforts like those in Alabama and Georgia are only the latest in a long history of efforts to criminalize women for simply existing, to punish us when we don't conform to their attempts to control us," the congresswoman said, calling the law "unjust" and "dangerous."
Photo courtesy: Getty Images/Alex Wong/Staff
---
---