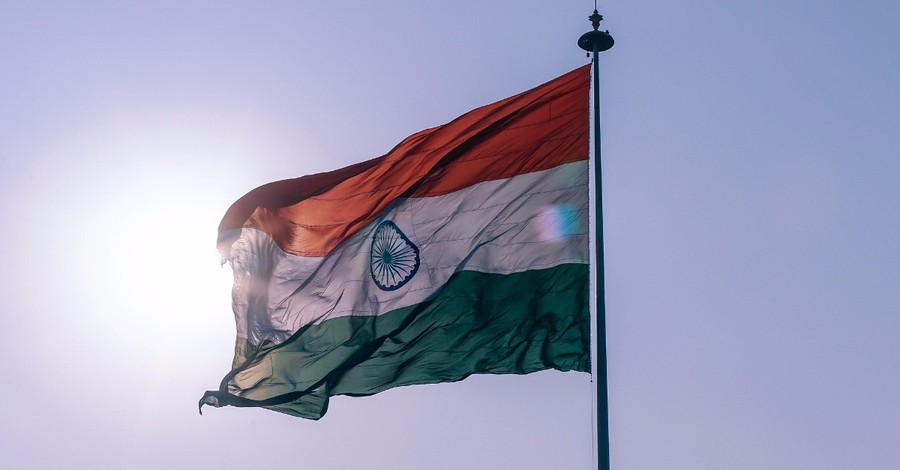 NEW DELHI, June 12, 2023 (Morning Star News) – A surge of ethnic violence with a growing religious component in northeastern India led to the killing on Friday (June 9) of a woman in her church building and two other Christians, sources said.
The attack by ethnic Meitei with automatic rifles in Manipur state's Khoken village, on the boundary between Kangpokpi and Imphal West districts, killed the ethnic Kuki Christian woman in her 60s, Domkhohoi Haokip, as she prayed, according to the Indigenous Tribal Leaders' Forum (ITLF).
"They have no regard for women and children," Ginza Vualzong, spokesperson for the ITLF, told Morning Star News. "A woman was killed inside the church while she was praying, that's how merciless they are."
Two other ethnic Kuki Christians, Jangpao Touthang and Khaimang Guite, were killed in the attack in which the armed Meitei arrived in the vehicles and uniforms of the Indian army, according to an ITLF press statement. Local people initially thought they were government soldiers combing the area to maintain order. The use of army uniforms and vehicles by the Meitei militants raised questions about how they obtained them and potential involvement of outside forces in the conflict.
Two other Kuki Christian villagers, identified as Thongneh and Thangkhojang, were reportedly wounded in the assault, according to the ITLF.
Long-simmering conflict between the Kuki and the majority ethnic Meitei boiled over when the Manipur High Court on April 19 directed the state government to consider a Meitei demand for Scheduled Tribe status, which would grant them the same privileges that minority tribes such as the Kukis have.
Scheduled Tribe status gives indigenous groups recognized as historically marginalized access to reserved political seats, affirmative action and development programs. The Meitei, which make up 53 percent of population of Manipur state, have not been eligible for such benefits.
The April 19 directive sparked protests on May 3 by thousands opposed to Scheduled Tribes status for the Meitei, and though they were largely peaceful, incidents of arson, vandalism, and confrontations were reported in at least two places. By May 20, retaliatory attacks and clashes had resulted in the deaths of more than 70 people and displaced at least 65,000 others, mainly Kukis, according to unofficial figures.
The Meitei are predominantly Hindu, and tensions with the Kukis have been aggravated by the alleged involvement of Hindu nationalist organizations, according to political commentators. They believe the Hindu nationalist Rashtriya Swayamsevak Sangh (RSS) and its political arm, the Bharatiya Janata Party (BJP), have utilized the Meitei community to advance their agenda in the region.
A commentator with area newspaper The Hills Times stated on May 11, "If the sources are to be relied on, the RSS is on the mission to expand its base. It has been using the Meiteis to accomplish its task. Obviously, it is not against Meiteis expanding their residential areas. This would help the RSS to checkmate the expansion of the Christian missionaries in the region."
A Kuki pastor from Manipur who moved to Delhi last year said the way violence has unfolded suggests the influence of Hindu extremist groups.
"The mobs after burning churches were hoisting their flag on the top of the churches," Pastor L. Kamzamang told Morning Star News. "It is like they were trying to portray that they have conquered the church – the religious sacred place of our worship."
Hindu extremists have enticed Kuki tribal leaders by offering them various privileges, and they have tried to inculcate Meitei Hindus with Hindu nationalist philosophy, he said.
"The strangest thing is that they burned the churches even before they killed people," Pastor Kamzamang said. "This to me has a strong religious aspect, and we can see the plan that's being developed by burning church after church."
At least 317 church buildings have been destroyed in the violence since May 3, according to local sources. The unrest has claimed more than 160 lives in the state, according to unofficial estimates, with official figures on June 2 putting the figure at 98 dead and 310 people injured; a disproportionate number were Christian tribal people, local sources said.
Among those killed were three Christians burned alive inside an ambulance by a Meitei mob on June 4. In Imphal West's Iroisemba area, Meena Hangsing and her 7-year-old boy, Tonsing Hangsing, were reportedly rushing to a hospital, accompanied by a Meitei Christian neighbor, Lydia Lourembam, after he had been struck by a fragment from a stray bullet fired amid the ethnic conflict.
The boy's mother, a Meitei Christian married to a Kuki Christian, also suffered a hand wound from the gunfire. As their ambulance with police escort made its way through Iroisemba, a mob of hundreds reportedly surrounded the vehicle.
Estimated at about 2,000 people, the mob reportedly claimed that the ambulance had previously been used to transport Kuki militants who had later attacked police. Though the mother and neighbor were Meitei, the mob, blinded by rage, engulfed the ambulance in flames, according to local media reports.
ITLF spokesperson Vualzong said he suspected they were killed because they were Christians.
"The mother was a Meitei, and still she was burned to ashes," Vualzong told Morning Star News. "She spoke the same language, so the Meitei mob that was burning them knew she was a Meitei. They killed them probably because they were Christian Meiteis and thus did not spare them."
Response to Attack
The ITLF issued a strong condemnation of the horrific attack, urging the federal government to take swift action to ensure that the perpetrators are apprehended and prosecuted. The group stated that the assault was yet another example of Meitei militants, separatist mobs, Hindu extremist groups such as Arambai Tenggol and Meitei Leepun, and the Meitei-centric state government undermining peace efforts.
Pastor Kamzamang said the violence in Manipur has deep psychological impact on area Christians.
"A church for us is not just a place of worship but also a place of refuge," he told Morning Star News. "And now that they have torn down the churches and burned them, where do the people run to?"
The assailants systematically targeted Kuki homes and churches in an effort to deprive them of their sense of belonging identity, he said.
"This will affect our morale and crush our spirit, and that is what they want to do," he said. "I would call this violence more of a religious one than a political one."
The hostile tone of the National Democratic Alliance government, led by the Hindu nationalist Bharatiya Janata Party, against non-Hindus, has emboldened Hindu extremists in several parts of the country to attack Christians since Prime Minister Narendra Modi took power in May 2014, religious rights advocates say.
India ranked 11th on Christian support organization Open Doors' 2023 World Watch List of the countries where it is most difficult to be a Christian. The country was 31st in 2013, but its position worsened after Modi came to power.
If you would like to help persecuted Christians, visit https://morningstarnews.org/resources/aid-agencies/ for a list of organizations that can orient you on how to get involved.
If you or your organization would like to help enable Morning Star News to continue raising awareness of persecuted Christians worldwide with original-content reporting, please consider collaborating at https://morningstarnews.org/donate/?
Article originally published by Morning Star News. Used with permission.
Photo courtesy: Pexels/Pixabay
---
---