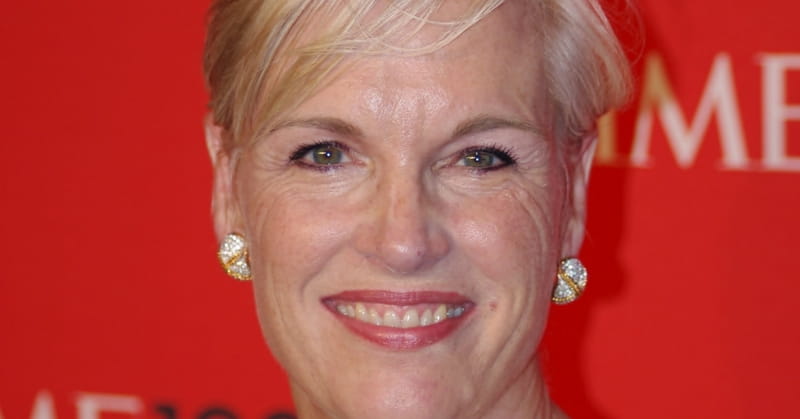 ---
Planned Parenthood turned down an offer from President Donald Trump that would have allowed the organization to continue receiving taxpayer funding in exchange for stopping abortions.
But Planned Parenthood CEO Cecile Richards wrote in an email to supporters that Trump had "bullied" them.
"Planned Parenthood doesn't respond to bullying," she said. "President Trump's offer to not 'defund' Planned Parenthood health centers if we turn our backs on people seeking abortion is obscene and insulting. It's also a sign that he knows just how unpopular it would be to block millions of people on Medicaid from getting the care they need from the providers they choose and trust."
Richards went on to say they would not be making any "deals."
"In this moment, our inclusive mission — care, no matter what — is more important than it's ever been. And we need you to help deliver on that promise," she said.
"The bill to repeal the Affordable Care Act and cut Planned Parenthood patients off from care is a disaster."
Trump had said during his presidential campaign that he would offer Planned Parenthood taxpayer dollars if they stopped doing abortions.
"As I said throughout the campaign, I am pro-life and I am deeply committed to investing in women's health and plan to significantly increase federal funding in support of nonabortion services such as cancer screenings," he told The New York Times.
But Planned Parenthood rejected the offer.
"Offering money to Planned Parenthood to abandon our patients and our values is not a deal that we will ever accept," said Dawn Laguens, the executive vice president of the Planned Parenthood Federation of America. "Providing critical health care services for millions of American women is nonnegotiable."
Photo courtesy: Wikimedia Commons
Publication date: March 14, 2017
---
Amanda Casanova is a writer living in Dallas, Texas. She has covered news for ChristianHeadlines.com since 2014. She has also contributed to The Houston Chronicle, U.S. News and World Report and IBelieve.com. She blogs at The Migraine Runner.