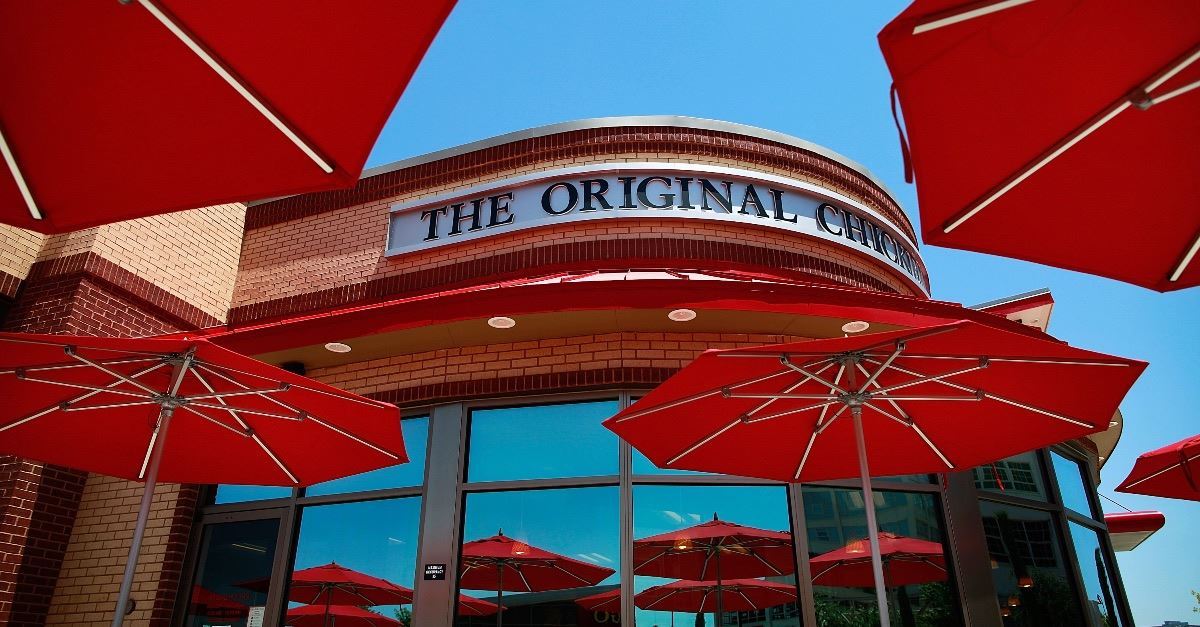 ---
"I want you to know that Montanans don't discriminate against others based on religious affiliation," Montana's Attorney General Tim Fox wrote in a letter to Chick-fil-A CEO Dan Cathy on Monday.
According to Fox News, in the letter posted to Facebook, Fox, who is running for Montana governor for 2020, wrote a letter to Cathy asking him to consider opening more Chick-fil-A stores across the Treasure State. 
Fox wrote, "While we have plenty of wonderful dining options here in the Treasure State, one is particularly hard to find: Chick-fil-A." Fox notes that of the 2,100 Chick-fil-A restaurants across America, Montana is only home to one, and he would like that to change. 
Fox continued, "While your company faces a barrage of unnecessary criticism from places like San Antonio, TX and Buffalo, NY, I want you to know that Montanans don't discriminate against others based on religious affiliation."
"That's why I'd like to extend Chick-fil-A an invitation to expand its operations in Big Sky Country," Fox added. 
Fox also pointed out that he finds it inappropriate that other politicians use Chick-fil-A "to evoke division and outrage."
In recent months Chick-fil-A has been under fire for its "legacy of anti-LGBTQ behavior." 
As Christian Headlines previously reported, last month San Antonio City Council agreed to exclude Chick-fil-A from its airport's food court. City councilman Roberto Treviño said that the council did not find Chick-fil-A to be compassionate toward the LGBT community saying, "we do not have room in our public facilities for a business with a legacy of anti-LGBTQ behavior."
Buffalo Niagara International Airport in New York also chose to exclude Chick-fil-A from their food court citing the fast food restaurant's donations to the Fellowship of Christian Athletes, the Paul Anderson Youth Home and the Salvation Army – organizations deemed to be anti-LGBT – as one reason they would not support Chick-fil-A.
Related:
Chick-fil-A Banned from Airport for Its 'Legacy of Anti-LGBTQ Behavior'
Airports Banning Chick-fil-A Are 'Anti-Christian,' Columnist Says
A 2nd U.S. Airport Bans Chick-fil-A for Spreading 'Hate and Discrimination'
San Jose City Council Unanimously Votes to Fly LGBT Flags Outside of New Chick-fil-A Location
Photo courtesy: Getty Images/Tom Pennington/Stringer
---
Kayla Koslosky has been the Editor of ChristianHeadlines.com since 2018. She has B.A. degrees in English and History and previously wrote for and was the managing editor of the Yellow Jacket newspaper. She has written on her blog since 2012 and has also contributed to IBelieve.com and Crosswalk.com.