Amanda Casanova
| ChristianHeadlines.com Contributor
| Monday, January 20, 2020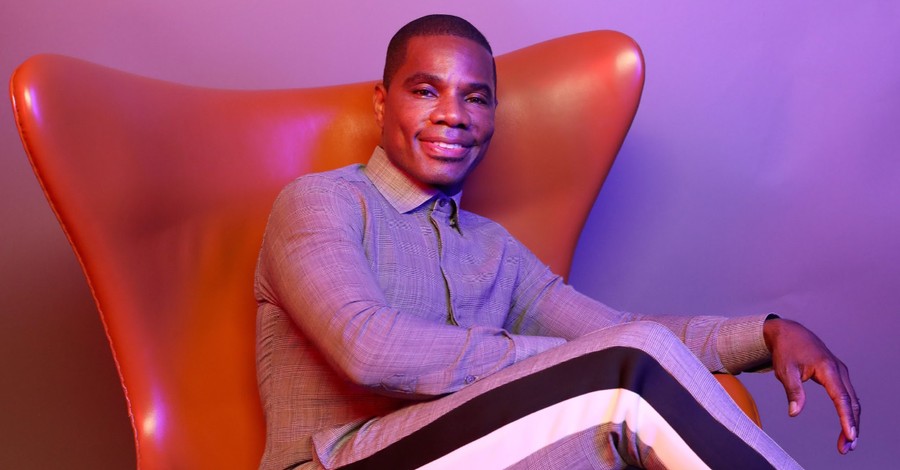 ---
Kirk Franklin is opening up about his struggle with anxiety and depression in 2019 after what he called a "high amount of loss" in his life.
According to The Christian Post, Franklin posted a video detailing his struggles on his Instagram Friday.
"[In] 2019, I experienced a high amount of loss in my life. I went to more funerals in 2019 than I've ever been to in my life. I went to the funerals of friends, the funerals of people's parents and the funeral of people's kids and it was a lot," he said in the video.
In recent months, Franklin helped support Tony Evans, who lost his wife to cancer in December. Franklin also supported fellow Christian music artist TobyMac, whose 21-year-old son unexpectedly died in October.
"It just really brought a lot of anxiety. To me, I really struggle with a lot of anxiety and really got into a funk that I couldn't really get out of. [It was] this just really dark funk, that I was in, depression, battling it. Not only that, just the anx (sic) that death can bring to you also is this anxiety about the future. It's a fear of who's next, what's next?" Franklin added.
The 49-year-old then noted that he has reached out to his therapist.
"I was just talking to him (his therapist) about being very anxious and very consumed with fear and worry and just the struggle with it all. He said, 'When I begin to live a life of gratitude, more gratitude then I will begin to be more selfless because fear is rooted in self," Franklin recalled.
"Think about it, when you start a fearful conversation it's 'What about me? What's going to happen to me? How am I going to pay my bills? How am I going to make it? They're going to hurt me, I'm going to get sick, I'm going to lose this'... Everything starts with I, it's very self-focused," he said.
Franklin noted that along with his therapist, a recent trip to the Dominican Republic significantly helped him realize how "grateful" he should be for the life he has. While in the Dominican Republic, Franklin recalled witnessing 7 or more people sleeping in one bed without electricity or windows. He also touched on the rampant sex-trafficking crisis that has plagued many kids in the country causing wide-spread fear among young people.
"So if we can begin to live a life of gratitude, always giving thanks even when things are dark – they could be darker … I promise you, it can be worse. So, live a life of gratitude, then you will begin to be more selfless, give God thanks for what He has already done," he urged.
Photo courtesy: ©Getty Images/Bennett Raglin/Stringer
---
Amanda Casanova is a writer living in Dallas, Texas. She has covered news for ChristianHeadlines.com since 2014. She has also contributed to The Houston Chronicle, U.S. News and World Report and IBelieve.com. She blogs at The Migraine Runner.