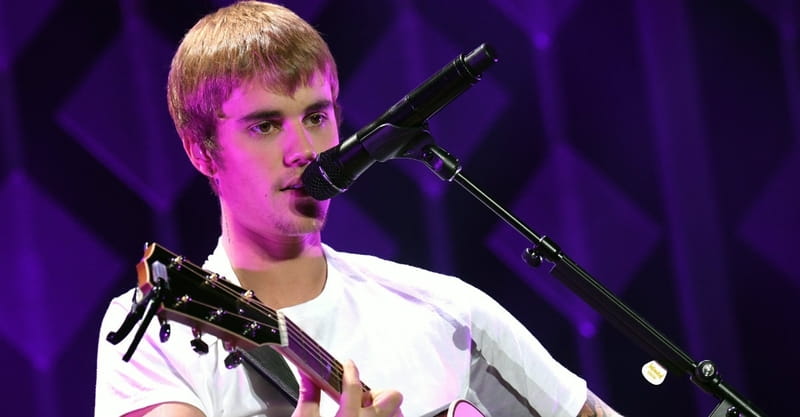 ---
Justin Bieber is engaged to American model Hailey Baldwin, according to reports.
Baldwin has hosted music award shows and worked as a model for Tommy Hilfiger and Dolce and Gabbana. She was raised as an evangelical Christian. Her father is actor Stephen Baldwin, who has been outspoken about his faith.
Hailey Baldwin has also been open with her faith. Earlier this month, she retweeted a video of a hospital staff praying for its patients.
She has said she's "not the poster child for Christianity," but she and Bieber are both members of Hillsong Church.
She has also posted Bible verses on her Instagram page, which boasts a following of nearly 13 million people.
"Not everybody is going to believe in the God that I believe in, but it's something that I'm not afraid to share with people because I know how it inspires me — how it positively affects my life," she told Teen Vogue.
"So if you don't like it, no one is saying that you have to follow what I follow, but I should be free to talk about what I want to. I think that God kind of put me in the place in my life to not be quiet about it, not be quiet about him, but to reach people and to inspire people."
In the interview, Baldwin said she believes in a relationship with God and not a "set standard of rules" of religion.
"I know a lot of people struggle with the idea of Jesus and their idea of God. I think if you don't even know what you're praying to or who you're praying to, based on what I know to be true, regardless, God's always listening," she said.
"You'll find the path you're supposed to go on. You'll have your own journey regardless, but you're not just praying to nothing —ever in life. You're never just praying to a dark sky."
Bieber himself has also been vocal about his faith. His own Instagram page directs followers to a video of Hillsong Worship's "I Surrender."
Photo courtesy: Getty Images
Publication date: July 9, 2018
---
Amanda Casanova is a writer living in Dallas, Texas. She has covered news for ChristianHeadlines.com since 2014. She has also contributed to The Houston Chronicle, U.S. News and World Report and IBelieve.com. She blogs at The Migraine Runner.