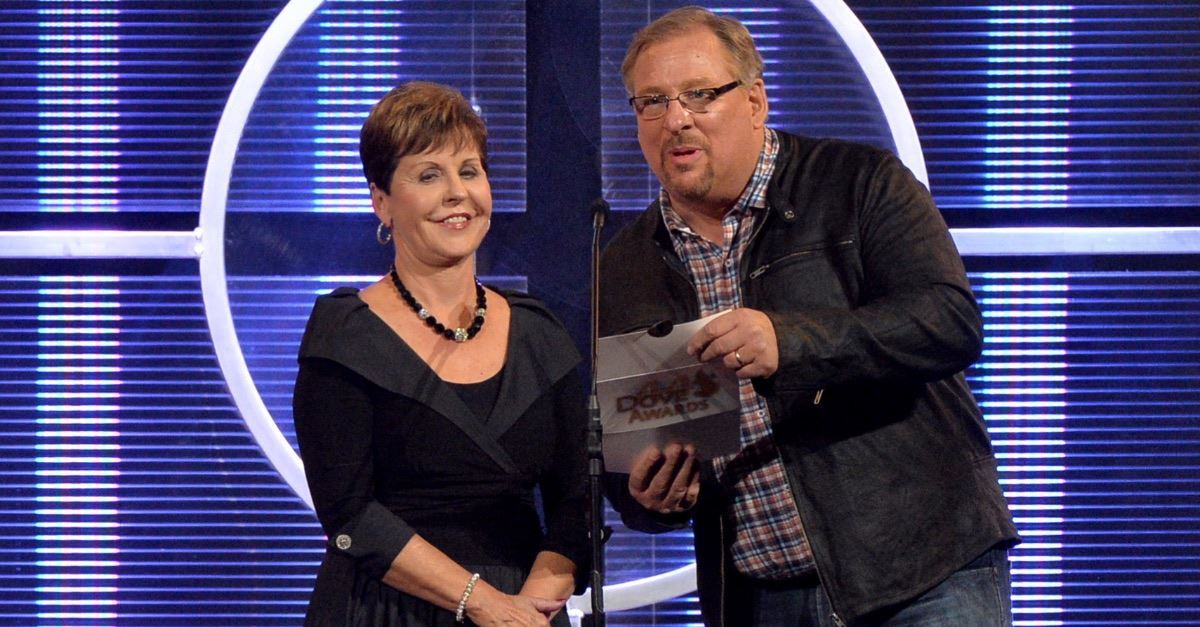 ---
Television Pastor and Christian author Joyce Meyer posted a video on Instagram Tuesday where she admitted that she had gotten some of it wrong in regard to prosperity gospel and faith.
According to Relevant Magazine, the preacher, who many call a prosperity gospel teacher, said in the video of her sermon that what she learned about faith and prosperity "got out of balance."
Meyer said, "I'm glad for what I learned about prosperity, but it got out of balance. I'm glad for what I learned about faith, but it got out of balance." 
She continued, "So, every time someone had a problem in their life it was 'cause they didn't have enough faith. If you got sick, you didn't have enough faith. If your child died, you didn't have enough faith." 
"Well, that's not right," she added.
Meyer went on to note that the Bible does not promise Christians that they will have it easy in life.
She argued, "I don't care how much faith you've got, you're not gonna avoid ever having trouble in your life." 
"Jesus said, 'In the world, there will be tribulation. Cheer up, I have overcome the world," she added.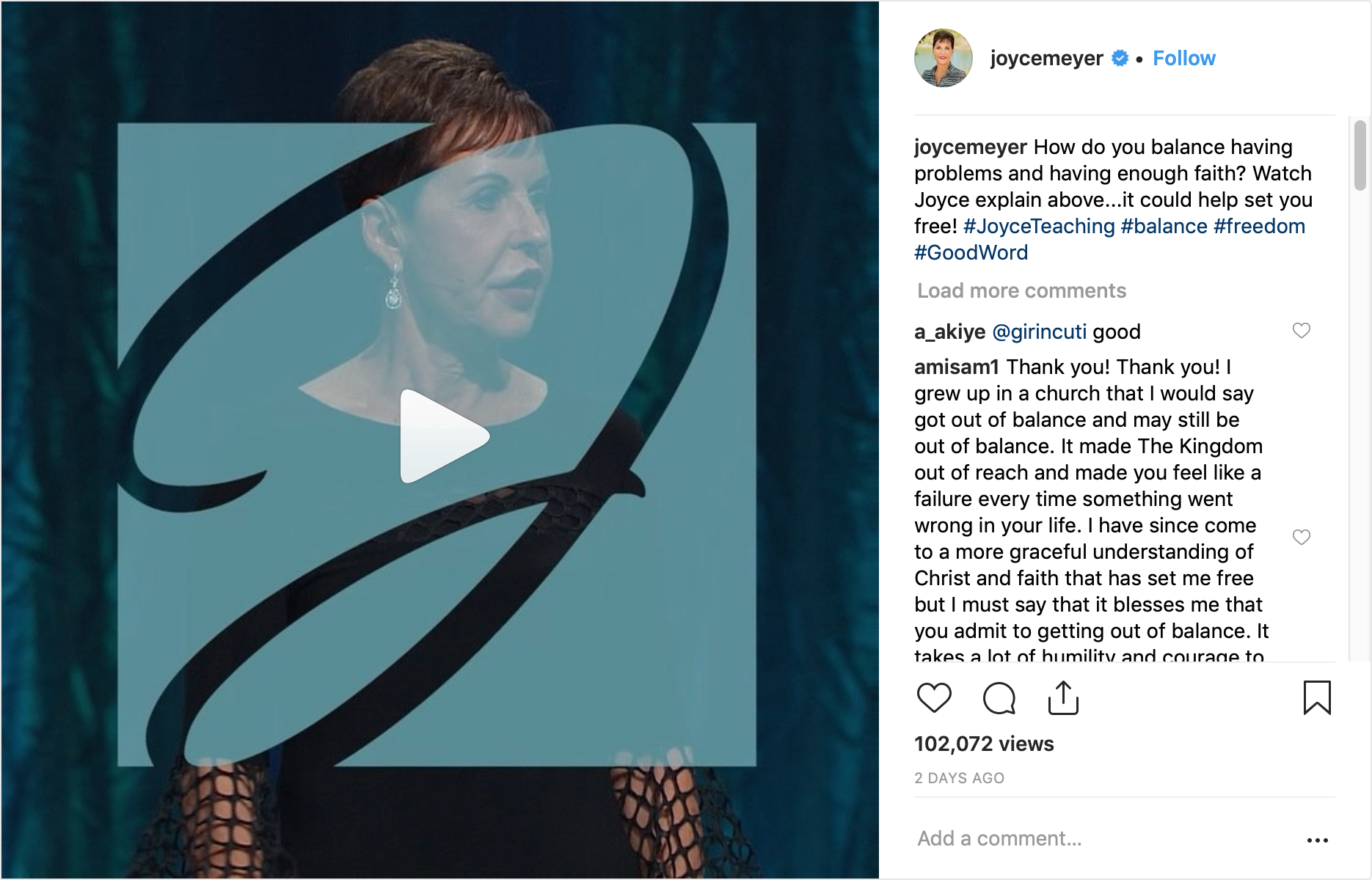 The video, which has now been viewed more than 100,000 times, has received vast support. 
One Instagram user, Mylestan, commented on the video saying, "God honors a repentant and humble heart who can admit they are wrong! This is awesome."
Another user called pleasingtothepotter, wrote, "What an amazing God we serve. I am glad to see Him at work here. I had stopped watching you the past few years because of what you were teaching, Joyce. I'm glad to see that God is continuing to work in your heart. You have a tremendous following which affects the lives of many. I know God is pleased hearing your confession and speaking His truths. May He continue to bless you and yours in all your endeavors."
Photo courtesy: Getty Images/Rick Diamond/Staff
---
Kayla Koslosky has been the Editor of ChristianHeadlines.com since 2018. She has B.A. degrees in English and History and previously wrote for and was the managing editor of the Yellow Jacket newspaper. She has written on her blog since 2012 and has also contributed to IBelieve.com and Crosswalk.com.