Amanda Casanova
| ChristianHeadlines.com Contributor
| Updated: Nov 20, 2019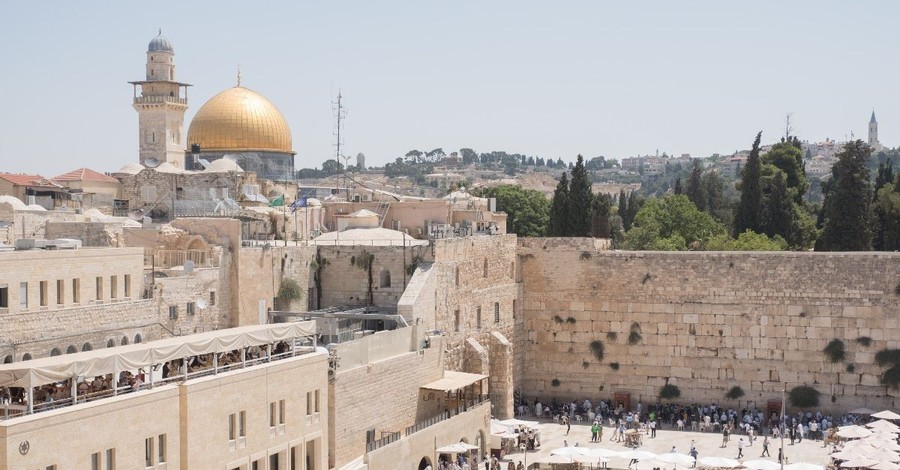 Israel has struck back at Iranian forces in Syria after Iran launched four rockets at Israel's Golen Heights.
According to CBN News, the Israel Defense Forces fired back at Iranian and Assad targets.
The Jerusalem Post reported that IDF didn't hit the rocket launchers, but targeted Iranian forces bases, storehouses and other military facilities.
IDF said in a statement that it also destroyed Syrian aerial defense batteries after a missile was fired at its fighter planes, CNN reports.
"Israeli warplanes… targeted the vicinity of the city of Damascus with a number of missiles," the Syrian state news agency, SANA, reported. "Our air defense confronted the heavy attack and intercepted the hostile missiles, and was able to destroy most of them before reaching their targets."
Eleven people, including civilians, were killed in the strike, Syrian sources told reporters.
Following the strike, Israeli Prime Minister Benjamin Netanyahu said, "whoever harms us, we will harm them."
"That is what we did tonight in Syria against Iranian Quds Force targets and Syrian military targets, after rockets were fired from its territory towards Israel," he said. "We will continue to aggressively guard the security of Israel."
The strike came after Iran launched four rockets at Israel early Tuesday. The Iron Dome intercepted the assault, and no injuries or deaths were reported.
"This incident is an Iranian operation against the State of Israel," Foreign Minister Israel Katz told the Ynet news site after the rocket fire. "The State of Israel will continue to act according to its policy. The policy was and remains to prevent Iran from establishing itself in the area."
This week's response attack from Israel is meant to signal that Israel is "changing the rules," a senior Israeli security official told the BBC.
The IDF said in its statement that it held "the Syrian regime responsible for the actions that take place in Syrian territory and warn them against allowing further attacks against Israel."
Photo courtesy: Anton Mislawsky/Unsplash
---
---