Kayla Koslosky
| ChristianHeadlines.com Editor
| Wednesday, April 24, 2019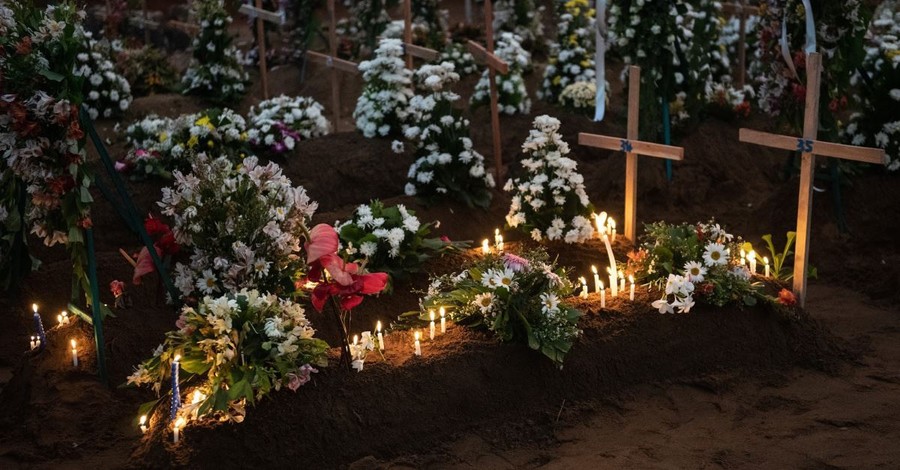 The Islamic State is claiming responsibility for the coordinated suicide bombing attacks across the South Asian island of Sri Lanka.
According to ABC News, the terrorist group first claimed responsibility for the attack through their Amaq news agency on Tuesday. In Arabic, the group said that the bombers were "among the fighters of the Islamic State." 
According to extremist group watchdog SITE Intelligence Group, ISIS later identified the seven bombers in a formal statement.
According to ABC News, several U.S. sources briefed on the incident believe that ISIS may indeed have been involved in the attack.
Sri Lankan Prime Minister Ranil Wickremesinghe also noted that the Sri Lankan government knew that there were "foreign links" to the bombings. He said in a press conference, "All that we knew earlier is that there were foreign links and that this could not have been done just locally." 
He continued, "There has been training done and a coordination which we [have] not seen earlier."
 According to Sri Lanka's State Minister of Defense Ruwan Wijewardene, some officials were made aware that an attack may happen, but the information was only shared among a few, the Associated Press reports. 
Wijewardene said, "By now it has been established that the intelligence units were aware of this attack and a group of responsible people were informed about the impending attack. However, this information has been circulated among only a few officials."
Sri Lanka's President Maithripala Sirisena shared in a live address to the nation on Tuesday that he himself was not told of the known intelligence about the attacks and vowed to take "stern action" against officials who failed to pass the information along.
According to the AP, Wijewardene also said in a statement before parliament that the government had evidence proving that the Sri Lankan bombings were done in retaliation of the mosque shootings in Christchurch, New Zealand last month. No evidence has been presented to show such a connection.
Ask Christian Headlines previously reported, the Easter Sunday bombings took the lives of more than 300 people and left some 500 injured. Suicide bombers attack three Christian churches, three luxury hotels and a housing complex. On Monday, three more undetonated bombs were found by authorities in a parked van outside of a church. The bombs exploded as police were trying to defuse them, CBN News reports. 
The Easter Sunday bombings mark the bloodiest conflict in Sri Lanka since its civil war ended nearly a decade ago. 
Photo courtesy: Getty Images/Carol Court/Staff
---
---