Kayla Koslosky
| ChristianHeadlines.com Editor
| Tuesday, November 15, 2022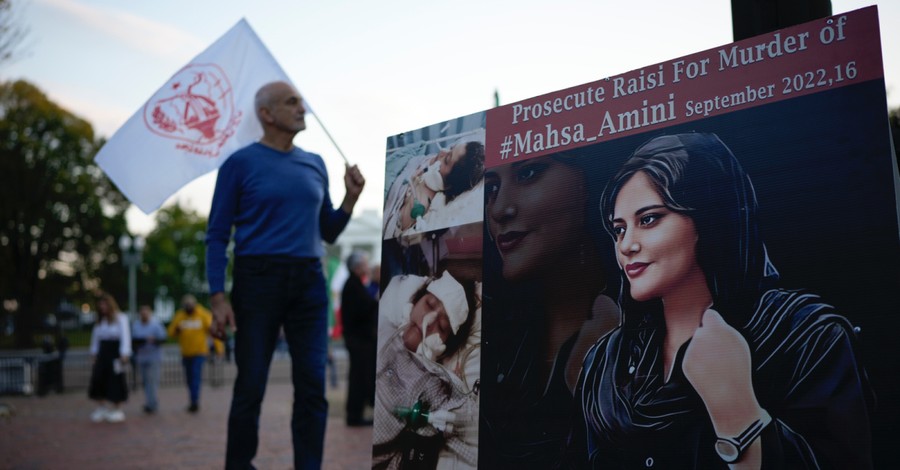 An unnamed person arrested in Iran for protesting the government has been sentenced to death, making them the first arrested protestor to receive such a sentence.
According to the BBC, the defendant allegedly set a government facility on fire and was found guilty of moharebeh, or "enmity against God," by a Revolutionary Court in Tehran.
Five others were sentenced to five to 10 years in prison for public order and national security charges in another court. According to Iran Human Rights, an advocacy group based in Norway, 20 additional people are facing charges that could result in a death sentence.
Iran Human Rights director Mahmood Amiry-Moghaddam is urging world leaders to take swift action and "strongly warn the Islamic Republic of the consequences of executing protesters."
The BBC reports that the protests first erupted after the death of 22-year-old Mahsa Amini, who was arrested by morality police for "improperly wearing" her hijab. Women arrested alongside Amini said that she was beaten by the morality police, The Jerusalem Post reports. She then fell into a coma and was brought to a hospital, where she later died. Authorities argue that Amini died from sudden heart failure caused by a possible pre-existing condition. Her family has denied that she had any pre-existing conditions.
Since starting two months ago, the protests have spread to 140 towns and cities, becoming the most significant movement against the Islamic Republic in over ten years.
According to the Human Rights Activists News Agency, at least 341 protestors and 39 security personnel have been killed. An additional 15,800 protestors have been arrested.
The BBC reports that 326 protestors, including 25 women and 43 children, have been killed by security forces amid violent crackdowns against the protests.
Iranian leaders have classified the protests as "riots" encouraged by foreign enemies.
Judiciary chief Gholamhossein Mohseni Ejei asserted last week that "rioters" could face "moharebeh," or enmity against God, "efsad fil-arz," or corruption on Earth and "baghy," or armed rebellion, charges. Each of these charges is punishable by death under Sharia law, the morality system the Iranian government adheres to.
More than 2,000 people have already been charged for participating in the protests.
Photo courtesy: ©Getty Images/Drew Angerer/Staff, protests against the Iranian government in the United States.
---
Kayla Koslosky has been the Editor of ChristianHeadlines.com since 2018. She has B.A. degrees in English and History and previously wrote for and was the managing editor of the Yellow Jacket newspaper. She has also contributed to IBelieve.com and Crosswalk.com.
---
---