Kayla Koslosky
| ChristianHeadlines.com Editor
| Friday, October 19, 2018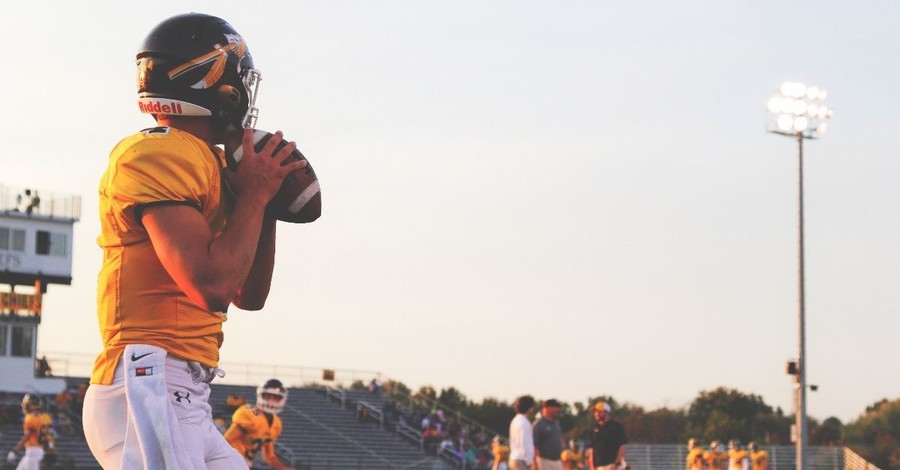 After a video of a pastor praying with a high school football team went viral in September, the pastor was told he could no longer pray with the team. 
Georgia pastor Russel Davis was asked to stop praying with the Dawson County public school's football team after a viral video garnered a complaint from the Wisconsin-based Freedom From Religion Foundation. 
In the video, Davis prayed for the players to "unite people together" and to recognize God's purpose for their lives.
"The Word says when they came out they compelled Him to carry the cross, and then Jesus went to the hill and He won victory on the cross," Davis says in the video. "Your goal tonight is not to die on the cross. It is not to die on the field of battle. We're calling you out tonight to carry their cross," he said pointing at a group of child football players who joined the high schoolers in the locker room. 
The Christian Post reports that after the video surfaced, the FFRF issued a letter to the school district demanding that they terminate Pastor Russell from his position of character coach and end the allowance of prayer led by him or any other volunteer or employee. FFRF called this schools allowance of prayer a "serious and flagrant violation of the Frist Amendment." 
Christopher Line the FFRF legal fellow who penned the letter to the district's attorney argued that Davis' prayer was unconstitutional and violated the Establishment Clause of the First Amendment. 
The school district's attorney Philip Hartley responded to the FFRF on Monday saying, "The district is committed to complying with the principles set forth in the First Amendment including the Establishment Clause while protecting the rights of students to exercise their freedom of religion rights under the Constitution."
Hartley continued, "The Superintendent has spoken with appropriate individuals and employees and is confident that any prayer in a school setting that involves students will be voluntary, student initiated and student led so as to protect the rights of all students in the district. This appl[ies] to staff as well as volunteers."
According to Dawson County News, the students did not let this decision stop them from praying. The local news outlet reported that after Davis was barred from praying with the players, the high schoolers decided to pray anyways, only this time without coaches. 
The Tiger's played their rivals Lumpkin County High on Sept. 21 and won 36-3.
Photo courtesy: Riley McCullough/Unsplash
Video courtesy: Thomas Stearnes
---
---