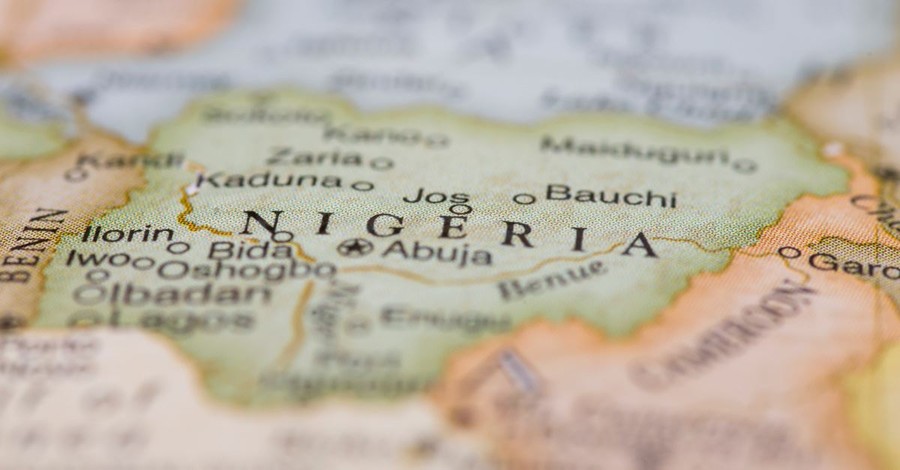 JOS, Nigeria, November 25, 2019 (Morning Star News ) – Muslim Fulani herdsmen on Nov. 14 killed four Christians in north-central Nigeria, attacking them with machetes as they slept in their beds, area residents said.
The four members of the Seventh-day Adventist Church in Agban village, near Kagoro in Kaduna state's Kaura County, were farmers who were killed in the early morning hours, villagers said.
"Hosea Ayuba, Ado Adamu, Abagu Danladi and Kusa Danladi were killed by armed Muslim Fulani herdsmen," area resident Derek Christopher told Morning Star News in a text message. "They were attacked with machetes, and their corpses had machetes cut wounds. The herdsmen came to the area in a minivan and a motorbike."
A relative of Ayuba, Williams Adamu, mourned the loss, calling the latest attack in the area, "one too many." Herdsmen also attacked Agban in 2017 and 2015.
A member of the Seventh-day Adventist church in Agban, Gideon Akut, and another village Christian, Didam Ashio, also said that the four named Christians had been killed by Fulani herdsmen.
"Please help me pray for my dear Agban community," Ashio told Morning Star News.
Christopher said area Christians mobilized to pursue the herdsmen, who reportedly also stole three cows, apprehended the killers and turned them over to police in Kafanchan town, Jema'a County.
Kaduna State Police Command spokesman Yakubu Sabo said in a statement that the murders were reported at 3 a.m. to the Kafanchan station "through our operatives at a security checkpoint."
"A team of police detectives led by the Area Commander, Kafanchan, acted on a tip-off and intercepted a bus with Reg. No. BLD 43 XA conveying three suspected armed men," he said. "Investigation is already on over the killing at Agban."
He reportedly identified the two captured suspects as Sadiq Umar and Umar Abubakar, both of Unguwan Nungu of Jema'a County. Efforts were underway to capture fleeing accomplices, he added.
Previously herdsmen attacked Agban village on Feb. 21, 2017, shooting dead five Christians – Emmanuel Gabriel, Kalat Boniface, Victor Joseph, Lucky Iliya and Zakaria Kabok. Herdsmen also attacked Agban on Feb. 20, 2015, sources said.
Kidnapped Professor Released
On the same day as the attack in Kaduna state, Nov. 14, gunmen in military fatigues in northeast Nigeria kidnapped a chaplain at a public university, sources said. He was reportedly released within a week.
The five men kidnapped professor Felix Ilesanmi from the campus of Modibbo Adama University of Technology (MAUTECH) in Yola, Adamawa state, at about 8:30 p.m., at gunpoint, area residents told Morning Star News.
Chaplain of Trinity Chapel at the Federal University of Technology, Yola (FUTY) on the MAUTECH campus, Ilesanmi teaches at FUTY's department of Urban and Regional Planning.
Area resident Rebecca Musa told Morning Star News he was taken from his apartment on the university campus in the Girei area of Yola by five armed gunmen who took him away on motorbikes. Zidon Love, another resident of the area in Yola, said Ilesanmi was kidnapped at 8:30 p.m. by five gunmen in military uniform.
"They collected his wife's phone also," Love said. "They carried him from his house within the university in a vehicle, but on getting outside the school put him on a [motor]bike and rode off."
Ilesanmi is also area chairman of the Nigeria Fellowship of Evangelical Students (NIFES), Love said. On Oct. 16, sources said, he had led Christian students and staff members of the university through teachings on the power of the Holy Spirit in leading people to Christ.
Adamawa State Police Command spokesman Suleiman Nguroje was quoted in local press on Tuesday (Nov. 19) as saying Ilesanmi had been released. He said the unidentified kidnappers abandoned him, but terms of the release were unknown.
In October, a professor of Soil Science at the university, Adamu Zata, was kidnapped. He had also been kidnapped in October 2018.
Nigeria ranked 12th on Open Doors' 2019 World Watch List of countries where Christians suffer the most persecution.
If you would like to help persecuted Christians, visit http://morningstarnews.org/resources/aid-agencies/ for a list of organizations that can orient you on how to get involved.
If you or your organization would like to help enable Morning Star News to continue raising awareness of persecuted Christians worldwide with original-content reporting, please consider collaborating at https://morningstarnews.org/donate/?

Article originally published by Morning Star News. Used with permission.

Photo courtesy: Getty Images/Kylie Ellway

 
---
---