Amanda Casanova
| ChristianHeadlines.com Contributor
| Thursday, July 14, 2022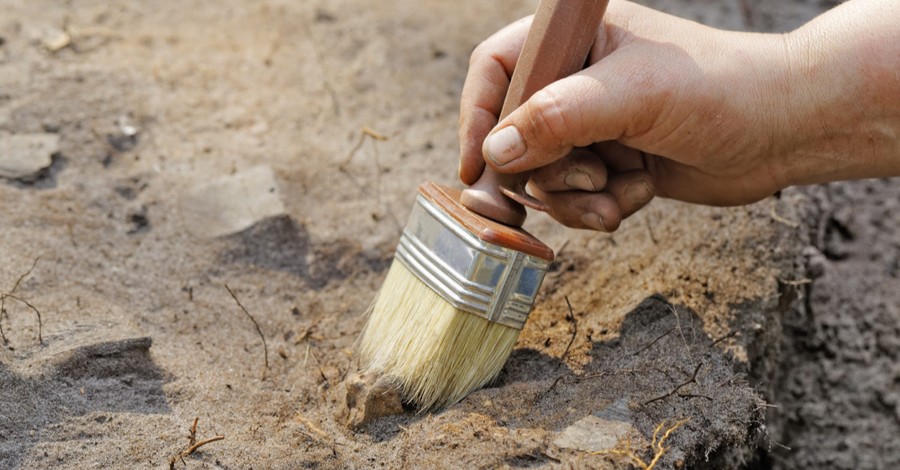 An excavation team in Israel has uncovered the first known depiction of two Old Testament heroines.
According to The Christian Post, Jodi Magness, a University of North Carolina at Chapel Hill professor, led the excavation team in the Lower Galilee region, where the team of specialists and students found nearly 1,600-year-old mosaics in an ancient Jewish synagogue at Huqoq.
The Huqoq Excavation Project is in its 10th year, and this year's efforts have focused on the southwest part of the synagogue, which experts believe was built in the late fourth or fifth-century C.E.
Magness and assistant director Dennis Mizzi of the University of Malta found a large mosaic panel that depicted the events of Judges Chapter four, where prophetess and judge Deborah and military commander Barak lead the Israelites in a victory over the Canaanites.
According to the story, Canaanite General Sisera fled to the tent of a Kenite woman. The woman, Jael, ended up killing Sisera while he slept.
The panels show Barak with a shield and Deborah looking over at him from under a palm tree. Another part shows Sisera bleeding on the ground.
"We will need some time to fully explore and understand the significance of this find, but the obvious importance is the depiction of two female heroines in a prominent place in an ancient synagogue," Magness said.
Researchers also found a fragment inside a wreath that contained a Hebrew inscription and a depiction of two vases with sprouting vines. The vines form the shape of a medallion that frames a hare, a fox, a leopard, and a wild boar, all eating grapes.
Previously, excavators at the Huqoq Excavation Project have found panels depicting Noah's Ark, the parting of the Red Sea, the building of the Tower of Babel, Smason and the foxes, Samson carrying the gate of Gaza on his shoulders, and a panel with a man leading an animal and a translation of the words, "a small child shall lead them."
Photo courtesy: ©Getty Images/Krugloff
---
Amanda Casanova is a writer living in Dallas, Texas. She has covered news for ChristianHeadlines.com since 2014. She has also contributed to The Houston Chronicle, U.S. News and World Report and IBelieve.com. She blogs at The Migraine Runner.
---
---