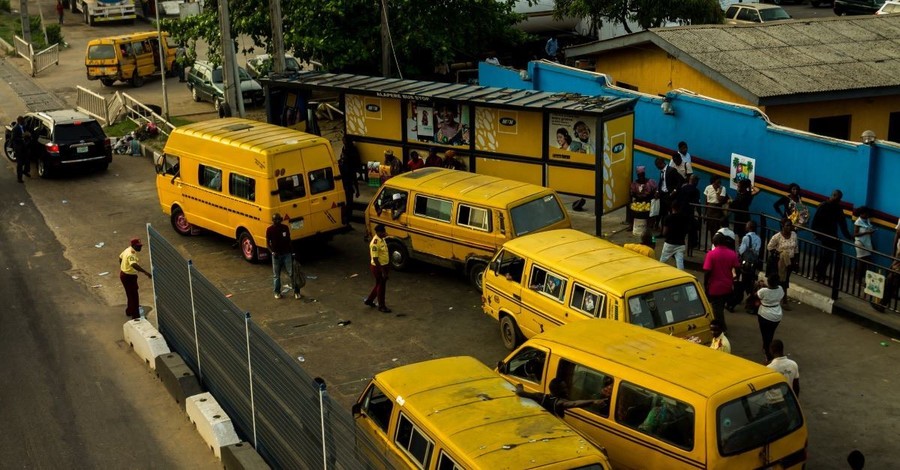 JOS, Nigeria (Morning Star News) – Muslims attacked a market in Kaduna state, in north-central Nigeria, on Thursday (Oct. 18), killing dozens of Christians and burning a church building, sources said.
Area residents said a Muslim at the market in Kasuwan Magani, 36 kilometers (22 miles) south of the city of Kaduna, began yelling "Thief!" in the late afternoon in a move calculated to cause pandemonium ahead of an attack on Christians and their homes and businesses.
"A Muslim raised a false alarm about a thief in the market, which caused stampede, and then other Muslims started chanting 'Allahu Akbar [the jihadist slogan, God is Greater],' attacking Christians, burning houses and shops belonging to Christians in the town," area resident Kefas Mallam told Morning Star News.
The Rev. James Moore of the town's Evangelical Church Winning All (ECWA), told Morning Star News that the assailants burned down one church building belonging to the Cherubim and Seraphim movement.
"There was an alert of a thief in the market," he said. "When people heard 'Thief! Thief!' they were confused and started running. Unknown to the people, it was a strategy by the Muslim youth to attack the people. They went into killings, looting and burning."
Moore, who is the area district secretary of the ECWA, said it was difficult to give a definitive casualty figure as the town was in complete lockdown following imposition of a 24-hour curfew the night of the attack. Kaduna Gov. Nasir El-Rufai visited the site in the Kajuru Local Government Area on Friday (Oct. 19) and said 55 people had been killed.
 
"According to what the police have briefed me so far, 55 corpses have been recovered; some burned beyond recognition," he said.
 
Local press reported the violence began as an attack by young men attacking the market that escalated into a clash between "two youth groups of different religion."
Gov. El-Rufai told reporters that the state government had imposed a curfew in the area and security agencies were restoring calm.
"It cannot continue, we are going to deal decisively with anyone involved in this," he said. "This country belongs to all of us; this state belongs to all of us. No one is going to chase anyone away. So, you must learn to live with everyone in peace and justice."
He added that the violence was "totally unacceptable," and that anyone connected with or even observing the violence would be detained.
"I have charged the security agencies and the authorities here, local and traditional, to ensure that everyone connected with this, whether as a participant, instigator, or even watching while it is going on, is apprehended and prosecuted," he said.
Area Muslims also attacked Christians on Feb. 26. Luke Waziri, a Christian community leader in Kasuwan Magani, told Morning Star News by phone that during the February attack, 12 Christians were killed.
"And 67 other Christians arrested after that incident are currently facing trial in a court in the city of Kaduna," he added, lamenting that they were detained without cause by police under the direct control of a Muslim inspector general of police and a Muslim police commissioner.
"The sad thing is that the police are aware that Muslims in Kasuwan Magani have accumulated weapons with the intent to continually attack us, but they are unable to arrest these Muslims," Waziri said.
Waziri, who is the national secretary of the Adara Development Association (ADA), a predominantly Christian ethnic group in Kaduna state, expressed sadness that while Christians had yet to overcome the trauma of the February attack, Muslims launched an assault on them again on Thursday (Oct. 18).
Christians make up 51.3 percent of Nigeria's population, while Muslims living primarily in the north and middle belt account for 45 percent.
Nigeria ranked 14th on Open Doors' 2018 World Watch List of countries where Christians suffer the most persecution.
---
If you would like to help persecuted Christians, visit http://morningstarnews.org/resources/aid-agencies/ for a list of organizations that can orient you on how to get involved. 
If you or your organization would like to help enable Morning Star News to continue raising awareness of persecuted Christians worldwide with original-content reporting, please consider collaborating at https://morningstarnews.org/donate/? 

Article originally published by Morning Star News. Used with permission.

Photo courtesy: Dami Akinbode/Unsplash

 
---
---