Amanda Casanova
| ChristianHeadlines.com Contributor
| Wednesday, April 15, 2020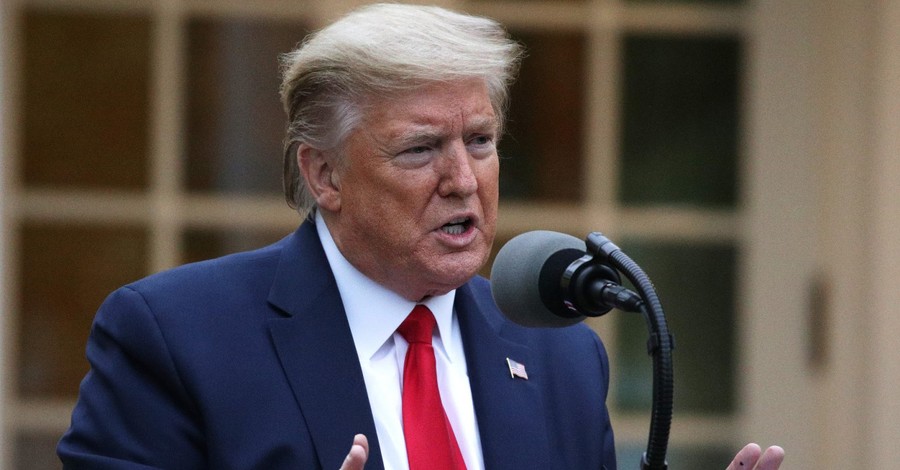 President Donald Trump has decided to stop all funding for the World Health Organization, saying the group has put "political correctness over lifesaving measures."
According to Fox News, Trump said the U.S. will lead a 60-to-90 day investigation into allegations that WHO downplayed coronavirus and how the organization uses funding.
WHO is accused of downplaying the virus when it emerged in China. Trump said WHO caused "so much death" by "severely mismanaging and covering up" the spread of the virus.
The U.S. is WHO's largest backer with about $500 million given to the organization each year.
"This funding would be unaffected because the decision to pull funding would only apply going forward," said Brett Schaefer, senior research fellow in international regulatory affairs at the Heritage Foundation. "Nonetheless, suspending funding immediately would represent a big cut to WHO funds right when developing countries, which depend far more on international assistance to address health issues, are being impacted by COVID-19.
"Although the U.S. is providing significant assistance through other channels, withholding funding to WHO could negatively impact the COVID-19 response in these countries."
An internal report obtained by the Associated Press last year found that in 2018, the organization spent more on travel expenses than to combat problems in public health.
The report said WHO spent nearly $200 million on travel, including expensive tickets, business class seats and 5-star hotel stays.
"WHO solicits money from countries around the world every year and rarely if ever meets its budget," lamented Curtis Ellis, an economic expert and policy director with America First Policies and former advisor to the Trump 2016 election campaign. "If the U.S. withheld its money, it would have to recalibrate its actions, and stop its officials from flying business class."
Trump also said in his briefing earlier this week that he is working with people across many industries to reopen the country and restart the economy.
"We have to get our sports back," Trump said. "I'm tired of watching baseball games that are 14 years old."
Photo courtesy: ©Getty Images/Alex Wong/Staff
---
Amanda Casanova is a writer living in Dallas, Texas. She has covered news for ChristianHeadlines.com since 2014. She has also contributed to The Houston Chronicle, U.S. News and World Report and IBelieve.com. She blogs at The Migraine Runner.
---
---