Amanda Casanova
| ChristianHeadlines.com Contributor
| Wednesday, March 30, 2022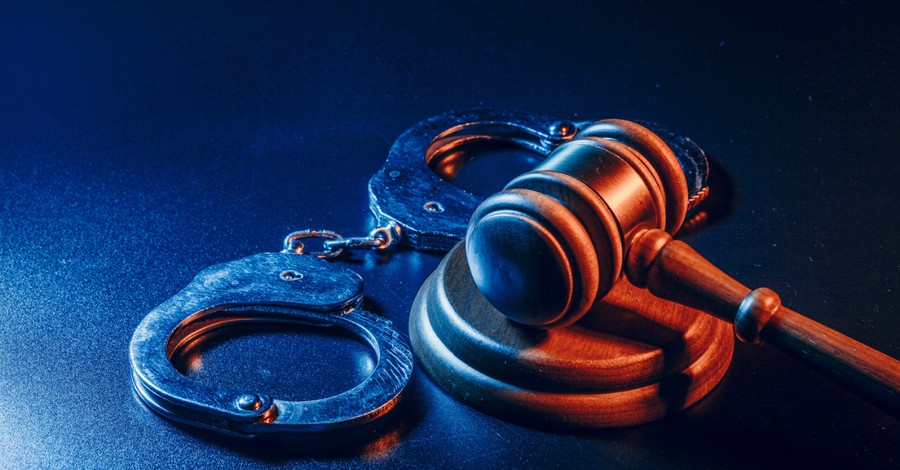 Megachurch pastor Naason Joaquin Garcia, who is accused of multiple sex crimes, says prosecutors have fabricated evidence in his case.
In a motion filed on March 15, defense attorney Alan Jackson and his team argued that the case against Garcia is based on false evidence. The California Attorney General's Office alleges that Garcia, pastor at La Luz Del Mundo, groomed and raped teenage girls from his congregation.
"We are shocked by the facts in the recent motion filed by defense attorney Alan Jackson on March 15 in the case regarding the Apostle of Jesus Christ Naasón Joaquín García," the church said in a statement to The Christian Post on Tuesday.
"The motion states that the California Attorney General's Office fabricated incriminating evidence, created reports based on that fabricated false evidence, and deleted and concealed exculpatory evidence."
Garcia was arrested in the summer of 2019 at the Los Angeles International Airport. Garcia and others involved in the case were charged with human trafficking, forcible rape of a minor, production of child pornography and other felonies allegedly committed between 2015 and 2019.
According to the criminal complaint, a group of girls were allegedly told that if they did not do as Garcia asked, "they were going against God."
According to The Christian Post, many at the church believe that Garcia is an apostle.
The complaint also said that Garcia told children to perform "flirty" dances for him while "wearing as little clothing as possible." He is also accused of telling a group of children about a "king having mistresses and [saying] that an apostle of God can never be judged for his actions."
In 2019, a state law enforcement officer testified that an iPad seized from Garcia had a video on it of him having a threesome with a woman and underage male.
Officer Steven Stover also said he found child pornography on an iPhone taken from Garcia.
But Garcia's defense team says many of the accusers are sexually active teenagers with a history of mental health issues, shoplifting charges, and drug and alcohol use. The pastor's lawyers say he is "100% innocent."
"The magnitude of the government's misconduct was so vast that it cannot easily be quantified, and the cascading effect of consequences from these actions is immense," Jackson and his team wrote. "These include, inter alia, Mr. Garcia being forced to sit through a mockery of a preliminary hearing based entirely on lies and fiction created from whole cloth in the minds of investigators and prosecutors."
Garcia has pleaded not guilty to the charges against him. His bail is set at $50 million.
Related:
2 'Grace to You' Employees Respond to David and Eileen Gray Controversy
2 Suscepts Charged with Murder, Hate Crime for Killing of Youth Pastor at a California Gas Station
Reformed Presbyterian Church Pastor Has Ordination Revoked for Concealing Teenage Relative's Sexual Abuse
Influential Canadian Megachurch Pastor Resigns over Allegations of Sexual Misconduct

Photo courtesy: ©Getty Images/FabrikaCr
---
Amanda Casanova is a writer living in Dallas, Texas. She has covered news for ChristianHeadlines.com since 2014. She has also contributed to The Houston Chronicle, U.S. News and World Report and IBelieve.com. She blogs at The Migraine Runner.
---
---