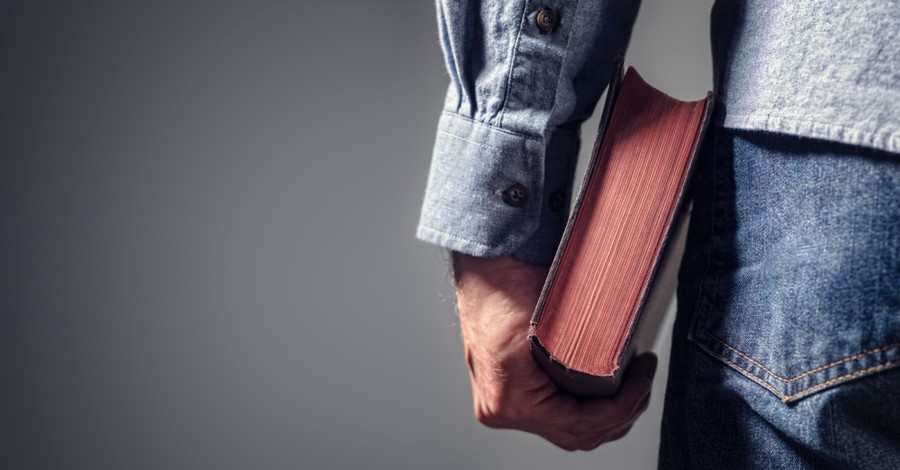 A popular Canadian megachurch pastor has resigned following a three-month-long investigation into accusations of sexual misconduct.
Bruxey Cavey, an Anabaptist preacher who led the multi-site church The Meeting House in South Ontario, detailed his resignation in a blog post titled "My Confession" on Tuesday.
"At the core of these allegations, there is truth," the 57-year-old said before revealing that he had an extramarital affair with another woman several years ago. He described the affair as "my greatest failure" and "my darkest sin."
"I take full responsibility for my actions," he added. "I have broken bonds of trust with my wife, family, and church family, including the woman I became involved with. I have brought untold pain, heartache, and confusion into the lives of those I love and who love me."
Cavey also took responsibility for abusing his authority as a Christian leader and clergy, "which involves dynamics of power and influence and an expectation of exemplary conduct that makes me doubly accountable."
"I wish I had had the courage years ago to divulge what has now become publicly known through the bravery of the woman I was involved with," he continued. "Although I had repented before God, I kept it a secret from others. I am sorry upon sorry for my cowardice. I realize that repentance without confession is only partial and prevents healing and authentic relationship in the light of truth."
Cavey concluded his post by asking for prayers during this next season of life. Cavey plans to devote this season to healing and restoring his relationship with his wife and three daughters.
"My family is walking this road alongside me, and the healing is beginning with the help of dear friends, psychotherapy, spiritual direction, and the prayers and encouragement of so many of you. Thank you."
Following Cavey's resignation, The Meeting House removed his credentials as a pastor from the website. The church also took down all of his sermons.
Cavey was considered an influential figure for Christians in Canada. He has pastored The Meeting House since 1997 and authored a number of books, including his best-seller The End of Religion and Reunion: The Good News of Jesus For Seekers, Saints, and Sinners.
Danielle Strickland, a fellow teaching pastor at The Meeting House, resigned on Monday in support of the victim. Strickland, who was on the church's staff since 2019, read a statement published by the victim on an Instagram Live video on Wednesday.
The victim goes by the pseudonym Hagar, a reference to the Old Testament figure who also suffered abuse. According to Hagar, she met Cavey during a pastoral counseling relationship when she was 23, and he was 46.
"I was in crisis and trusted him, and I did not, nor could I, consent to a sexual relationship with him," the woman explained.
Hagar rejected the claim that she had an extramarital relationship with the former pastor, contending that the investigation failed to call the matter what it truly is: "clergy sexual abuse."
She also issued a statement to encourage other victims of clergy abuse.
"Jesus sees you. He is holding your face in his hands, looking you straight in the eyes, and speaking truth to you. You are being abused. Jesus can rescue you from this abuse, and he can help you right now. Your life matters to him. He's with you," Hagar said.
"Invite the light of truth to break the lies and secrecy that this pastor has trapped you in. Tell one person you trust. I know you can do it because I did. Jesus is so much bigger than you can imagine, and he sees you and will never stop rescuing you," she concluded.
Related:
Legion of Christ Sex Abuse Victims Seek Reparations 25 Years after Abuse
Guidepost Report: RZIM Leaders Blinded by Loyalty, Spent Donor Funds to Sue Survivor
Southern Baptist Executive Committee Agrees to a Resolution with Jennifer Lyell
Photo courtesy: ©Getty Images/Brian A. Jackson
---
Milton Quintanilla is a freelance writer and content creator. He is a contributing writer for Christian Headlines and the host of the For Your Soul Podcast, a podcast devoted to sound doctrine and biblical truth. He holds a Masters of Divinity from Alliance Theological Seminary.
---
---