Amanda Casanova
| ChristianHeadlines.com Contributor
| Friday, November 16, 2018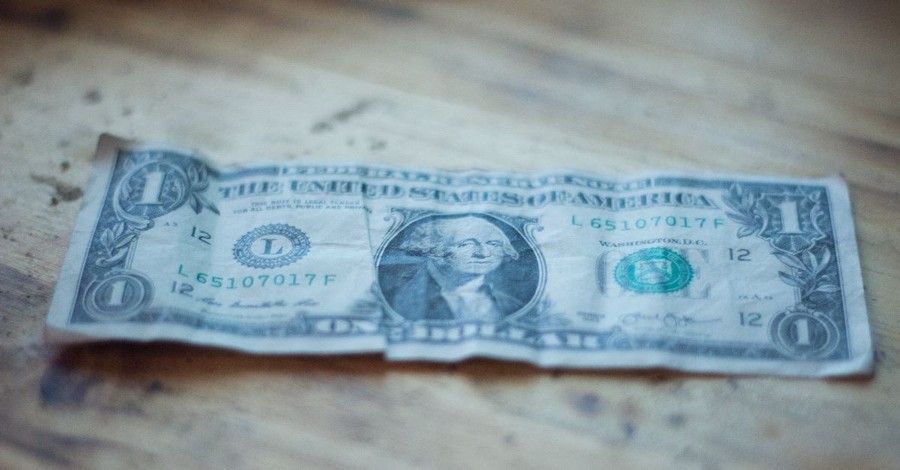 Dave Ramsey says pastors should not ask "broke people" to tithe until they first work on their debt and budgeting.
Ramsey, author of Financial Peace University, says those people need to become better stewards of their money before they can give to the church.
"Unless," he said, "you've done two sermons on ... debt — one on getting out of debt and one on getting on a budget.
"That's the ratio for me instead of just tithe, tithe, tithe," he said. But when pastors fail to address debt and setting a budget, he said, the reaction to a sermon about tithing is often "yeah right, I've got a light bill. That's a great spiritual concept. Maybe someday I'll get around to that.'"
He says that tithing will become natural once that person is out of debt, following a budget and committed to serving God.
"When you stand up in front of your congregation, you're looking at a large number of people who do not have the ability to handle their money," he said.
"Quit preaching tithe lessons to broke people," he said. "Let's teach them how to get on a budget. ... The natural byproduct of a Jesus lover when they have money is giving."
Earlier this year, Ramsey offered his Financial Peace University class for free to pastors at the Southern Baptist Convention's meeting in June.
Not everyone agrees with Ramsey's advice, however, Chuck Bentley, CEO of Crown Financial Ministries, says Christians should tithe no matter what their financial situation.
"Remember that giving is not a tax or a legal requirement to please God, but a voluntary act of worship. It is a tangible way to express our love to God," he said in an opinion piece for The Christian Post. "Give, even if you can only afford $1. As you give, ask God to multiply it for His Kingdom.
"At the same time, I recommend that you begin to save so you can establish an emergency savings account," he added. "It is important to give first, then save next, even if it is a very small amount in each category! By working on these goals simultaneously, you will begin to make important changes in the way you manage your income."
According to reports, about 10 to 12 percent of all Christians tithe.
Photo courtesy: Jack Harner/Unsplash
---
---