Morning Star News
| India Correspondent
| Monday, November 16, 2020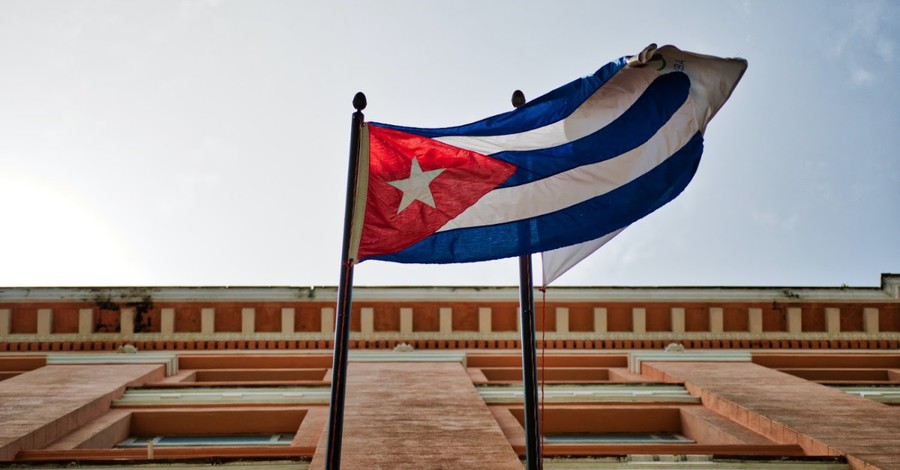 November 16, 2020 (Morning Star News) – Authorities in Cuba have demolished a church building and are blocking other churches from re-opening after the lifting of pandemic restrictions, sources said.
Having demolished an Assemblies of God building in the Abel Santa Maria area outside Santiago de Cuba on the southeastern part of the island, officials are blocking church services from taking place, the Rev. Julio C. Sánchez, secretary general of the Assemblies of God in Cuba, said in a letter seeking prayer and solidarity from other Christian leaders.
"Today the government is blocking the re-opening of some of our temples that we closed due to the pandemic, based on the argument that they're illegal, when 90 percent of our churches are illegal because they don't offer us a pathway for making them legal," Pastor Sánchez said.
Turning their backs on months of negotiations with Assemblies of God officials in Cuba, authorities began demolishing the Assemblies of God Pentecostal Church building outside Santiago de Cuba on Oct. 30, according to Spain-based news outlet Evangélico Digital. The church obtained legal status, and thus the right to negotiate with officials, before the onset of the regime of Fidel Castro in 1959 halted legalizing new churches. Christian leaders say the government uses negotiations with legal churches to put up a false image of religious rights.
"The eastern provincial government of Santigao de Cuba is demolishing one of our temples, that of Abel Santa Maria in Santiago de Cuba," Pastor Sánchez said. "After several months of dialogue with the government, all efforts have been unfruitful. The reality is that this fact is part of a government campaign against the church, because we have made a front against its agenda of establishing gender ideology and other laws openly contrary to Christian principles."
Accusations against evangelicals in state-controlled media are constant and growing, portraying them as extremist, homophobic, anti-development and used by anti-government groups, he added.
The government justified the demolition with an assertion that the land was needed for the laying of a pipe for the rehabilitation of a cement plant, which would also entail relocating people from homes in its path, but Evangélico Digital reported that no one has been relocated and no area houses have been demolished.
To demolish the sanctuary, police who arrived early in the morning had to remove more than 30 Christians who had gathered there to pray, and they did not hesitate to use violence, Alaín Toledano Valiente, a pastor with the unregistered Apostolic Movement who showed up in solidarity with the congregation, told Evangélico Digital. Police arrested him and two others.
"I began transmitting directly to Facebook so that the world would know what was happening, and for this reason they arrested me," the outlet quoted Pastor Toledano as saying. "We were more than nine hours incarcerated in the third unit of the Police of Santiago de Cuba, and we were subjected to interrogations and threats."
Having had his own church building demolished in 2007 on the pretext that his Apostolic Movement ministry was "illegal," he received much support from other such churches, so he felt compelled to help support the Abel Santa Maria church, especially as it shows that repression has reached even legal churches, he told Evangélico Digital.
Authorities detained Assemblies of God pastor Palomo Cabrera and Regional Superintendent José Martínez the morning of Nov. 2 and put them under pressure to sign a document saying that the demolition was legal, according to a press statement from Christian Solidarity Worldwide CEO Scot Bower.
"They are doing this in order to give the impression that this is not a violation of freedom of religion or belief (FoRB)," Bower said. "CSW has been monitoring this case for more than five years, during which the church has been consistently targeted, and the building's demolition is indeed a FoRB violation."
He called on authorities to cease harassment of Martínez and Pastor Cabrera and members of their church and denomination and to ensure that they have the right to manifest their religion in public and in community with others. He added that the government should reimburse the church so that they can rebuild their place of worship.
In the Arroyo Naranjo municipality, officials on Nov. 10 ordered Assemblies of God leaders to evacuate the denomination's church building in the Palma community within 24 hours, sources said.
The church has used the building for 15 years. After church members prayed, officials lifted the threat, a church source said.
If you would like to help persecuted Christians, visit http://morningstarnews.org/resources/aid-agencies/ for a list of organizations that can orient you on how to get involved.
If you or your organization would like to help enable Morning Star News to continue raising awareness of persecuted Christians worldwide with original-content reporting, please consider collaborating at https://morningstarnews.org/donate/?
Article originally published by Morning Star News. Used with permission.
Photo courtesy: Matthias Oben/Pexels
---
---