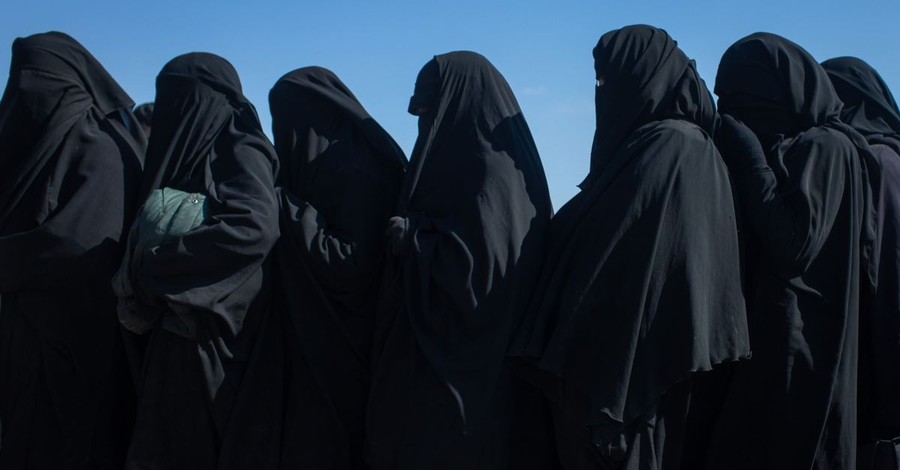 The remaining ISIS stronghold is crumbling, and Syrian families are fleeing what remains of the Islamic State of Iraq's dwindling territory. As women and children suffer on the road, the Christian group, Free Burma Rangers, have met them with aid and a message hope. 
The Islamic terror group has been cornered in the village of Baghouz by US-backed Syrian Democratic Forces (SDF), CBN News reports. 12,000 people, many being ISIS families, have escaped the village and embarked on the road to the nearest refugee camp, several miles away.
Kurdish forces from the SDF have assisted with the evacuation, sending cattle trucks to Baghouz and transporting refugees to a collection point, where families are screened and former ISIS fighters are imprisoned. The rest are sent to the Al-Hol refugee camp.
The trek is dangerous. In recent weeks, 69 people, mostly children, have died on the way to the Al-Hol camp, according to the International Rescue Committee. The journey involves a walk of dozens of miles in the Syrian desert without food, water, or shelter. Former ISIS fighters continue to pose a threat as well.
The terror group is doing what it can to prevent Syrian families from leaving the conflict, closing off a pathway from which nearly 40,000 have been able to escape since December, a spokesman for the SDF told the Associated Press.
 "Despite the constant reality of death, new life is springing out of the desert and Christians are helping make that happen," CBN News writes.
The Free Burma Rangers have been meeting the fleeing refugees, providing for needs in any way they can. The group was founded by former US Army Special Forces officer David Eubank, and provides medical care, aid and the gospel to the world's most dangerous places.
"We are giving medical care, blankets, food, and water at a collection site where over 3,000 are waiting today," said Eubank Saturday. "Yesterday our medics helped deliver two babies and assisted in two more deliveries. We feel Jesus has us here to share His love and need prayer to do that better."
"We will remain here in the desert until we are sure none are left and then send all remaining supplies to the refugee camps they are being moved to," Eubank promised.  
Photo courtesy: Getty Images
---
---