Kayla Koslosky
| ChristianHeadlines.com Editor
| Friday, July 17, 2020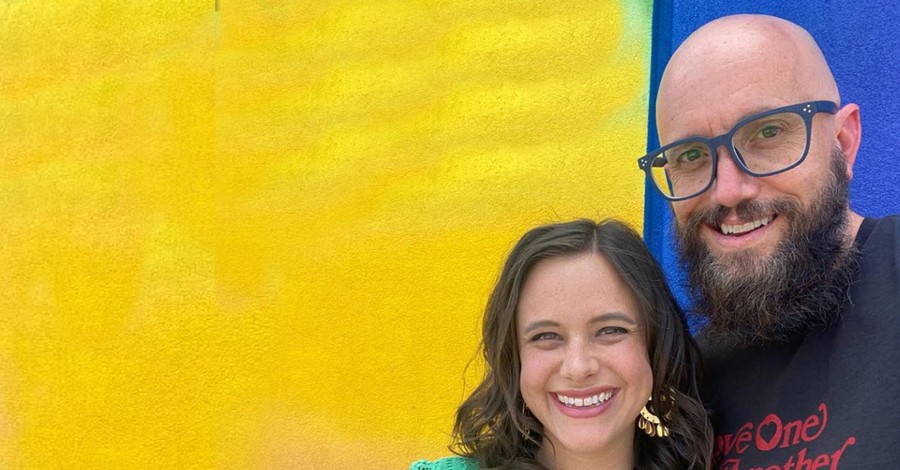 Christian children's book author Matthew Paul Turner announced on Friday that he and his wife, Jessica Turner, are getting a divorce on account that he is gay.
Simultaneously coming out and announcing his divorce in an Instagram post Friday afternoon, the When God Made the World author noted that after turning to prayer and seeking counseling, the couple has made the decision to go their separate ways.
He wrote, "While we're best friends and thoroughly love doing life, parenting, and pursuing our dreams together, ending our marriage is necessary because I am gay.
He continued, "Being gay isn't a new discovery for me. However, as someone who spent 30+ years in fundamentalist/evangelical churches, exploring God through conservative theologies, I lived many days overwhelmed by fear, shame, and self-hatred."
Turner went on to note that despite becoming LGBTQ+ affirming in his faith long ago, the process of accepting himself took much longer.
"For the first time in my life, despite the sadness and grief I'm feeling right now, I can say with confidence that I'm ready to embrace freedom, hope, and God as a gay man," he asserted.
Turner then thanked his soon-to-be-ex-wife for her love and support through this process and noted that he would not have been able to accept himself "without Jessica's undying grace and support."
"I fell in love with her 17 years ago and still love her deeply. Despite her own grief and pain, she has loved and encouraged me to be fully me. Many of the steps I've taken recently wouldn't have happened without Jessica walking beside me, helping me through every fear," he noted.
Also in his statement, Truner addressed coming out to his children, calling it "one of the hardest, most beautiful things I've ever done."
According to Religion News Service, the former editor of contemporary Christian music magazine CCM and author of over 20 books rounded out the statement confirming that he will continue writing children's books with the support of his publisher Convergent Books.
Photo courtesy: Matthew Paul Turner Facebook
---
Kayla Koslosky has been the Editor of ChristianHeadlines.com since 2018. She has B.A. degrees in English and History and previously wrote for and was the managing editor of the Yellow Jacket newspaper. She has also contributed to IBelieve.com and Crosswalk.com.
---
---