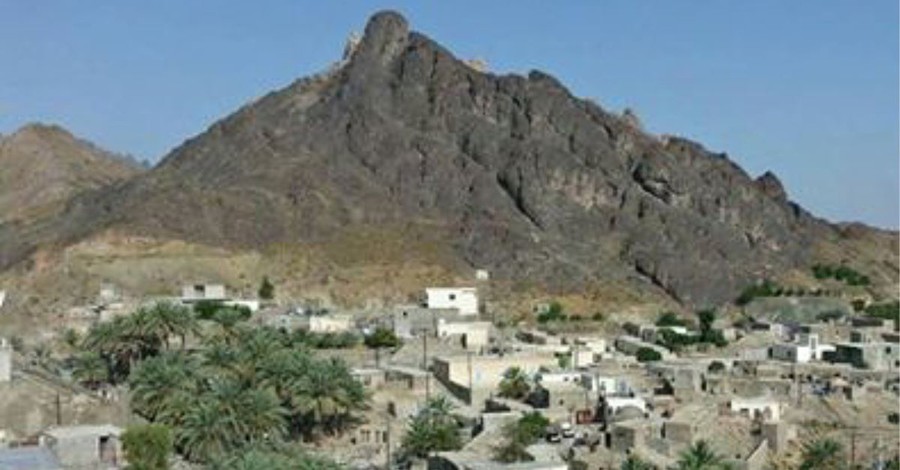 November 18, 2019 (Morning Star News) – A Christian in Iran convicted of conducting evangelistic activities began a mandated two years in exile this month in a remote area on the border with Pakistan, sources said.
As part of a larger prison sentence delivered in 2013, Ebrahim Firoozi, 33, was sentenced to two years in exile in Sarbaz, a frontier town on the Iranian-Pakistani border known for its isolation and prevalence of Islamic militant groups.
The sentence, which will expose the convert from Islam to extended periods of danger and isolation, was meant to keep him "from having a positive influence on people and to stop him from fellowshipping with the people in the Tehran area," a source at advocacy group Middle East Concern (MEC) told Morning Star News.
Released from Rajaei Shahr Prison in Karaj on Oct. 26, he was ordered to report to Sarbaz following a brief period to order personal matters. Firoozi, whose mother died while he was in prison, arrived in Sarbaz on Tuesday (Nov. 12).
Having found housing in "a remote desert town out in the middle of nowhere," he was said to be looking for work.
Firoozi n August 2013 was convicted of charges of "propaganda against the Islamic Republic," "launching and directing evangelism" and "running a Christian website" He was sentenced to a year in prison and the term of exile.
While serving the prison sentence, Firoozi faced a second trial where he was sentenced to an additional five years for "crimes against national security," "participating in illegal gatherings" and "colluding with foreign entities." 
Court Hearing Delayed 
A hearing of an appeal by a group of Christians with prison sentences as long as 15 years was postponed without reason Wednesday (Nov. 13).
The delay was one of several in the appeal process for the Christians. In February a judge who was later unseated for corruption inexplicably combined a case involving a pastor's wife with two longstanding appeal cases against other Christians. The three cases were delayed in September when the judge declined to show up.
Although delaying court cases is a common method to harass Christians charged with or convicted of crimes of belief, a researcher at MEC who requested anonymity said some of the delays surrounding the three cases could be due to court confusion about why the third case was combined with the earlier two. No date has been set for a new hearing.
The first case involves an Assyrian pastor, Victor Bet Tamraz, and two converts from Islam, Amin Nader Afshari and Kavian Fallah Mohammadi; all were arrested at a Christmas celebration in December 2014.
The second case also involves Afshari, as well as Hadi Asgari, from a 2016 arrest during what was essentially a picnic.
In the third case, Pastor Tamraz's wife, Shamiram Issavi Khabizeh, was summoned by authorities in June 2017. Pastor Tamraz was sentenced the next month to 10 years in prison for "acting against national security." Afshari, Agsari and Mohammadi received prison sentences of between 10 and 15 years on similar charges.
For charges of "acting against national security," and "acting against the regime by organizing small groups, attending a seminary abroad and training church leaders and pastors to act as spies," Shamiram was sentenced in January 2018 to five years in prison.
Iran was ranked ninth on Christian support organization Open Doors' 2019 World Watch List of the countries where it is most difficult to be a Christian. 
If you would like to help persecuted Christians, visit http://morningstarnews.org/resources/aid-agencies/ for a list of organizations that can orient you on how to get involved. 
If you or your organization would like to help enable Morning Star News to continue raising awareness of persecuted Christians worldwide with original-content reporting, please consider collaborating at https://morningstarnews.org/donate/?

Article originally published by Morning Star News. Used with permission.

Photo courtesy: Wikimedia Commons/گیشتر/Creative Commons, resized and cropped to 1200x627.

 

 

 
---
---